Hunting in the extreme cold brings on a magnitude of challenges including keeping your feet warm and dry. I have spent a small fortune trying a variety of boots over the years. Nothing has come close to the system I use now. Let me tell you, this review does not come without vigorous testing. For 3 years, my husband and I both have been testing them in frigid temperatures in our Northern Ontario climate.  They are far superior all-around than anything else we have tried for the purpose we need them for. Here's why. 
How to Keep Your Feet Warm in the Extreme Cold
The Cabelas Trans-Alaska Pac Boots at first glance look like "moon boots"; big and bulky. When we sing their praises to friends, that is always their first comment. Yet knowing how much time we spend in them in the cold, they know that there must be some value to our word. And like I tell them, don't let the look deceive you. They are surprisingly light as well as very flexible, allowing you to actually walk in them. Compared to other winter boots I have tried, the comfort and movability far surpass anything else.  
Whether I am sitting in a stand, on a sled, or trudging through the deep snow, these have kept my toes warm.  They are crafted with 3" of insulation between your foot and the frozen ground. This gives them the "moon boot" appearance, however, I believe this is a pivotal reason why they work so well.  The boot also focuses on wicking away moisture in addition to the advanced solar core barriers underfoot and in the toes. For those extra cold days, you can also insert a heat pack into the toe warmer. These boots also come equipped with a cinch at the top to deny snow from entering your boot. Trust me when I say, this is a GREAT feature when you're walking in waist-deep snow.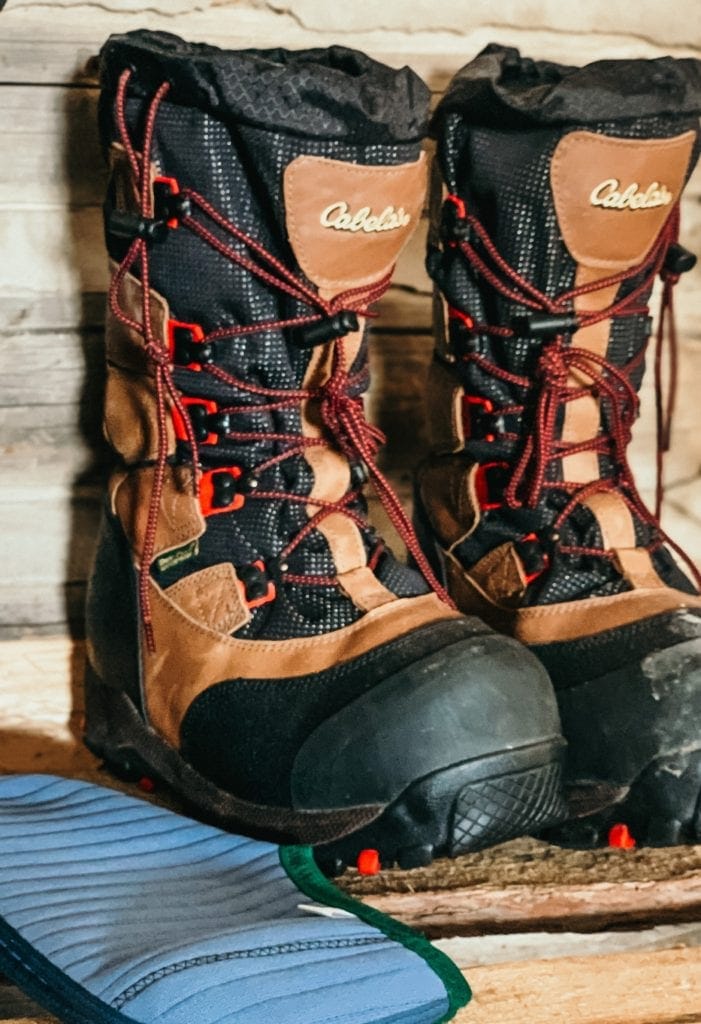 The Secret Combination
Now to go an extra step further, wear Bama socks. They look like hospital booties. For someone that has an issue keeping their feet dry due to sweat, these are a game-changer.  For less than $20, these literally are the line between wet socks or dry ones. For a lot of people, even if their feet are absolutely warm and toasty, their socks still get drenched from sweat. This might not raise concern after a few hours outdoors but if your plan is to be outside for days on end, keeping your feet dry is essential.
These will do the trick. It's incredible after a day outdoors, when my husband takes off his boots, the outer side of the sock will be completely soaked but his socks inside are absolutely dry.  All the moisture is pulled from your regular socks into the outer layer of the Bama. Something so simple yet crucial to keeping warm.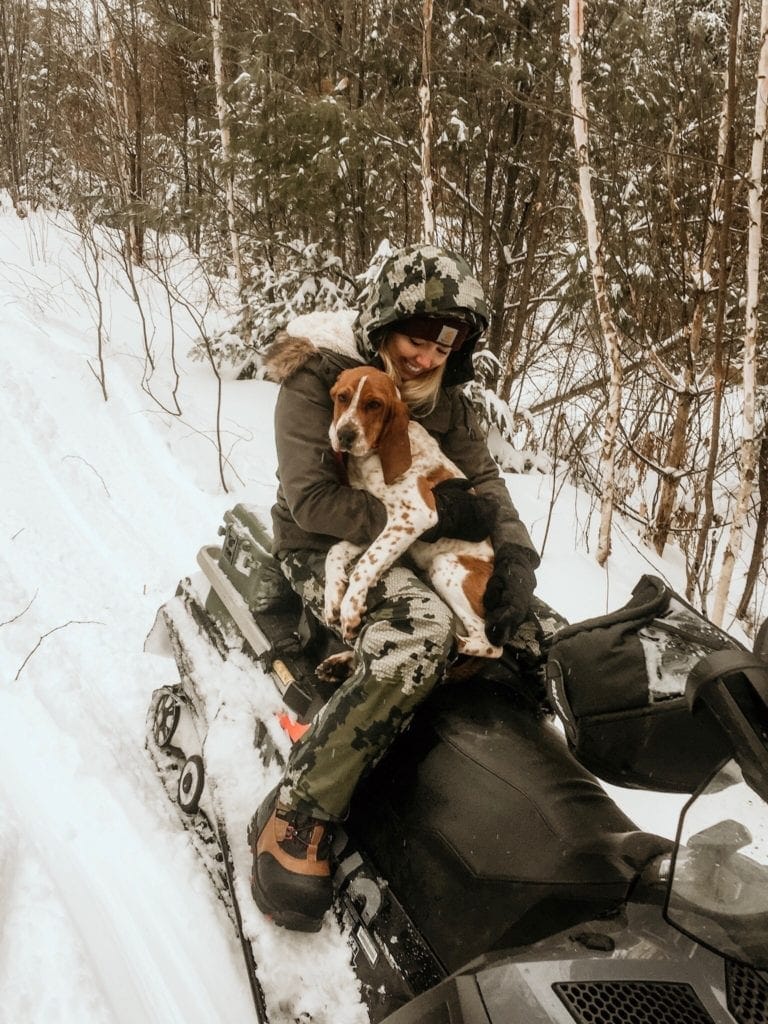 There you have it. PAC boots + Bama socks, are our secret combination to keeping our feet warm in our cold winters. I would highly recommend these boots for just about every winter activity including ice fishing, snowshoeing, hunting, snowmobiling, and much more.