There are basic skills that every hunter must possess.
At the top of that list is marksmanship. It doesn't matter if you're using a rifle or a bow, as long as you can hit your mark from a distance.
You also need to be mentally and physically tough, as hunting involves carrying loads over long distances, negotiating rugged terrain, and in the case of waterfowl hunters, braving strong winds and freezing temperatures when on a hunt in the middle of winter.
However, a recent development on the hunting scene would make it seem that you also need to add drone-flying skills to the list.
The use of drones by hunters is growing, but it's not exactly without controversy.
Hunters are split about drone use in hunting. One camp maintains that it makes hunting a lot easier, while another camp says it takes all the hard work and fun out of a hunt. There are also grumblings about drones giving hunters an unfair advantage over their quarry.
Some states are also joining in on the fun by enforcing bans on the use of drones for hunting and fishing.
Because they're becoming more affordable than ever, drones are gaining popularity across many industries. But how are they being used by hunters, particularly those who are into waterfowl hunting?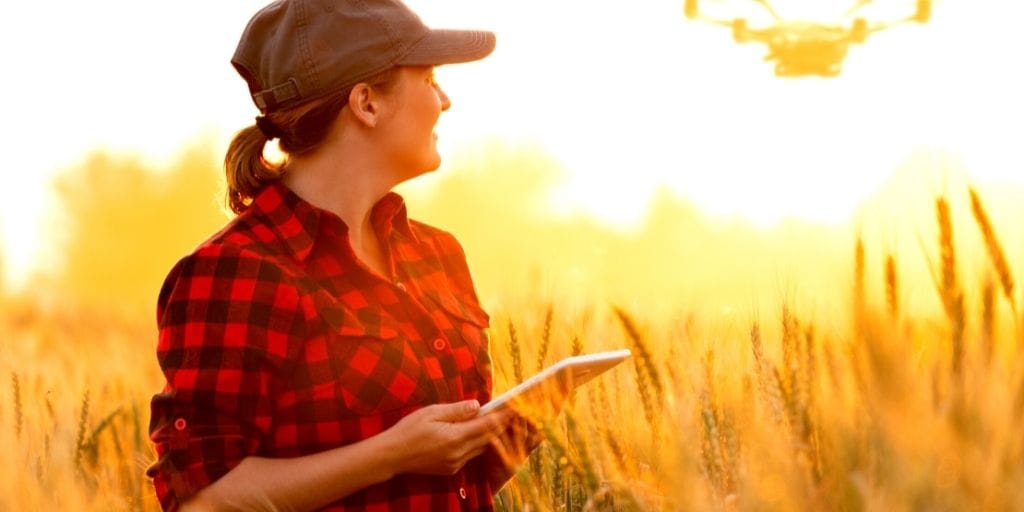 Using Drones for Hunting
Scouting
Some people might think that when using drones for hunting, people outfit drones with weapons to be used against game.
While people have actually tried weaponizing their drones, doing so is utterly illegal.
What drones are good for when hunting is scouting and locating game.
For waterfowlers, drones can prove to be an excellent tool for scouting fields, marshes, rivers, and lakes before hunting season starts.
Instead of driving around or going trekking, a duck or goose hunter can sit somewhere comfortably and send out their drone to survey the area.
Factors like calling and concealment contribute to a successful waterfowl hunt, but knowing the location of ducks, geese, and mallards from the get-go gets you halfway there, and drones can be of immense help in that regard.
Drones Scare Ducks (And Annoy Other Hunters)
The problem with drones is that most, if not all of them, are incredibly loud.
If you're scouting for waterfowl using a drone flying at a low altitude, the incessant buzzing sound that they make will likely drive away birds that were otherwise peacefully foraging or swimming with decoys on the water.
It is also a bad idea to have drones fly among the waterfowl, especially if your equipment is of the expensive variety. Scour the Internet, and you'll find videos of geese attacking and damaging drones.
Even more dangerous for your drones would be other waterfowlers who have been lying in wait for hours only to have someone else's drone scare the ducks or geese away.
There have been instances of duck hunters shooting down drones flying above their hunting area. Check out online forums that discuss the use of drones in waterfowl hunting, and you will be amused by the threats people make about shooting them down if they ever see one in the middle of a hunt.
Legality
Many hunters may be thrilled by the idea of using drones to scout areas that waterfowl frequent, but they have to do some research first about laws in the state where they're hunting that pertains to drone use during hunting.
Several states have already banned drones for hunting, and more appear to be following suit.
Oregon has always been an excellent place for waterfowl hunting. Unfortunately, a ban on using drones for hunting has been in place in the state for years.
Other states that have banned hunting with drones include West Virginia, Montana, Alaska, and New Jersey.
Ethical Debate
Hunters who are critical of the use of drones during a hunt often point out that it goes entirely against the idea of "fair chase."
With the perceived advantage that drones can offer when it comes to scouting or locating game, the chances of escape for the animals being hunted are reduced. In the eyes of hunters who are passionate about every aspect of the hunt, that just isn't fair.
Anti-drone hunters also decry that using drones to spot game can potentially render any tracking and recon skills they've worked hard to learn and master obsolete. Even more disheartening would be for them to be in a situation where they've worked so hard employing their skills in preparation for the hunt, only to see another hunting group with a drone crash the party and ruin everything.
On the other hand, pro-drone hunters maintain that today's hunters are no strangers to using technology to gain an advantage while on a hunt.
As far as they're concerned, drones aren't any different from the GPS devices, smartphone apps, and trail cameras that assist hunters on various levels.
Some even suggest that criticism of using drones to gain an advantage during a hunt is a bit hypocritical, especially when the gadgets mentioned above are now in widespread use among present-day hunters.
An argument could also be made for people who want to get into hunting but have physical limitations or refuse to get their hands dirty.
With drones, newbies on guided or semi-guided hunts have an opportunity to ease into hunting and enjoy it a bit more than if they had to do things the traditional way.
Drones For Hunting Will Be Here To Stay
Whatever side of the argument you're on, it's highly likely that hunters will continue to use drones for hunting in areas where it isn't illegal.
Even as certain states are taking cues from states that have banned the use of drones in hunting, many other states known to be great places for hunting have no statutes that prohibit drone hunting. You can be sure that pro-drone hunters will flock to these states, who will benefit from the revenue that these hunters will generate.
If you're interested in experiencing what it would be like to hunt ducks, geese, and mallards using drones, check out which places have a reputation for excellent waterfowl hunting, and find out if it hasn't banned drones for hunting yet. Only then should you pack up your hunting gears and trusty drone and head out to the area.
About the Author
Maren McReynolds is the Content Marketing Director of Black Mountain Outfitters, a company that offers world-class guided hunts in New Mexico, Arizona, and South Dakota. When not working, she spends time swimming with her two kids and giving back to the community.
This post may contain affiliate links. Miss Pursuit may earn a small commission for our endorsement, recommendation, testimonial, and/or link to any products or services from this website. Your purchase helps support our work in bringing you real information about hunting and the outdoors.