I recently posted on social media that I don't consider myself an expert on fishing, even though I have fished for a number of years. I fish because I truly love fishing and our son gets to learn from both his Mom & Dad. If you asked me what type of jig to use during a certain point of the season, I couldn't tell you.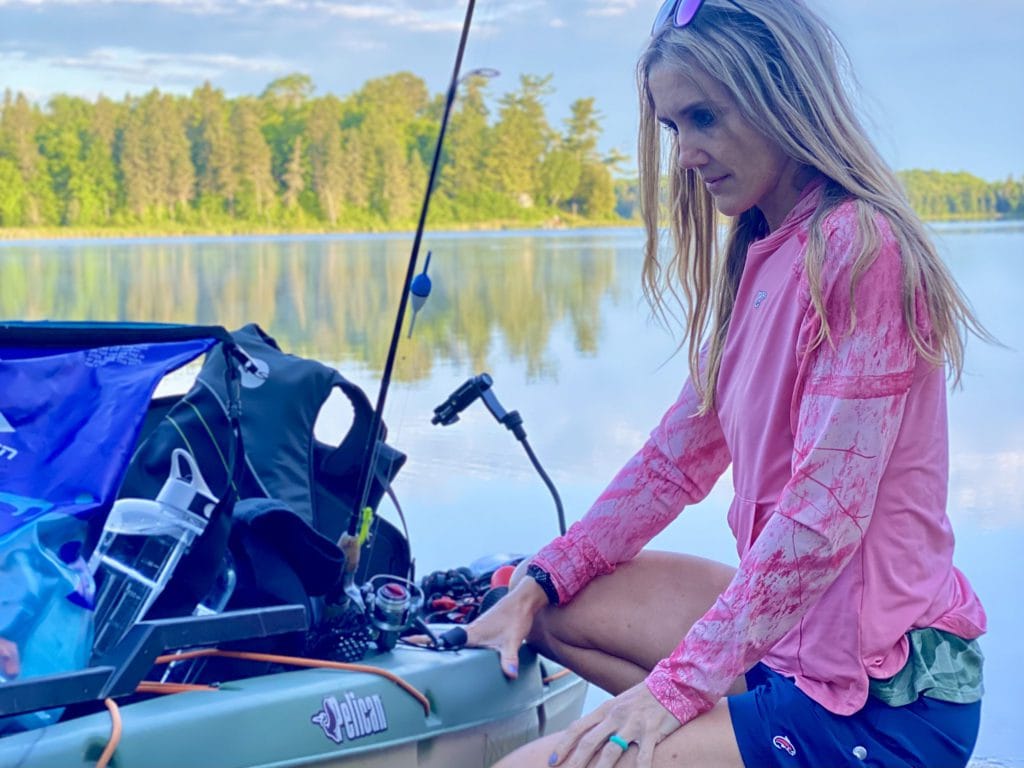 I don't always pack a huge tackle box full of lures, research a lake for hours, or have thousands of dollars in equipment. And you know what? That is perfectly fine. It is also perfectly fine that you do! A lot of the women I look up to in this industry ARE experts, and I truly enjoy learning from them and taking some of their knowledge to use when I am out.
But, sometimes when we head out to our social media channels and see women who post pictures of their fishing and hunting adventures with captions that include what jig they used, with a certain type of bait, at a certain depth, at a certain hour during the day, with their graph reading showing fish were suspended so they jigged ever so slightly some whimsical technique and that did the trick, we tend to get overwhelmed and think that we also need those items or knowledge before we start out. In reality, we just need drive and passion.
Fishing is enjoyable when I can pack up what I think I'll need and head out to a lake that I may have fished time and time before, or have never fished in my life, and just attempt to catch something. The same goes for bowhunting. Being out there, within 20 feet of an animal and that animal not having a clue you are there–that feeling is priceless. Even if I don't shoot that animal, the feeling sticks with me throughout the season. And it definitely wasn't due to a thousand-dollar bow hanging with me in a tree stand.
I believe that when we get back to the basics of outdoor activities and worry less about what we are doing wrong, or what equipment we don't have, is when we really truly start to enjoy it.
This post may contain affiliate links. Miss Pursuit may earn a small commission for our endorsement, recommendation, testimonial, and/or link to any products or services from this website. Your purchase helps support our work in bringing you real information about hunting and the outdoors.