I get asked so often why I hunt. 
This is why I hunt.
The hunt is so much more to me than killing an animal. I can honestly say I log in countless hours in the woods, watching animals, and never pull the trigger or release an arrow.
The hunt tests everything. It's the highest of high and the lowest of low. It's a place you lose yourself and the place you also find yourself.
The hunt is about getting up before daylight and experiencing the woods come alive. It's about sneaking out of the stand at dark, careful not to spook the deer that decided to make an appearance after legal shooting hours.
The hunt brings confidence and will make you doubt everything you thought you knew as a hunter. My dad always told me "Kim, if it were easy everyone would do it. If you get an animal every time you went out, you'd get bored!"
The hunt is work, dedication, excitement, perseverance, consistency, patience, and an opportunity to learn something new and see something different every time you lace up your boots and go and hit the woods.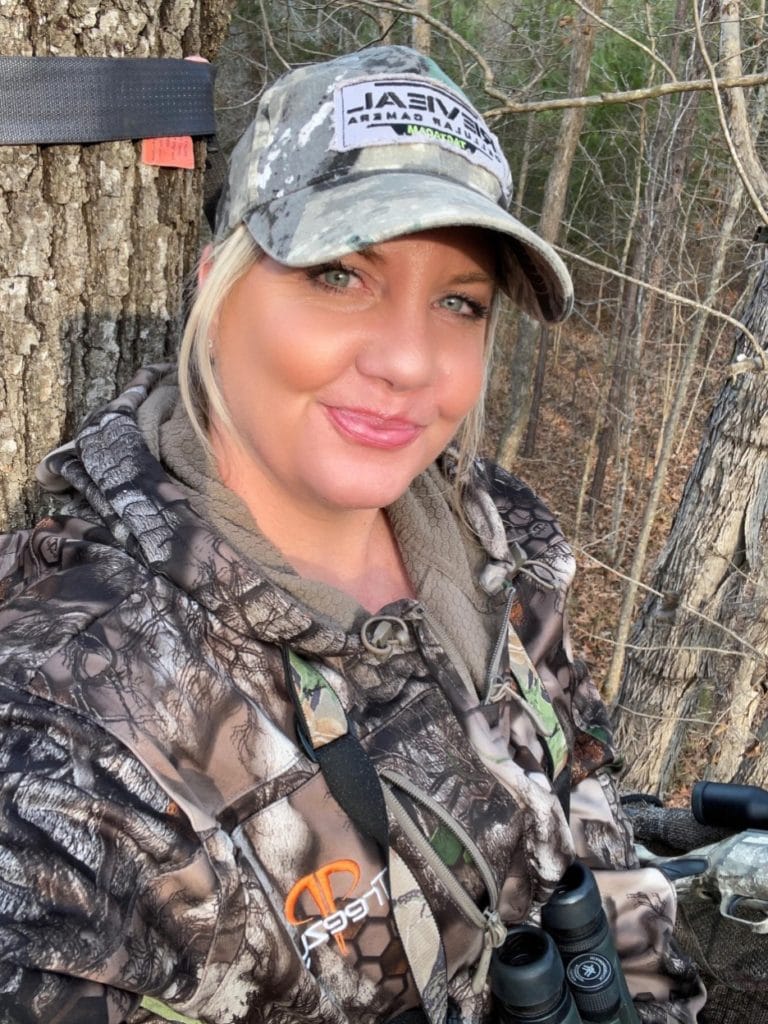 So when I'm asked if I hunt just to kill? My answer is no! I hunt because it's who I am. I hunt because it's what I think about all of the time. It's part of my job. I hunt because I love the hunt! ❤️  I hunt because I can share trips and time with my girls, and with my friends.
I hunt for all those that can't. I hunt because it really is an amazing feeling when you prepare dinner and you know you did the work, your skill and perseverance paid off, and you passed on animals that weren't easy. You were ethical about hunting. You were smart and you help provide nourishing meat for your family. 
The hunt is never really about just the hunt! Until you experience it and until you have the opportunity to learn. You may always look at it as just an opportunity to take an animal. I hope you learn that it is so much more.
The next time your significant other, your kid, your neighbor, or your friend asks you to take them hunting, do it. The next time your spouse wants to go hunting, let them. During the hunt, you find out about yourself. 
This post may contain affiliate links. Miss Pursuit may earn a small commission for our endorsement, recommendation, testimonial, and/or link to any products or services from this website. Your purchase helps support our work in bringing you real information about hunting and the outdoors.