Hey there, fellow foodies! Are you tired of the same old beef burgers? Well, have you tried a juicy, flavorful venison burger? Trust me; it's a game-changer. In this article, I'll share my top tips for making the perfect venison burger, from choosing the right meat to seasoning and cooking it to perfection. So, if you want to take your burger game to the next level, keep reading!
What is a Venison Burger and Why Should You Try Making One?
Venison burgers are an increasingly popular dish that is both delicious and healthy. They are made from ground venison, a lean and low-fat meat, that is packed with flavor. They can be cooked on the grill, in the oven, or even in the air fryer. If you're looking for a new way to enjoy venison, then a venison burger is worth trying!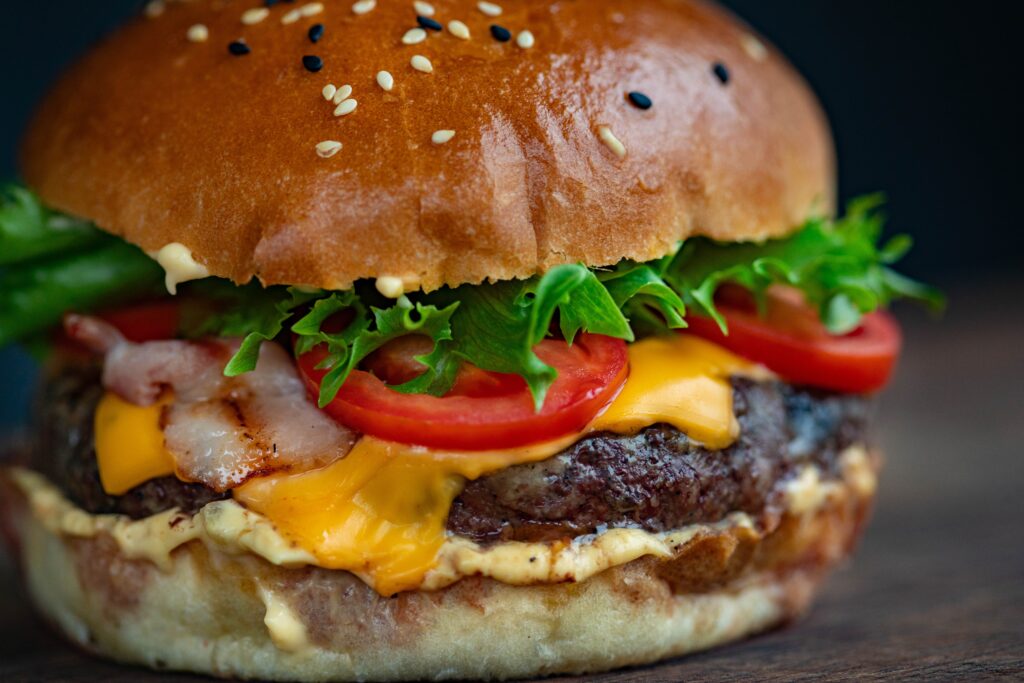 Essential Ingredients for the Best Venison Burgers
Venison burgers are a delicious and healthy alternative to beef burgers. To make the best venison burgers, you need the right ingredients: fresh venison, quality buns, tasty condiments, and flavorful seasonings. With these essential ingredients, you can create a delicious meal that will have your family coming back for more!
Step-by-Step Guide to Making Delicious Venison Burgers
Are you looking for a delicious and easy way to make venison burgers? Look no further! This step-by-step guide will show you how to make the most delicious venison burgers that your friends and family will love. All you need is some ground venison, a few simple ingredients, and some time to get started.
Start with fresh ground venison
The key to a delicious venison burger is starting with fresh, high-quality ground venison. We know that fresh venison starts in the field, but if you aren't a hunter, check out your local butcher shop.
Add some fat
Venison is lean meat, so it's important to add some fat to keep the burger moist and flavorful. Mix in some ground pork or bacon to add some extra flavor and fat.
Season well
Venison has a unique flavor that can be enhanced with the right seasoning. Mix in some garlic powder, onion powder, salt, and pepper to taste. You can also add some Worcestershire sauce or hot sauce for an extra kick. We also love 2 Gringos Chupacabra.
Form into patties
Divide the meat mixture into equal portions and form into patties. Make sure they are not too thick or too thin, about 1/2 inch to 3/4 inch thick is perfect.
Grill or pan-fry
Grill the burgers over medium-high heat for about 4-5 minutes per side, or until they are cooked to your desired level of doneness. You can also pan-fry them in a little bit of oil over medium heat for about the same amount of time.
Add your favorite toppings
Top it with your favorite toppings, such as cheese, lettuce, tomato, onion, pickles, and condiments like ketchup, mustard, or mayo. Serve on a toasted bun and enjoy!
What is the best way to make a deer burger?
There are many ways to make a delicious venison burger, but one popular recipe involves mixing ground venison with ground beef, breadcrumbs, egg, Worcestershire sauce, and seasonings like garlic powder and onion powder. Form the mixture into patties and grill or cook on a stovetop griddle until cooked through. Serve on a bun with your favorite toppings.
What to mix with deer meat for a burger?
A popular mix for venison burgers is to combine the ground meat with diced onions, garlic, Worcestershire sauce, salt, and pepper. Some recipes also call for adding breadcrumbs or an egg to help bind the meat together. Experiment with different seasonings and toppings to find your perfect venison burger recipe.
Is deer hamburger meat good?
Yes, deer hamburger meat (also known as venison) is a great alternative to beef. It is leaner and has a richer, more gamey flavor. Plus, it is a healthier option as it is lower in fat and calories and higher in protein. We use our deer hamburger meat for chili, pasta, tacos… everything!
This post may contain affiliate links. Miss Pursuit may earn a small commission for our endorsement, recommendation, testimonial, and/or link to any products or services from this website. Your purchase helps support our work in bringing you real information about hunting and the outdoors.