Combine your lasagna with wild game and you've got yourself a meaty, cheesy and pasta-filled dinner!
Ingredients:
1 pound of ground game meat (in this case, elk)
½ cup chopped onion
1 clove garlic
6 oz Ricotta Cheese
6 Lasagna noodles
4 – 5 oz Mozzarella Cheese
Fresh grated Parmesan cheese
24 oz pasta sauce
Instructions
Brown ground meat with chopped onion and garlic in a skillet over medium seasoning to taste.
Add in black pepper, thyme, basil, and Mrs. Dash no-salt seasoning, if desired.
Preheat oven to 350 degrees F.
While the meat is browning, boil lasagna noodles for 4 minutes.
In an 8.5-inch square pan, place two lasagna noodles side by side. Using a spatula or spoon, spread 2 oz ricotta cheese onto noodles. Take 1/3 browned meat and layer on top of the ricotta. Spoon roughly 8 oz pasta sauce evenly onto the meat.
Sprinkle 1 oz mozzarella evenly onto the sauce. Repeat two more times
Sprinkle dish evenly with fresh grated Parmesan.
You can add other vegetables in any of the layers if you want.
Place dish in the oven for 20 to 25 minutes for the cheese to melt, noodles to finish cooking and ingredients to meld.
Remove from the oven and let cool for 5 minutes before serving.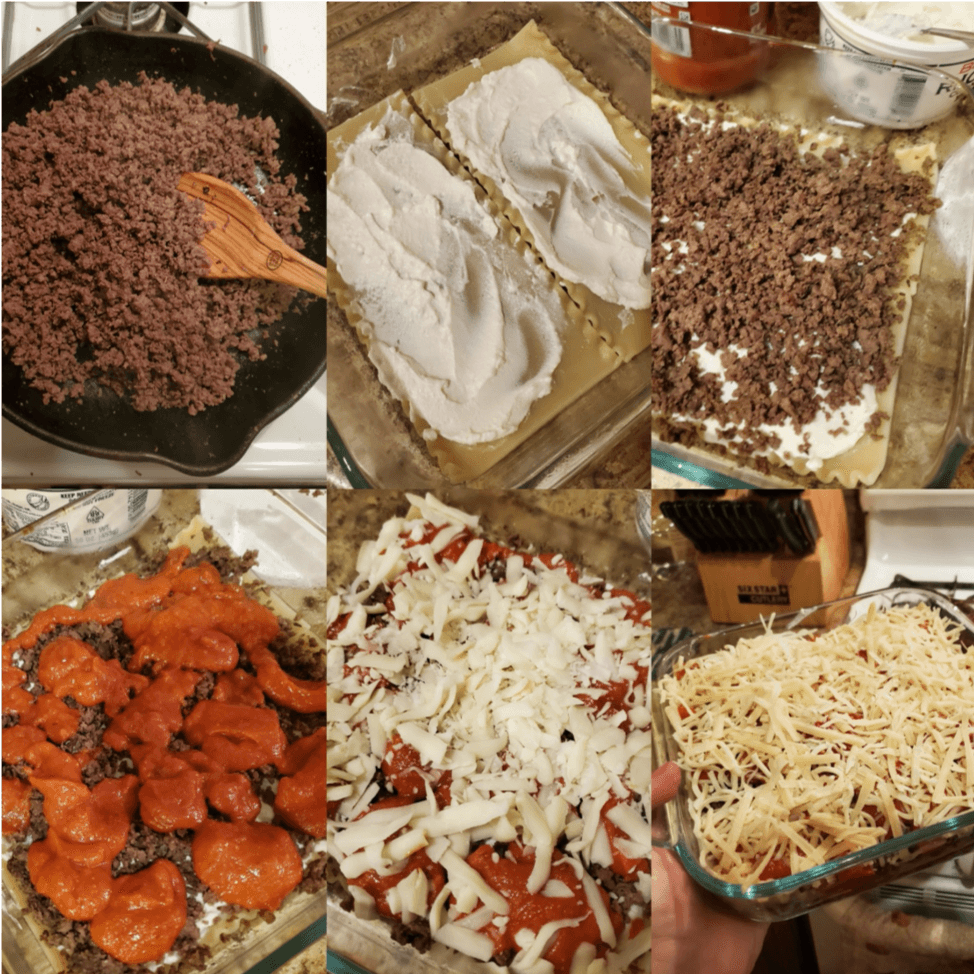 Serves 6 to 8
Have you ever made wild game lasagna? What's your favorite meat to add-in?