Spot and stalk deer hunting is a popular method for many hunters. It involves spotting a deer from a distance and then stalking it on foot to get within range for a shot. This method requires patience, skill, and knowledge of the deer's behavior and habitat.
Growing up, hunts consisted of run and gun, a dog chase, or spot and stalk. Today, hunting whitetail deer is a little less challenging than a complete spot and stalk because whitetails are hard to hunt like this. It's more of slipping into a blind, climbing in a tree, or sitting in a shooting house. Not so much spot and stalk unless it's for an out-of-state hunt like a bear in Kentucky or Kudu in Africa.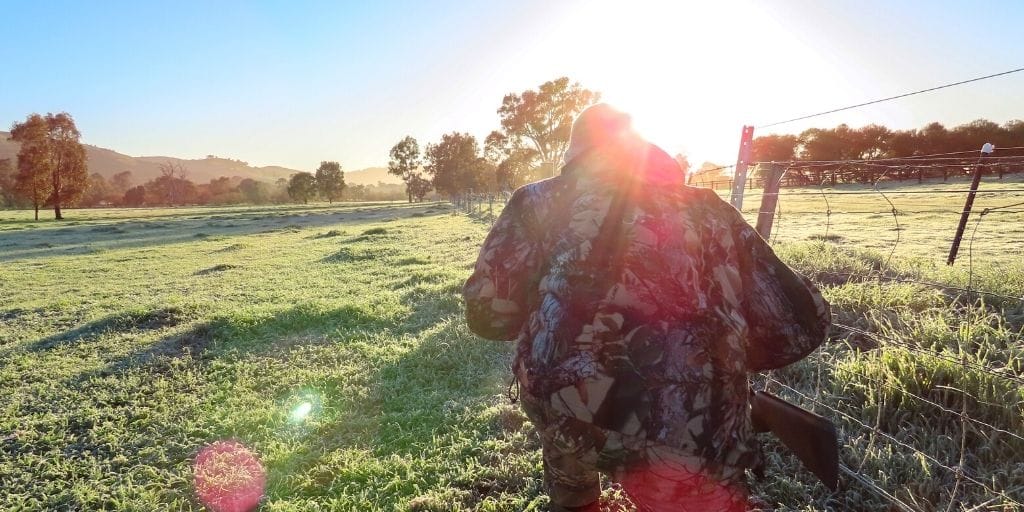 Here are some tips to help you have a successful spot and stalk deer hunt.
The hunt is so rewarding when you do a spot and stalk and you are successful at seeing the animal. Even if it happens to not end with a kill, just being in that animal's field and on that level is an adrenaline rush.
Here are a few tips I've learned from hunting alongside great hunters and mistakes I've made on my own. Hopefully, this will help you if you've never hunted spot and stalk and you would like to try it.
Tips for a Spot and Stalk Hunt
Do some scouting to know where the animals are and look for fresh tracks.
Play the wind. You don't want your scent to blow straight to the animal you are stalking; though a little wind will cover your noise.
Use the terrain to get above the animal if at all possible. If that's not an option, follow on the edge of fields or the edge of cutovers. Wood lines are great.
Find where they bed.
Keep cover in front of you. It's vital to keep out of sight of the animal while you are making your stalk.
Wear quiet camouflage and camouflage that works in that particular terrain. Drakewaterfowl.com has a line called their nontypical silencer line. It is super quiet with a built-in scent eliminator that is great for whitetail deer.
Wear quiet, lightweight boots because you can't go in crunching leaves. Don't break branches thinking the animals will not hear you or see you before you see them.
Pay attention to your surroundings. Be on the lookout for other animals. A mature whitetail doe will blow your cover in a split second.
Pack light. You won't slip into the woods with a lot of equipment you don't need. Remember you're going to have to move and set up for that shot when it comes together.
If you are hunting with a partner, take the steps they take, stay in line with them and on their heels.
Do not stand in the direct sunlight, stay in the shadows.
I will never forget the first animal I stalked by myself going to my deer stand one morning. I had just begun bow hunting. It had rained the night before so the leaves at the bottom of my stand were quiet and the rain had washed all the traces of scent away. The deer in this particular area are always there so I always expect the unexpected. I use my binoculars while walking in because it's thick and easy for a deer to see you before you see it. That day, I spotted the coyote using my binoculars and made my move.
The animal I stalked up to 25 yards was a coyote – my first bow kill. To say I was amazed that I got that close without him seeing me is an understatement. I honestly didn't really know what challenge I had just conquered until I got back to camp and all the guys were like, "Do you know how hard it is to see a coyote in daylight hours, much less stalk up on one?!"
The hardest part about a spot and stalk is beating the animal in his own environment. He has better senses than you, that's what keeps him alive. He sees better than you, smells better than you, and knows the area better than you. Take it slow and have a lot of patience. Use good binoculars and keep your senses in check with your eyes open.
These are the keys to winning this stealth game called spot and stalk.
This post may contain affiliate links. Miss Pursuit may earn a small commission for our endorsement, recommendation, testimonial, and/or link to any products or services from this website. Your purchase helps support our work in bringing you real information about hunting and the outdoors.