The heart of a wild game harvest can either be wasted or used and the choice is yours.
Hunters always claim to use all parts of an animal, but do you eat the heart or toss it to the coyotes?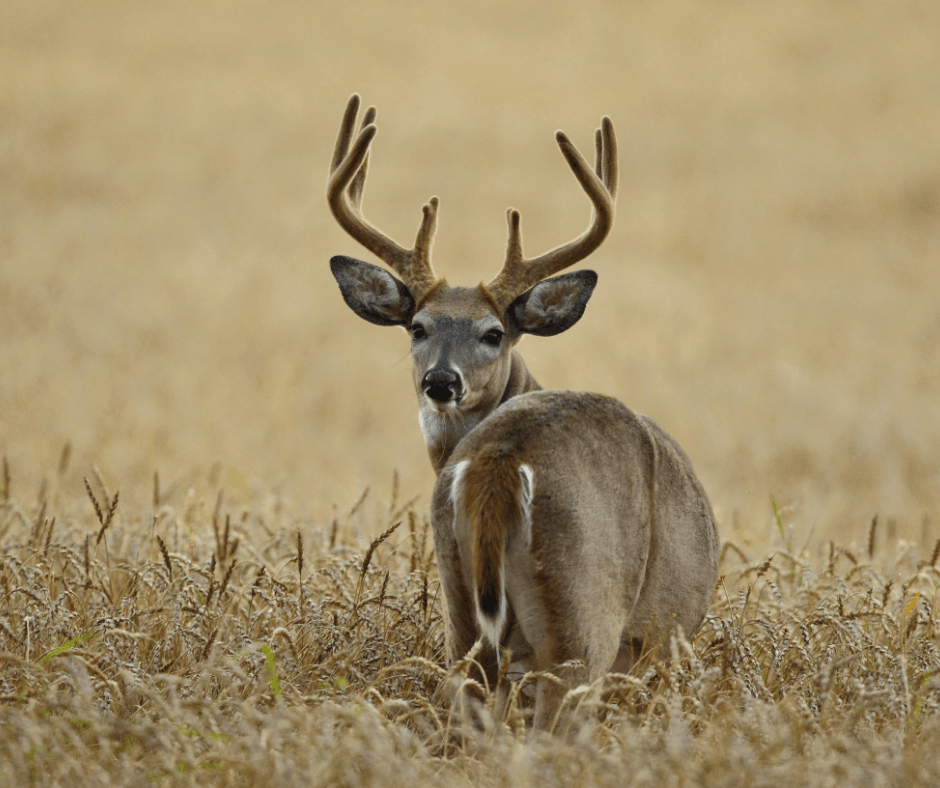 If you choose to eat the heart, make sure to clean out the valves, blood, any clots, and tough tissue first. The odd thing about the heart is that the grain of the meat crosses itself instead of going in one direction. Some say it's actually the best cut of the animal.
Here are 67 ways you can prepare wild game heart:
Put in cold water with salt overnight.
Add the heart to a milk and egg mixture then add flour and fry.
Use BBQ sauce to dab it in.
Make BBQ using metal skewers.
Wrap it in the gut net.
Marinate in Mojo Criollo and grill.
Hollow it out and fill it with your favorite stuffing.
Bake in the oven on low heat.
Slice to make a sandwich.
Add oil, salt, pepper, garlic, parsley, and diced onions in a frying pan then add some sliced heart.
Cook it like a roast with spices and butter.
Pressure cook with salt and pepper.
Slice it and put it in with chopped peppers, onions, and soy sauce.
Brine overnight in salt water and make finger steaks.
Fry in bacon grease with salt, pepper, garlic, and onions.
Grind into the hamburger meat.
Marinate and sauté with onions like you would liver.
Grill.
Soak in milk and ginger overnight, pat dry, and sprinkle salt, pepper, and garlic.
Baste with rosemary and butter.
Fry up in rice and brown gravy.
Fry for breakfast with eggs.
Stuff with hot sausage and bake slowly.
Make risotto with mushrooms.
Make risotto with home-cured wild goose breast prosciutto, venison stock, and spring onions.
Use with kidneys to make smoked garlic summer sausage.
Rub with crushed garlic then wrapped in caul fat and cooked over fire.
Cook it with the tongue (make sure to skin the tongue after boiling it).
Place in a canning jar with onion.
Cube for soups and stews.
Chop for giblets.
Cut strips for stir fry.
Slice it, add flower and spices of your liking, then cook in a pan with onions.
Cut in half-inch strips, batter, and fry like backstraps or chicken.
Fry for fajitas.
Fry it in bacon fat.
Sauté in butter with caramelized onions.
Cut into pieces, bury it for three days in sea salt, soak it in water for one day, dry it with a towel then add red pepper and dry it again.
Pickle with onions then use a pickled bologna recipe.
Fry it in a skillet with olive oil and any spices you like. Then add the kidneys in the skillet with thyme poked through.
Stuffed like a turkey then roasted
Make fajitas in a cast iron skillet with bourbon as dessert.
Serve over egg noodles.
Stuff with your favorite stuffing recipe and bake until medium rare.
Add salt and pepper then do a quick hot sear.
Stuff with spinach and cream cheese, then wrap in bacon and bake in the oven.
Pan fry it in butter, then take it out of the pan when rare to medium rare and take the pan off of the fire. Put 4oz of bourbon in the pan and deglaze, then reduce heat slightly and whisk another pat of butter and spoon sauce over the pieces of heart.
Grill with peppers after letting the heart marinate.
Cut in chunks and then wrap in caul fat. Mix chunks of the liver in too for a different texture.
Throw it in the grinder and make burgers.
Wrap in bacon and put on a smoker at 325 degrees for two hours.
Sauté it in a pan with white onion, garlic, salt, and pepper.
Cook in Crockpot with veggies like a roast.
Marinate in orange juice, salt, water, onions, and bell peppers (a carne asada marinade) for a day or two. Then grill it.
Make a pate.
Make awesome chili.
Cook it like liver with onions and mushrooms.
Slice thin, fry in butter wrap in a tortilla.
Marinate in soy, ginger, and garlic, then sauté with vegetables.
Fry it in Crisco.
Add flour and fry with sage or rosemary.
Stuff with apples, vegetables, and bread crumbs.
Stir-fry it with garlic and fresh hot peppers and a little soy sauce.
Make tacos seasoned with garlic and onion.
Season with asada seasoning to make tacos.
Make jerky.
Cut it into small cubes, fry it gently, and put it on a toast with fried chanterelles, onion, and sour cream.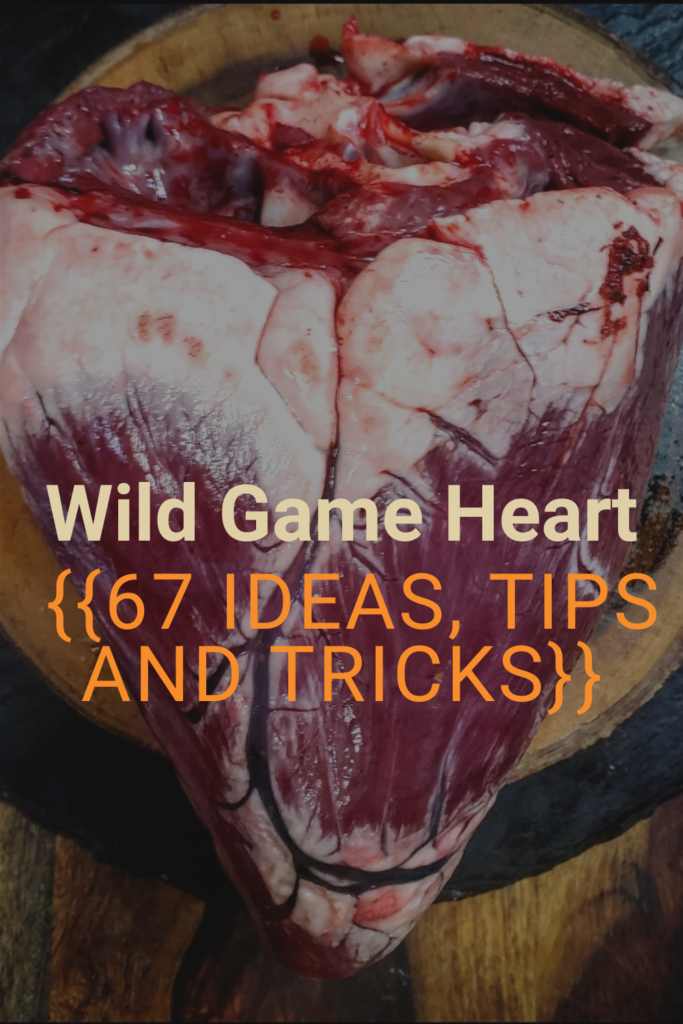 There you go. 67 ways you can eat wild game heart! What are your favorite ways to eat a harvest's heart?
This post may contain affiliate links. Miss Pursuit may earn a small commission for our endorsement, recommendation, testimonial, and/or link to any products or services from this website. Your purchase helps support our work in bringing you real information about hunting and the outdoors.