I live for adventure, travel, and hunting, but with that comes a lot of what-ifs, uncertainty, highs and lows, defeats and triumphs. 
It began as a planned-out of-state hunting trip, another animal on my ever-growing list. Kentucky has a vast array of beauty – mountains, lakes, a variety of animals, good people, good bourbon, and good music. Kinda of a laid-back, no-kinda-hurry vibe. The mountains of Kentucky where the black bear roams and elk bugle. 
Kentucky has become a state that holds beauty, adventure, fun hunting, hiking, and great friends. 
The bear hunt was a hunt I've never experienced. We didn't sit in blinds, we walked and stalked. One fact about hunting bears in Kentucky you can't bait. Another fun fact is that these hairy creatures are in stealth mode. Personally, I could smell them before I heard them, the craziest thing to experience if you've never encountered one.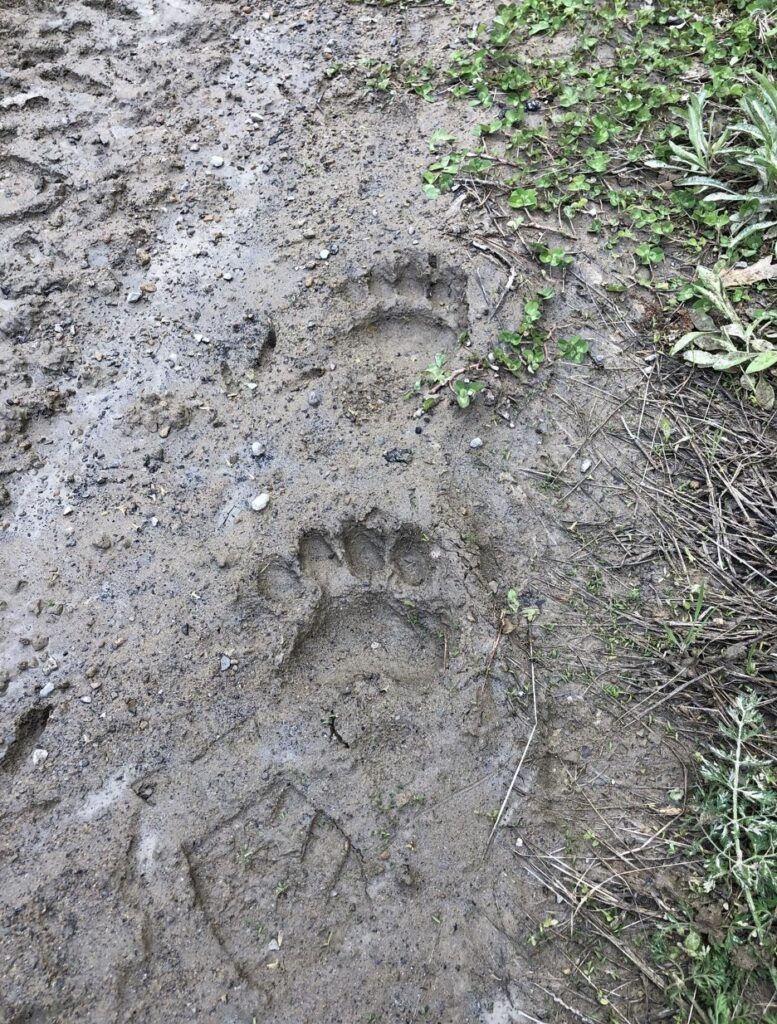 The day started looking for fresh signs and boy did we see it. Tracks and poop. My guide had seen mommas and cubs, big males, then some that passed through. 
We headed along the old logging trail. I hoped to find one. Oh, and did I mention this was a bow hunt? Yep, my first ever walk and a stalk bear with my bow.
We tracked along and saw a cow elk. That was a highlight of my trip. Elk are my dream animal. We saw a young bear dart in front of us and climbed the side of this mountain like it was nothing. We hunted until we got a call that another hunter had taken a bear in the county, so the hunt was over. 
I would be lying if I said I was not a little disappointed but we had tags and opportunities in another county so we had a new plan.
On day two, we woke up excited about new opportunities, and boy the day was looking in my favor. The biggest bear I've ever seen was 25 yards from me standing on the side of this steep hill. My guide ranged him, I adjusted my pin, drew back, took a deep breath, and waited for him to turn. When he did, I took the shot. My arrow hit a tiny limb and my arrow flew directly under him. He flipped around and went down the hill. 
I looked at my guide, in defeat. I was so close I could hear him breathing and see his long shaggy hair. I did have another encounter even closer, but the bear was too young and too small.
The truth is, I missed, but that experience and hunt still told my list of most favorite hunts I've ever encountered.
So I write this to say I hope I get another chance to hunt bears in Kentucky and have the opportunity to visit the great state. 
This post may contain affiliate links. Miss Pursuit may earn a small commission for our endorsement, recommendation, testimonial, and/or link to any products or services from this website. Your purchase helps support our work in bringing you real information about hunting and the outdoors.