Hunting podcasts are gaining more and more popularity and I'm going to break down the best hunting podcasts for all the outdoorsmen out there.
Here's a list of the best podcasts for hunters and outdoorsmen worth listening to.
Hosted by the incredible Amy Hall, HWO highlights those who aren't seen for the good they do in the hunting community.
Hook and Arrow is a podcast dedicated to hunting, fishing, and other outdoor activities. Join J.T. Larkin and special guests as they discuss tips, tactics, and current events in the outdoor world.
This is an award-winning radio show/podcast featuring Houston Safari Club Foundation Executive Director Joe Betar and Co-Host Ramon Robles. Join them as they engage in conversations with guests from various backgrounds in the outdoor world. It offers great discussions, news, hunting legislation updates, and more!
Tips, tactics, conservation, and inspiration from outdoorsmen and women with a passion for western hunting.
The Wired To Hunt podcast is the most highly rated and listened to deer hunting-focused podcast in North America. Definitely one of the best hunting podcasts for outdoorsmen!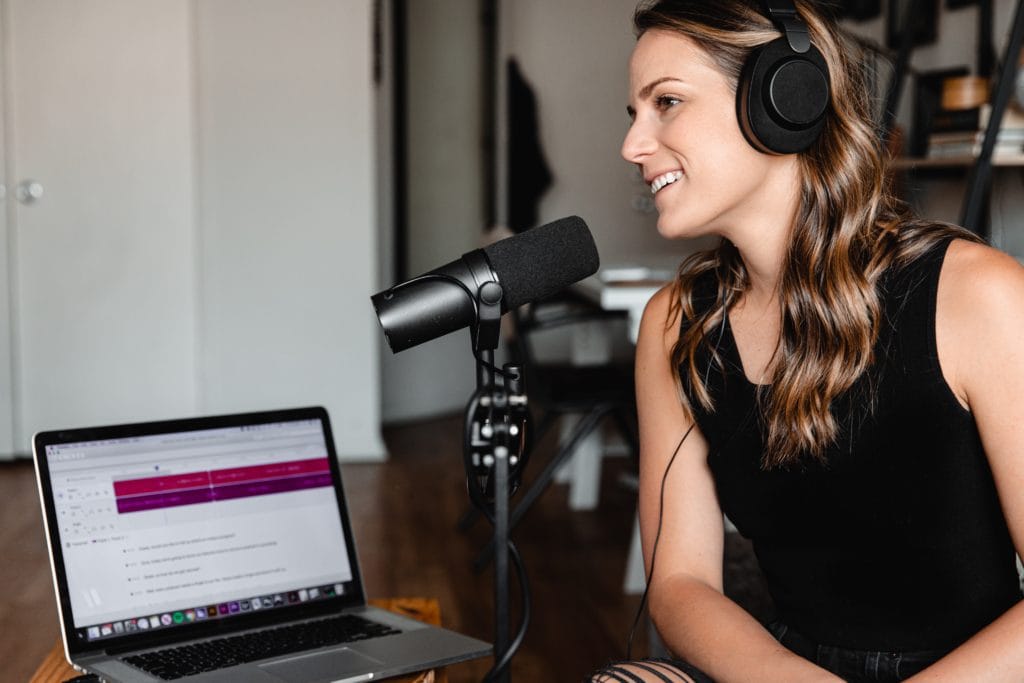 Hunt Talk Radio, Randy Newberg Unfiltered
Hunt Talk Radio, Randy Newberg Unfiltered is a podcast covering hunting politics, public lands, and conservation topics. The best hunters you've never heard of join Randy to answer questions from the Hunt Talk web forum, share ideas, reveal tactics, and give perspectives unique to public land hunting.
The Hunt Backcountry podcast has one purpose: to give you the information you need to become a more capable, confident, and successful backcountry hunter. The focus is to bring you the most value possible by sharing information from experienced hunters — information that you can understand and put into practice. No fluff. No B.S.
The Hunting Beast is an outdoor hunting and recreation podcast and forum dedicated to the pursuit of mature whitetails and everything wild outdoors.
The Nine Finger Chronicles podcast covers a variety of topics including hunting gear reviews and information, individual hunter profiles, hunting stories, and hunting strategy. Host Dan Johnson is a passionate sportsman whose year revolves around bowhunting, his crazy family, and his overall love for Mother Nature.
In today's digital world, there are hundreds, if not thousands of shows, blogs, and podcasts devoted to hunting. Most of these forms of media are dedicated to hunting in the Midwest or Western states, but very few, if any, cater to the Southern hunter. Millions of us hit the woods in chase of deer, turkey, and other game in the South each year.
Land & Legacy is a company devoted to the wise conservation and use of natural resources. They believe the great outdoors is a gift from God and it's our responsibility to be stewards of this gift, not just for our enjoyment, but for those to follow. This podcast will cover various topics including habitat management and food plot design, as well as hunting strategy and insight from seasoned professionals.
This podcast encompasses a lot of different aspects of the deer hunting world. As nothing more than an average blue-collar family man, it provides very unpolished – down to earth – deer hunting content. With a strong anchor on hunting pressured whitetails in the big wood of Northern Michigan, it covers all and anything that is deer hunting.
Hunters Aaron Warbritton and Zach Ferenbaugh talk deer hunting tips and tactics with various experts across the country. They also cover current conditions and strategies that can help you right now.
Chasing Tales Outdoors brings you hunting and fishing stories from all over the country!
Building on the belief that a deeper understanding of the natural world enriches all of our lives, host Steven Rinella brings a deep and relevant look at all outdoor topics including hunting, fishing, nature, conservation, and wild foods. Filled with humor, irreverence, and things that will surprise the hell out of you, each episode welcomes a diverse group of guests who add their own expertise to the vast world of the outdoors.
They interview top bow hunters, rifle hunters, guides, and fitness freaks to master everything from pre-hunt preparation to the decisions made in the moment of truth. The Rich Outdoors podcast will not only motivate you to get to the next level but will help you put antlers on the ground and meat in the freezer.
By capturing and sharing experiences, Contact Outdoors' hope is that you would be inspired to connect with the outdoors. This isn't just about them sharing experiences though. You have a story to tell as well, and they want to hear it. All of us are truly blessed in this country to have plenty of public land and wilderness to enjoy. These are the places we love to be. Whether fishing, hunting, or taking a short hike, moments spent in the outdoors are extremely special. When it comes to the outdoors we all have a story to tell.
Rut and River Pursuits is more than just a fun podcast. The heart of Rut and River Pursuits is their podcast, but it was R2's creative team that started it all in photography, videography, product reviews, and much more.
They aim to inspire others to take the next step in their outdoor life by sharing what they do, the wild places they love, and the majestic game they pursue! Follow along and listen in as they relentlessly produce high-quality stories and helpful information.
All hunting knowledge is gained through trial and error. That's why Remi Warren is dedicated to sharing his experience and know-how with anyone willing to listen. Whether it's in the backcountry or in your backyard, Remi gives you all the tools you need to become a better hunter.
Deer Hunt by Big Buck Registry is one of the most highly rated, most downloaded, and listened to deer hunting podcasts in the world. Millions of episodes are enjoyed by hunters every year. Hosted by Jay Scott, co-hosted by Dusty Phillips, and Deer News by Jim Keller, each new episode focuses on sharing deer hunting news, stories, and strategies – direct from guys and gals who live and breathe the deer hunting lifestyle.
What is your favorite hunting podcast for outdoorsmen?
This post may contain affiliate links. Miss Pursuit may earn a small commission for our endorsement, recommendation, testimonial, and/or link to any products or services from this website. Your purchase helps support our work in bringing you real information about hunting and the outdoors.