This Female Hunter Feature is for Ashlee Strange. Here we go!
Born and raised in Tairua on the beautiful Coromandel Peninsula, I grew up in a family of hunters which is where my passion for hunting began. If I'm not out in the bush chasing game you'll find me on the ocean fishing and free diving. With my husband a keen hunter and my two young boys' passion for the outdoors growing more each day my drive to explore the wild grows with them.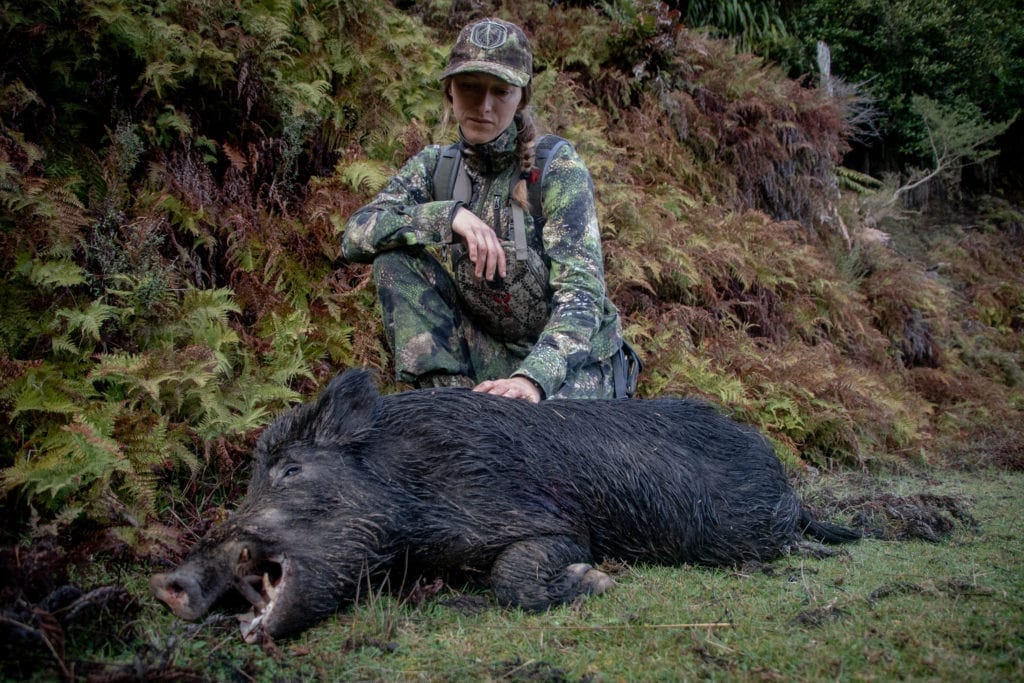 Why do you hunt?
I do not hunt for one set reason. Rather, it is a whole recipe of reasons that drives me to do what I do. I love harvesting meat for my family, having a hand in conservation, the overall experience, and spending time with quality people in quality places. That is a recipe that I enjoy making time and time again. So, really the question of why I hunt is a complex one and one that might not be understood if an outsider is only looking at the surface. In order to truly understand the answers to that question, I think one must experience what we experience. We see things that many will never see in their lives.
When was your first hunt and how old were you?
My passion for hunting began with my dad, he would take me and my siblings out to small game – possums and rabbits mostly. One of the more memorable hunts I did with my dad was back when I was 8, after begging mum to let me go pig hunting with dad, she finally gave in, and off I went.
What do you like most about hunting?
I love the quality time spent with my husband and two sons, it's such an excellent time to bond with them and teach my boys good, wholesome values and life lessons while giving them both a healthy outlet and hobby that one day they can pass down to their children if they choose.
What's your most memorable hunting experience?
My first Tahr hunt on the West Coast of the South Island here in NZ. The first Tahr I had ever laid eyes on and shot, and a trophy bull at that.
Do you have a favorite wild game recipe?
Venison Chili
Do you have a "dream" hunting excursion?
Alaska – hunting Caribou
What would you say to other women who haven't tried hunting yet?
I think one must experience what we experience. We see things that many will never see in their lives. Get out there and give it a go!
Follow Ashlee on Facebook…
Follow Ashlee on Instagram…
Follow Ashlee on YouTube…
Read more of our Female Hunter Features here!
This post may contain affiliate links. Miss Pursuit may earn a small commission for our endorsement, recommendation, testimonial, and/or link to any products or services from this website. Your purchase helps support our work in bringing you real information about hunting and the outdoors.