I'm going to tell you a secret… I shop for my archery gear at both my local archery shop and the major retailers.
There's something magical about walking into a Cabela's or Bass Pro shop. They make shopping for outdoor equipment and turn it into a full-on experience. If you close your eyes, I bet you can picture the giant bull elk you see when you walk in.
Usually, I shop for archery gear at the big box stores when I'm headed in for something specific and I don't need assistance or advice. Big retailers are more likely to offer a sale or discount for members on their products. Plus, you can find everything from a sleeping bag, to a tackle box, to kitchen towels.
Top 4 Reasons to Buy Archery Gear at a Major Outdoor Retailer:
Affordable prices
Member discounts available
A large number of archery products
A large variety of non-archery products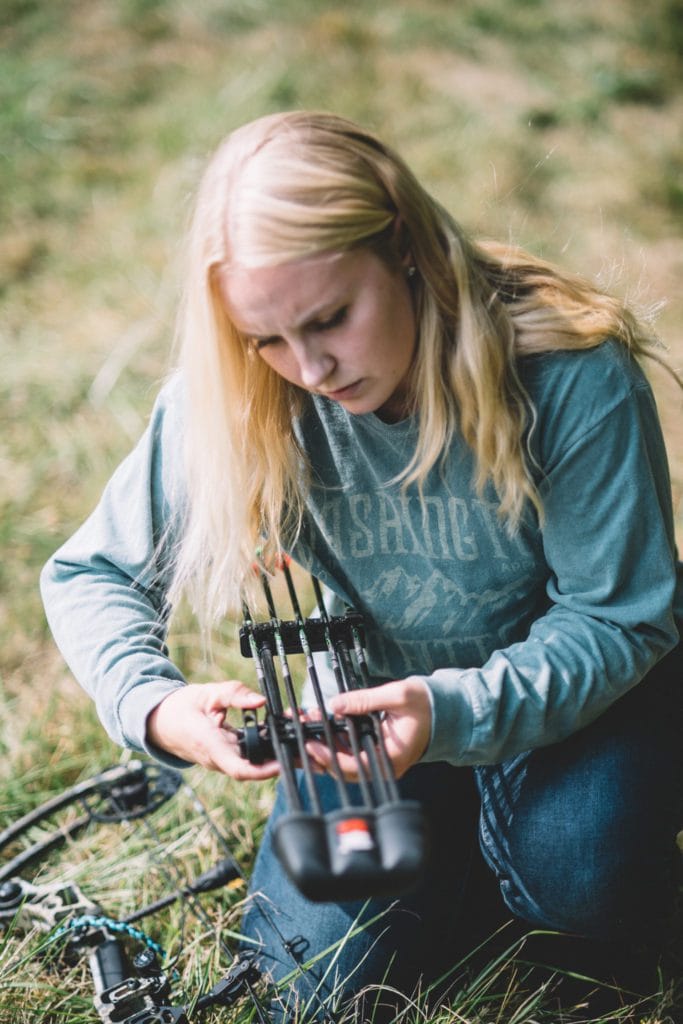 A few years ago, I was going on my first turkey hunting trip. I had moved out of state, and no longer had a relationship with a shop near me. Inside the store, I spent quite some time in the aisle looking at the wall of broadheads. The number of choices was overwhelming. I stopped an associate walking by me to ask for help. He radioed for someone to come find me, and then walked off.
No one ever came.
I stood there, reading every box to see if one magically said "turkey slayer." I turned to Google to read reviews, found a set that matched, and bought them. I left the store feeling uneasy about my purchase.
Fast forward a few days, as I was preparing for the same turkey trip. I was at the range the day before going out. All of a sudden, my arrows were hitting a foot low in the target. I looked at my sight and realized it was pointed at a funky downward angle because a screw had fallen out.
I drove to a Sportsman's Warehouse, the only archery retailer around, and headed to the back counter.
Side note: You have to check your bow in, just like a gun, at the front of the store. Or else they will yell at you.
The lady behind the counter was closing up but stopped what she was doing when she saw me.
She looked through her stash of loose hardware for a matching screw, but couldn't locate one. I started to feel disheartened and said, "I guess I'll just need to buy a new sight then." She looked at me and said, "Don't worry about it. I'll just grab you the screw out of a new box." As she opened a package off the shelf, I shopped around for a few other things I needed. I left that day feeling pumped and set up for my hunt the next morning.
I'll be honest though, most times I head to my local archery pro shop when making an archery gear purchase. While it may be smaller, the customer service and high-quality products are what I look for.
I've had more than a few new archers come to their first lesson with me, with a bow from a major retailer, and it's not set up correctly for them.
When I received my new bow last year, I brought everything with me to Riverside Archery, my local archery pro shop. They took the time to match the placement of my accessories (D-loop and peep sight) to that on my old bow. Then, he took me out into the lanes to make sure all of the pieces lined up, the draw cycle looked right, and helped me get my 20-yard pin on before leaving.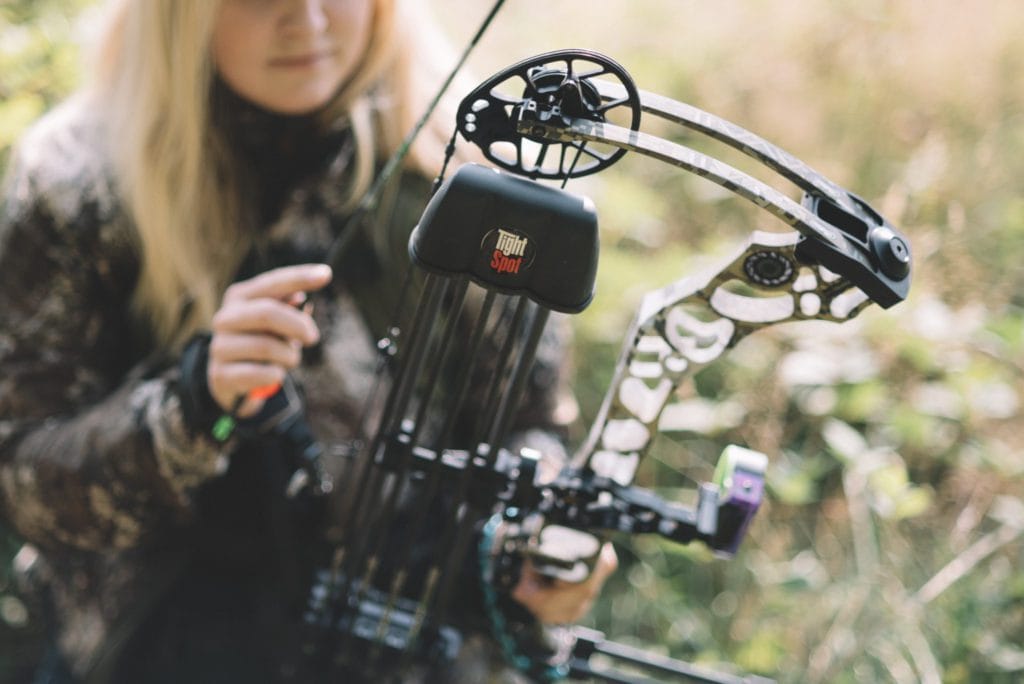 Here's what it comes down to: the archery department or shop is only as good as the person behind the counter. The person who provides that amazing customer service or has the knowledge and experience necessary for the task.
Finding a bow technician you can trust is key to your archery success. I know that I can stop by Riverside any day and the employees will take care of me. They also handpick all of the products they carry and can answer most questions about them, rather than having to Google.
Find the closest retailer to you, whether it's a major retailer or a small archery shop, and visit them. See what kind of vibe you get off the employees. Especially as women, we need to make sure that there is mutual respect between customers and employees. Once you find your new home base, you're going to be set!
Top 9 Reasons to Buy Archery Gear at an Archery Pro Shop:
Receive personalized customer service
Technicians are certified or knowledgeable about the products they carry
Have the equipment necessary to make changes to customer setup, like a bow press or draw board
Licensed distributors for name brands
Ability to try bows and accessories before you buy
Provide lanes to shoot in
Participate in lessons, events, and leagues
Make local connections
Support local and small businesses
Where do you shop for your archery gear?
This post may contain affiliate links. Miss Pursuit may earn a small commission for our endorsement, recommendation, testimonial, and/or link to any products or services from this website. Your purchase helps support our work in bringing you real information about hunting and the outdoors.