While shooting matches in USPSA competitions, I often heard chatter and joking about folks always chasing technology or the "next big trick" to make your shooting better. It was always meant to be funny but certainly had an underlying grain of truth to it. The message was to try and train yourself to be the shooter that you want to be, not just buy the next cool toy or gadget.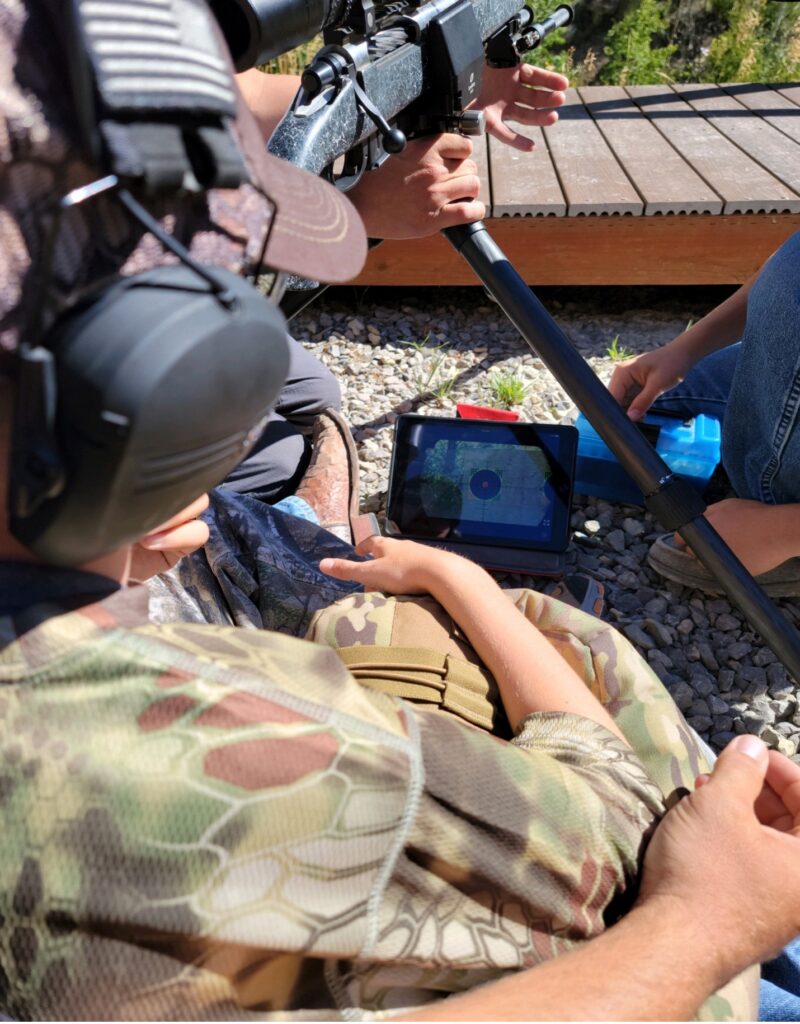 I had the pleasure of finding an instance when this mindset was very much wrong. There are moments when the right piece of technology can enable a person to achieve something that would never have been possible.  
TriggerCam makes a device that can be an incredible training tool or provide an adaptive strategy for a vision-impaired person to be capable of learning to shoot or hunt. The TriggerCam is a viewing and recording device that fits seamlessly onto the front eyepiece of your rifle scope. It can be Bluetooth-connected to a phone or iPad to allow you to have a spotter help with identifying hits or making ballistics adjustments. 
I was excited to use a TriggerCam just for my own long-distance Precision Rifle Shooting training.
In August, I was part of a team that took a 12-year-old child who was severely vision impaired on a 400-inch bull elk hunt. He had been training with a rifle equipped with a TriggerCam. By connecting to an iPad, not only could this child aim on his own, but he could achieve his own hunting success by deciding on his shot and making it on his own.
Whether you have vision difficulties and need an adaptive device, or you train solo and want to be able to record your training to improve your shooting, the right piece of technology can be very empowering. I encourage you to do some research, review your own skills and weaknesses, and then identify what you would like to improve upon.
If you have any questions or want to bounce ideas, reach out to me or anyone on the Miss Pursuit team. We would love the chance to help you develop into the hunter and shooting sportsman that you want to become.
TriggerCam Specs
Military-grade design engineered to withstand recoil forces and outdoor conditions
Compatible with eyepieces of 32mm – 48mm
TriggerCam app is available in Android, IOS, and Huawei operating systems
Livestreaming, video gallery, cameral control, download, and video editing capable.
Holds an SD Card up to 128 GB Memory Card for recording your training and hunts
Integrated Wi-Fi
Quick Record
Video stabilization technology
2.5-hour recording time and 10-hour standby battery life
Hi-Definition slow motion video replay
True Sound Microphone
Now, who's to say that chasing technology isn't a bad thing? And, that TriggerCam can really help someone out!
This post may contain affiliate links. Miss Pursuit may earn a small commission for our endorsement, recommendation, testimonial, and/or link to any products or services from this website. Your purchase helps support our work in bringing you real information about hunting and the outdoors.