This is our female hunter feature for Leslye Leslie. Here we go!
Leslye Leslie has always been a Southern woman, but learned to love shooting, hunting, and fishing after a cancer diagnosis. She now loves both rifle and archery hunting for big game, waterfowl and pheasant hunting, and fishing the amazing waters of Utah with her husband and two daughters. Leslye is an Occupational Therapist and Certified Hand Therapist with the University of Utah hospitals. She enjoys shooting competitions with her custom CK Arms pistol, and teaching others how to shoot makes her happy! Leslye is a Krytpek Ladies Legion member as well. She loves camping, backpacking, hiking, trail running, and the barbell rack at the gym is her favorite bar. She has taken her passion for hunting to a new level in 2019 by becoming a Hunters Education Instructor with the Department of Wildlife Resources for the State of Utah.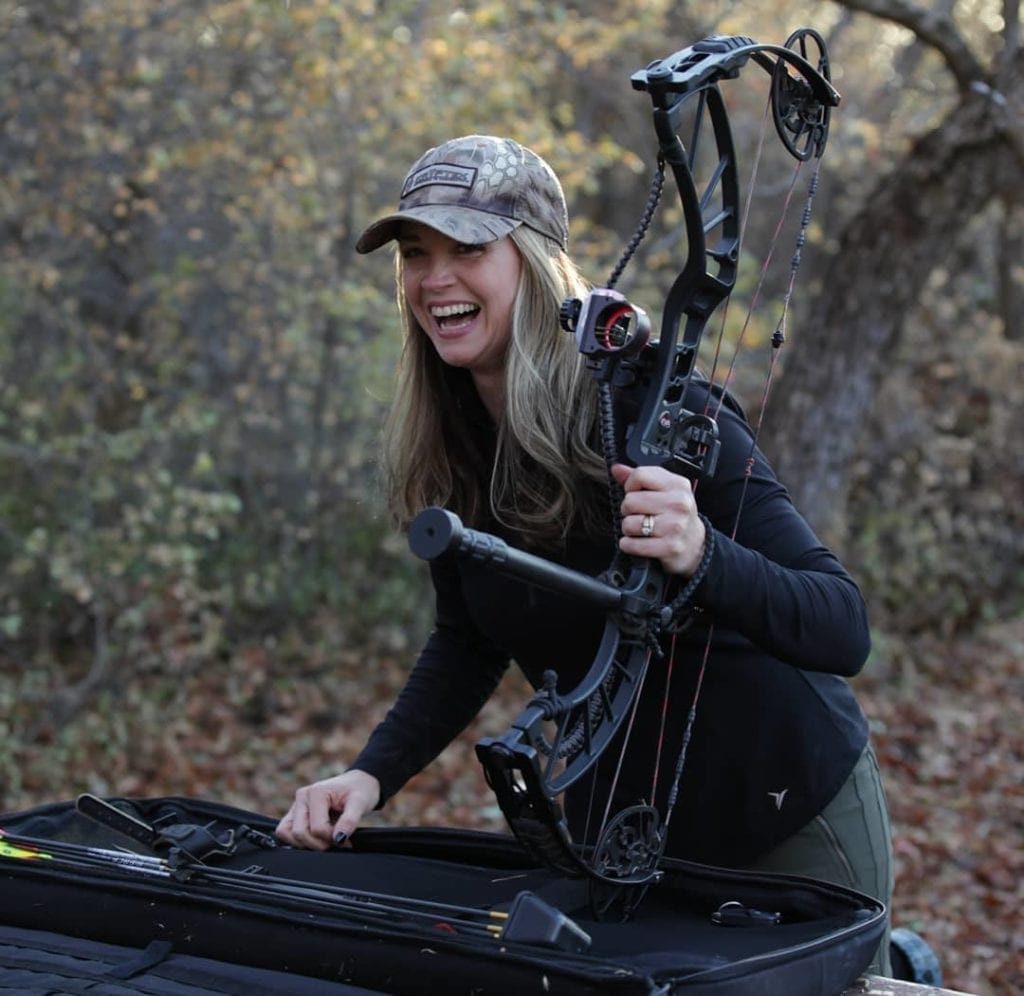 Why do you hunt?
I have found my peace and joy in nature. I can sit and watch the shy animals and listen or put a stalk on a potential arvest. The calm and quiet is beyond amazing!
When was your first hunting trip?
I was in my early 30s and had a recent cancer diagnosis; a malignant melanoma. My husband had been begging for 10 years for me to go with him. I had to change my entire mindset since I had never hunted before.
What do you like most about hunting and spending time outdoors?
The hike and adventure of finding a place with animals (and no people!). It is an adventure every time that I go out. Mostly every one is a mountain date with my hubby!
What is your most memorable hunting experience?
My first mule deer buck! I would love to share that story. Last day of deer rifle season and in walks a big boy!
Do you have a favorite wild game recipe?
Elk heart or pheasant lettuce wraps.
Do you have a "dream" hunting excursion?
Alaska moose, New Zealand Stag, Hawaii Fallow deer.
What would you say to other women who haven't tried hunting or spending time outdoors yet?
Don't be afraid to try! Perfection is not required and every hunting or fishing trip is a miracle! Every time is a chance to learn!
Follow Leslye on Facebook…
Follow Leslye on Instagram…