So many thoughts flood my mind when I think about fall: cool mornings, leaves falling, campfires, hoodies, coffee, and hunting season. You may be thinking, but it's summer! Every season has its reasons for being special. Summer is in fact very special; fishing, family vacations, camping, and preparing for the upcoming deer season. The work always begins in the summer.
What happens? Minerals and salt start going out because the does are pregnant and will be dropping soon (having their babies). Bucks are growing their antlers and in the velvet stage; it is important to pour the minerals into them now.
It is also a good time to plant summer crops, build shooting houses, start putting out trail cams to get an inventory of what the deer herd looks like, and watch the deer grow and begin sprouting those new velvet antlers, it is also a good time to take note of deer trails, water sources, and potential huntings areas.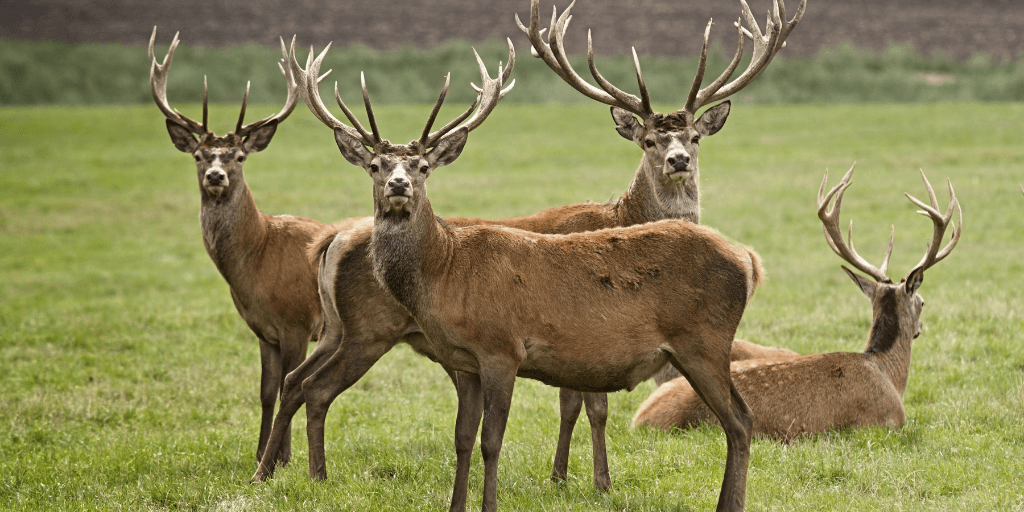 The deer stay together during the summer, bed together, and eat together when you plant food plots and supplement minerals. You are actually helping manage deer.
October comes quickly in Alabama and the months leading up are very important for hunting season. To be successful, maintain your deer hunting property and have healthy deer.
What do you plant? What do you supplement? Why?
Supplements: a mineral that contains phosphorus and calcium for antler growth.
Planting food plots: natural habitat is vital and most important for deer. Some options are peas, soybean, forage, clover, chicory, and alfalfa.
Trail cams: Help you monitor your deer herd, throughout the summer and how they are growing because the hot dry summer months are hard on deer. If I'm being honest I love seeing the baby fawns and the bucks start off with little fuzzy nubs to antlered bucks, not to mention all of the other different animals that cross in front of your game camera.
Summer can be not only beneficial for the deer, but it is also a time for a hunter to really invest in your fall hunting season and make it the best deer season. It's rewarding to see all of your hard work when that opening day comes in the fall.
This post may contain affiliate links. Miss Pursuit may earn a small commission for our endorsement, recommendation, testimonial, and/or link to any products or services from this website. Your purchase helps support our work in bringing you real information about hunting and the outdoors.