This post is sponsored by Visit Carson Valley. All opinions are 100% our own.
Carson Valley, Nevada has such a rich culture, and with rich culture comes rich and passionate food and drinks. While in Carson Valley, I had the best food and the best drinks I've ever had.
J.T. Basque Bar & Dining Room
The J.T. Basque Bar & Dining Room is an amazing place to kick off your ultimate vacation. You'll be greeted by friendly staff, as well as local history. You must kick off your experience with a Picon Punch cocktail. The drink has a bite to it with a wonderful citrus flavor. The experience starts with an amazing soup, then a salad, beans, and stew that are to die for. There's a wide variety of entrees to choose from, but I highly recommend their steak. It comes out perfectly cooked and is so tender and packed with flavor. Don't forget to save some room for ice cream afterward. While dining at J.T. Basque Bar & Dining Room, you definitely must take a quick trip to the bathroom to see the artwork, as well as an amazing mount of a sheep!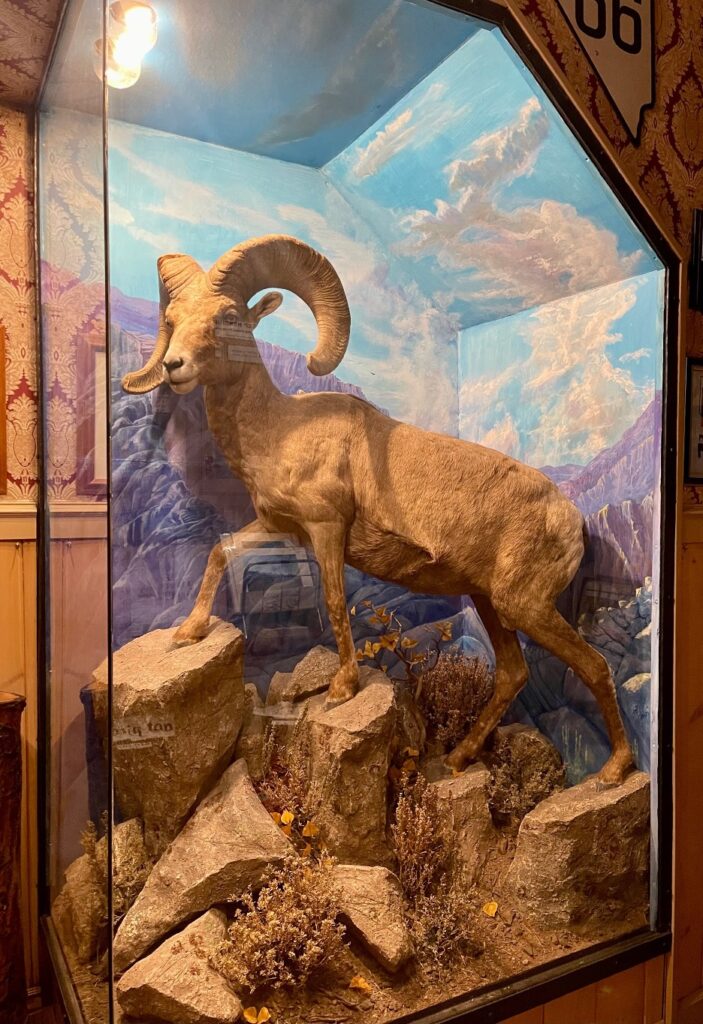 Coffee, Please!
The best way to fuel your adventure in Carson Valley? Coffee, of course! There are tons of super cute coffee shops – which is fitting considering all the activities to wear yourself out with. D.S.T. Coffee is a wonderful stop. You'll be greeted by a chipper barista who will happily make your drink of choice. At Miss Pursuit, we highly recommend their iced white chocolate lavender mocha (nom, nom, nom). Don't forget to grab yourself a sticker while you're there, too.
Daniel's Fine Dining
Put on your fancy boots for a tasty meal at Daniels Fine Dining. Tucked away in Genoa, it makes for a perfect date night destination while on vacation. Their drink menu has something for everybody and it's difficult to not want to order one of everything! We love their Kyiv Mule and the Green Mint Mocha Martini. You'll receive the best in-house sourdough before your main course that'll have you wanting to take a box home. Before you order your entree, be sure to try the barbecue shrimp risotto! The Filet Mignon is highly recommended as an entree and comes packed with flavor and cooked perfectly to order. You'll have to save a little space for some dessert, of course.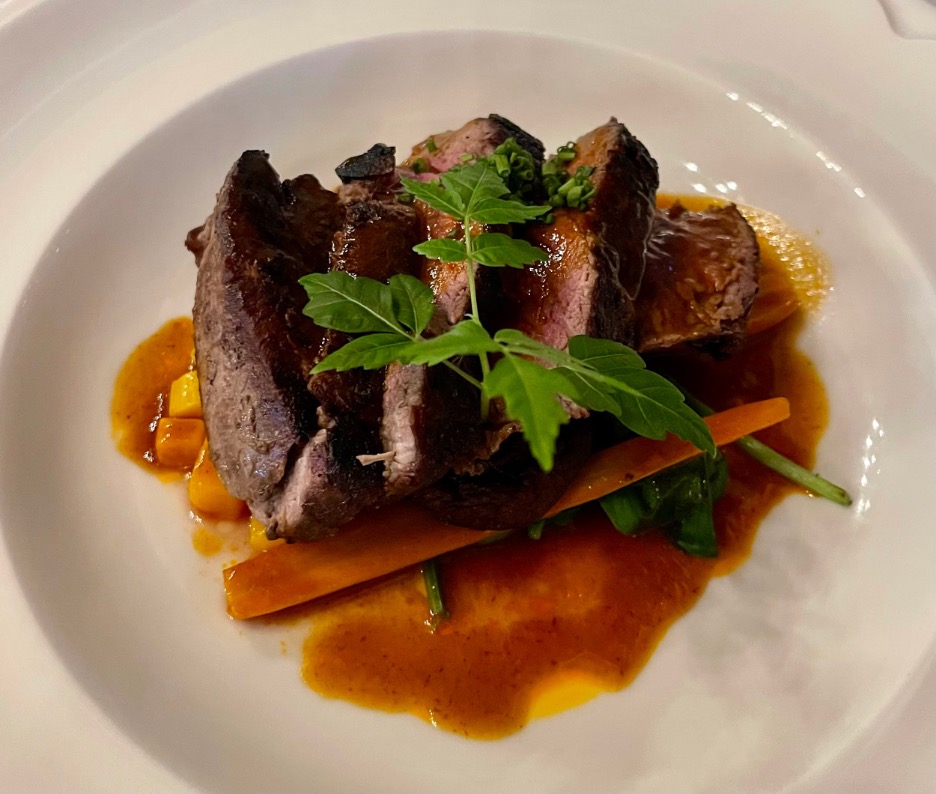 Let's Talk Breakfast
Before a hefty day of fishing or any activity for that matter, Woodett's Diner is a wonderful stop that will have you leaving full as a stuffed trout! Their steak and eggs are something to write home about, and their chicken fried steak with gravy is a hearty breakfast! Everything is cooked to order and seasoned perfectly!
Mid-Adventure Snacks and Drinks
When in the Carson Valley, there's no question that you have to visit Genoa! Genoa is packed full of culture, as well as good eats. Stop by Sierra Chef for a coffee, cocoa, or a cannoli that'll keep you coming back for more. Their cannolis are fresh and tasty. After grabbing a cannoli, take a short walk down to Genoa Bar and Saloon, the oldest bar in Nevada, and a bar that has welcomed musicians like Willie Nelson, Charlie Daniels, Merle Haggard, Waylon Jennings, Johnny Cash, and John Denver. There have also been movies that have been shot there, too. Talk about a slice and a half of history! Here you can find the coolest stickers and the best margarita in town.
Carson Valley is a foodie's dream vacation. Go, see, do, eat, drink… and well, enjoy!
Want to learn more? Check out Carson Valley's website today.