Hi, I'm Allie Butler! I was born and raised in a very small town in western Kentucky. I've been tagging along hunting with my dad since I was three. He would throw me on his shoulders and we would check trap lines. My passion for the outdoors grew from there. I killed my first Boone and Crockett buck in 2015 and that really kicked off my career in marketing for the outdoor industry. During my free time, I enjoy fishing, horseback riding, playing cards with good friends, and of course hunting!
This female hunter feature is for Allie Butler. Here we go!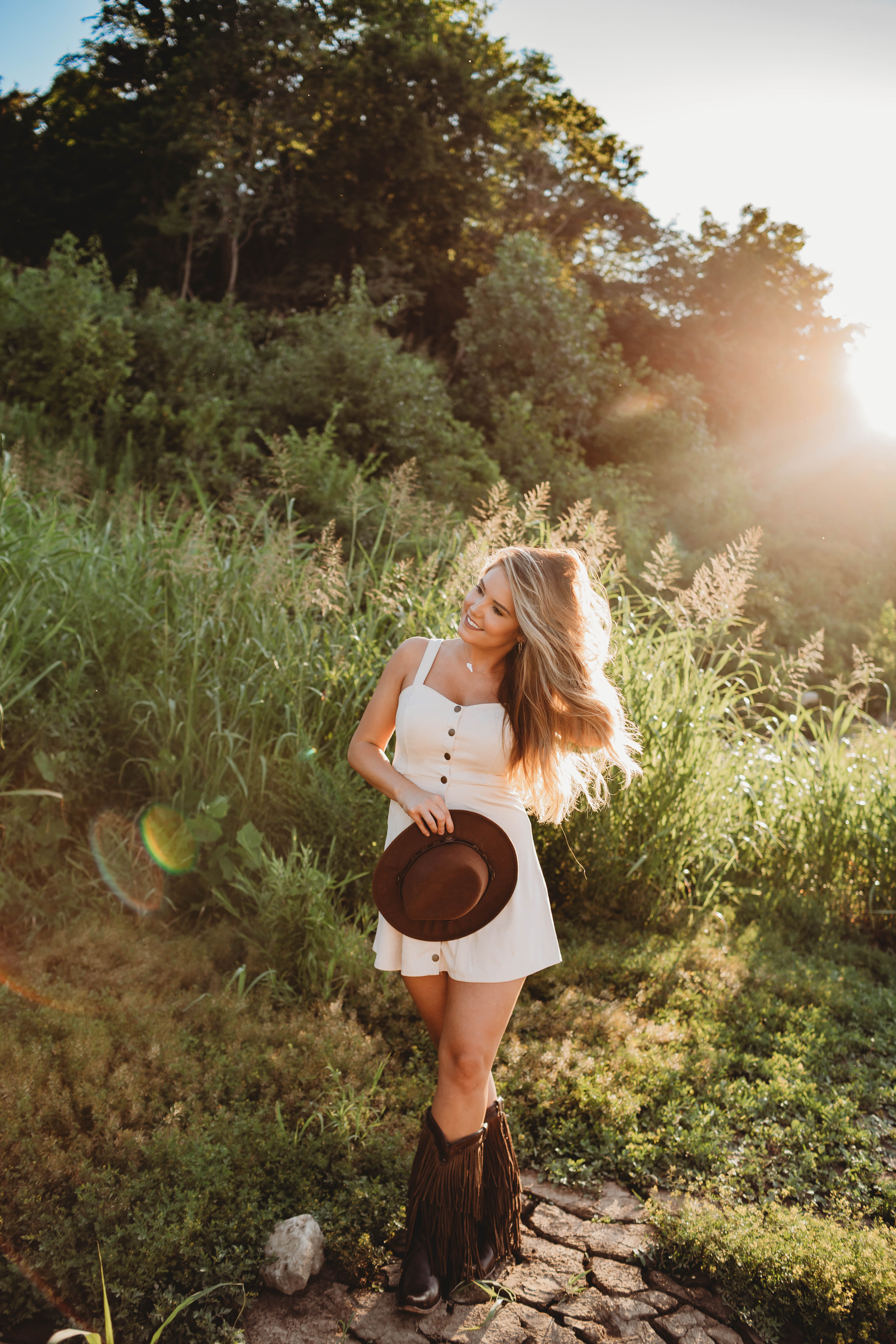 Why do you hunt?
When my parents divorced I was a baby, so when I stayed with my dad on the weekends and some during the week. He took me with him and luckily I grew up loving the outdoors and hunting!
When was your first hunting memory?
I was three years old checking trap lines with my dad. I remember my grandma always telling me this story of me coming to her house after we had a skunk in the trap and I said, "We shoot the skunk and run."
What do you love most about hunting?
I love how it can bond people together! I have made so many friends through different group hunts. Some of my very best friends, actually! That just sounds so crazy to me.
What's your most memorable hunting experience?
When I shot my 187-inch whitetail. This was before I got tree stand sponsorships and we had to make our own stands. I remember climbing up the tree limbs (it wasn't the safest) and then sitting on a 2 by 4 board. It's so crazy how comfortable a Primals stand is after sitting on that.
My dad's phone was dead, but he was hunting close enough where he could hear my shot. He came to my stand right at dark and I told him I had shot a pretty nice one. At this time I had no idea it was the buck we named "Booner." We walked up to see which buck it was and he gave me the biggest hug I think I've ever gotten to this day. We cried together with so much excitement. I still can't believe that hunt happened. I'm still on a high from it, to be honest!
Do you have a favorite wild game recipe?
I actually love to cook if I have time. I love making venison meatballs and chili! I have thought about making a wild game cookbook one of these days, so stay tuned for that!
Do you have a dream hunting excursion?
My dream hunt would be to take my dad to Alaska to hunt moose! He's never been on a hunt with me other than at home.
What would you say to other women who haven't tried hunting yet?
I encourage everyone to give it a try. It's definitely not for everyone, but you never know until you try!
Learn more about Allie Butler!
Follow Allie on Facebook.
Follow Allie on Instagram.
Follow Allie on YouTube.
Follow Allie on TikTok.
Read more of our Female Hunter Features here!
This post may contain affiliate links. Miss Pursuit may earn a small commission for our endorsement, recommendation, testimonial, and/or link to any products or services from this website. Your purchase helps support our work in bringing you real information about hunting and the outdoors.