Hi, I'm Reggie Horel! I'm a wildland firefighter on a helicopter in Montana and an avid hunter. I co-run a guide service company on the bay of Greenbay, Wisconsin, on Lake Michigan for Musky, Walleye, and Smallmouth bass. I guided waterfowl in North Dakota for seven years and was an ice fishing guide for two years. I'm laid off all fall, but in the winter, you can find me in a field, in a tree, or on the tracks of game. From big game to waterfowl, the pure excitement of being out in the beautiful outdoors is much more rewarding than taking the prize.
This female hunter feature is for Reggie Horel. Here we go!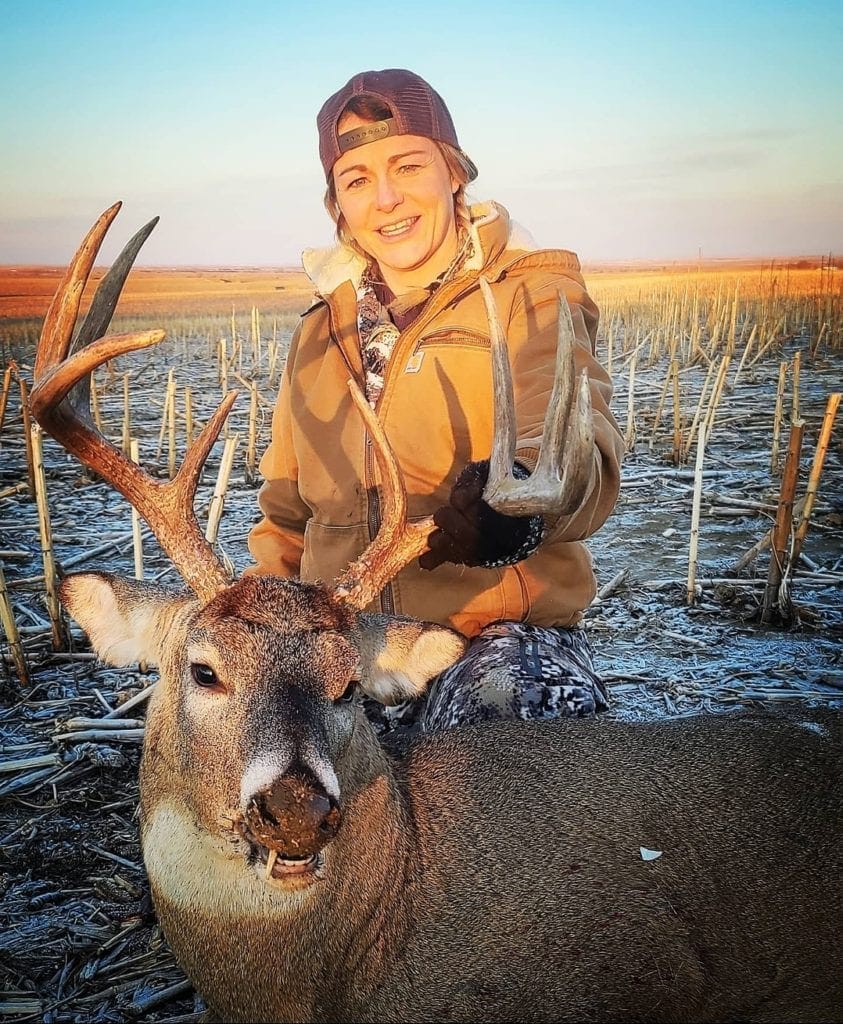 Why do you hunt and spend time outdoors?
Man, this is a tough one! I've worked 13 years fighting wildland fire. I almost think that doing what I do for work is so incredibly rewarding. I've been and seen so many things that most people never get to experience–from a HELICOPTER. The wilderness and wildlife are some of the most amazing views I've seen at work.
When was your first hunting experience and how old were you?
My dad took me to South Dakota when I was 10 to shoot prairie dogs. It was my first traveling hunt. I was so excited I didn't sleep for a week. But the 14-hour drive was the worst.
What do you love most about hunting?
Being outdoors. Simply being out there. It's not about the kill for me. It's about the experience and memories. Being one with whatever surroundings you're in.
What is your most memorable hunting experience?
I have so many. It's a toss-up from shooting my first elk, or flying in a helicopter over the east entrance to Yellowstone at 12,000+ feet and seeing a Grizzly Bear with 4 cubs, huge rams, and elk in the same flight, it was in the most untouched, remote area I've flown. It was absolutely breathtaking.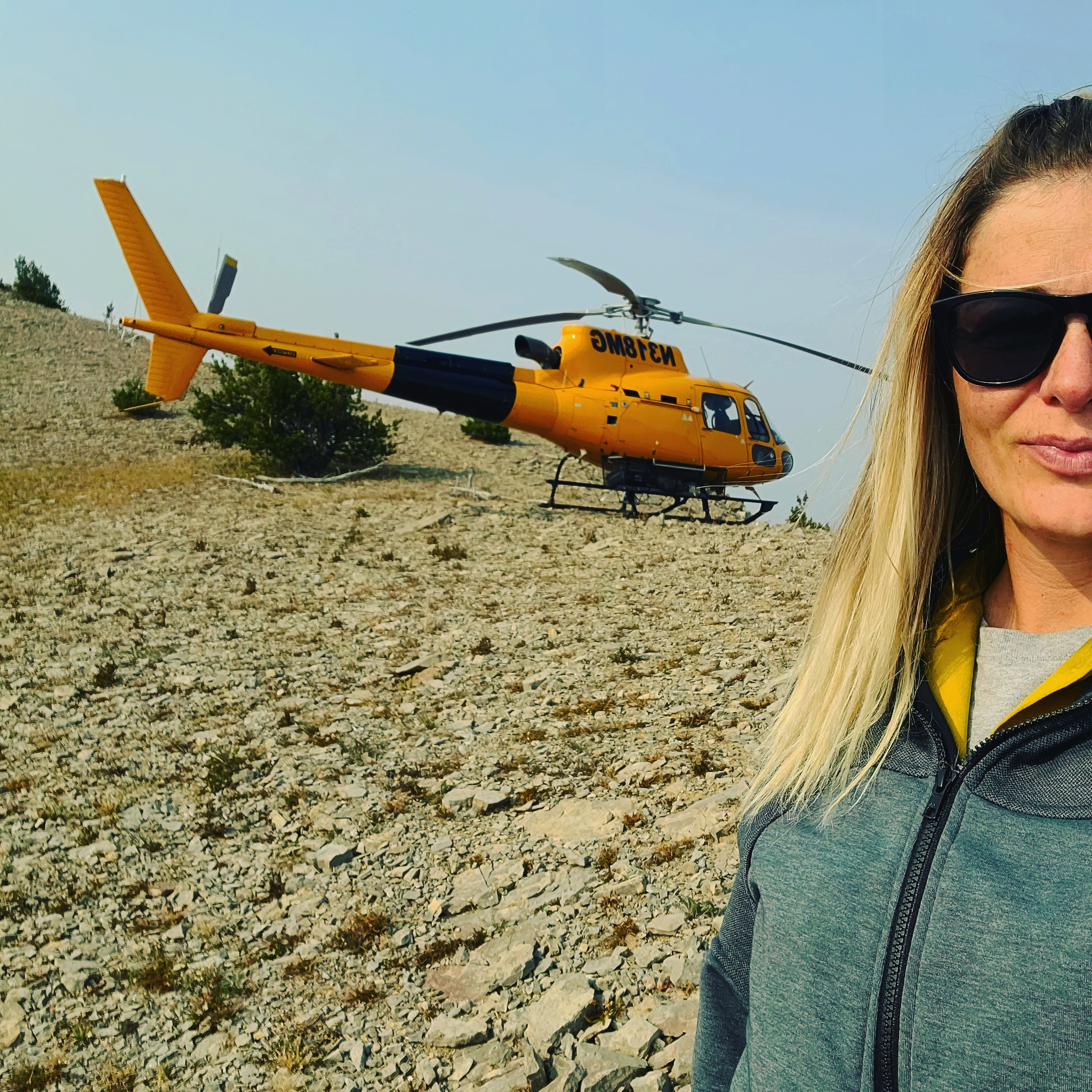 Do you have a favorite wild game recipe?
I do! Surprisingly it's goose or duck!!
Grilled Duck Kabobs
Ingredients:
6-8 goose or duck breasts, cubed
Italian dressing or Lawry's Marinade
Cream cheese, cubed
6-8 jalapeno's, sliced
Bacon
Skewers (soaked in water for 20 minutes)
Directions:
Marinate cubed breasts for 24 hours.
Top cubed breasts with a cube of cream cheese and a slice of jalapeno. Wrap in bacon.
Thread onto skewers and grill over medium heat.
Do you have a dream hunting excursion?
Yes, Ibex in its homeland.
What would you say to other women who haven't tried hunting or spending time in the outdoors yet?
There are so many great female organizations out there. If you're uncomfortable doing it on your own, join one. The support from other females sharing the same passion can be life changing. Just getting out is half the battle.
Learn more ab our Reggie Horel.
Visit KT Guide Service.
Follow Reggie on Facebook.
Follow Reggie on Instagram.
Read more of our female hunter features here!
This post may contain affiliate links. Miss Pursuit may earn a small commission for our endorsement, recommendation, testimonial, and/or link to any products or services from this website. Your purchase helps support our work in bringing you real information about hunting and the outdoors.