I'm Candy Yow! Outdoors is my life, whether ranching, riding, hunting, fishing or just hiking. Being in God's Country is good for the soul. My husband Randy and I are out as much as possible, all back country DIY, public land hunting. We love taking youth, family, and friends out as well. In fact, some of my favorite hunts are helping others achieve their dreams. We had Extreme Desire, a backcountry hunting TV show that aired nationally for 3-4 years (as well as Internationally). Seven years ago, we started Ladies Hunting Camp which has grown like crazy across the country. We bring in top instructors to teach basic and advanced skills to ladies and youth over a 3-4 day period. We have since added some Advanced Camps as well.
This female hunter feature is for Candy Yow. Here we go!
I live and breathe to be outdoors, to see what so many don't, to hear and be a part of God's incredible makeup, and I love even more to share all of this with others.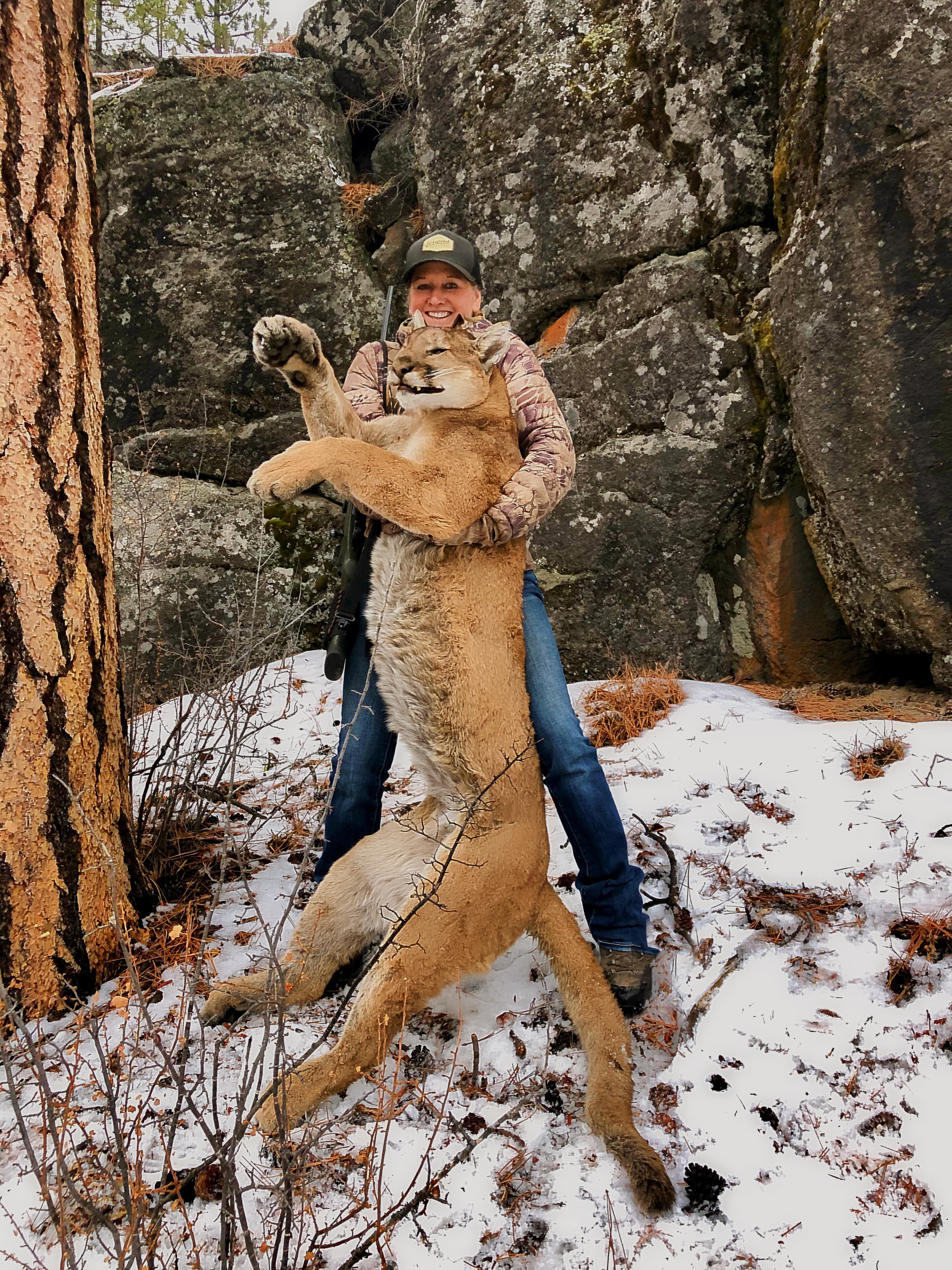 Why do you hunt?
Hunting is in my soul. I am not the best shot on the range and would never claim to be, but put an animal in front of me and I can usually find a way to harvest it. Nothing is better than time in God's Country or providing for your family.
When was your first hunting memory and how old were you?
I have been hunting most of my life.
What do you love most about hunting and spending time outdoors?
It's good for the soul and you not only providing for your family but you are teaching your children and grandchildren to do the same.
What's your most memorable hunting experience?
I would say my sister's bighorn sheep hunt, or my best friend's elk hunt she thought she would never get, or helping a grandchild harvest their first!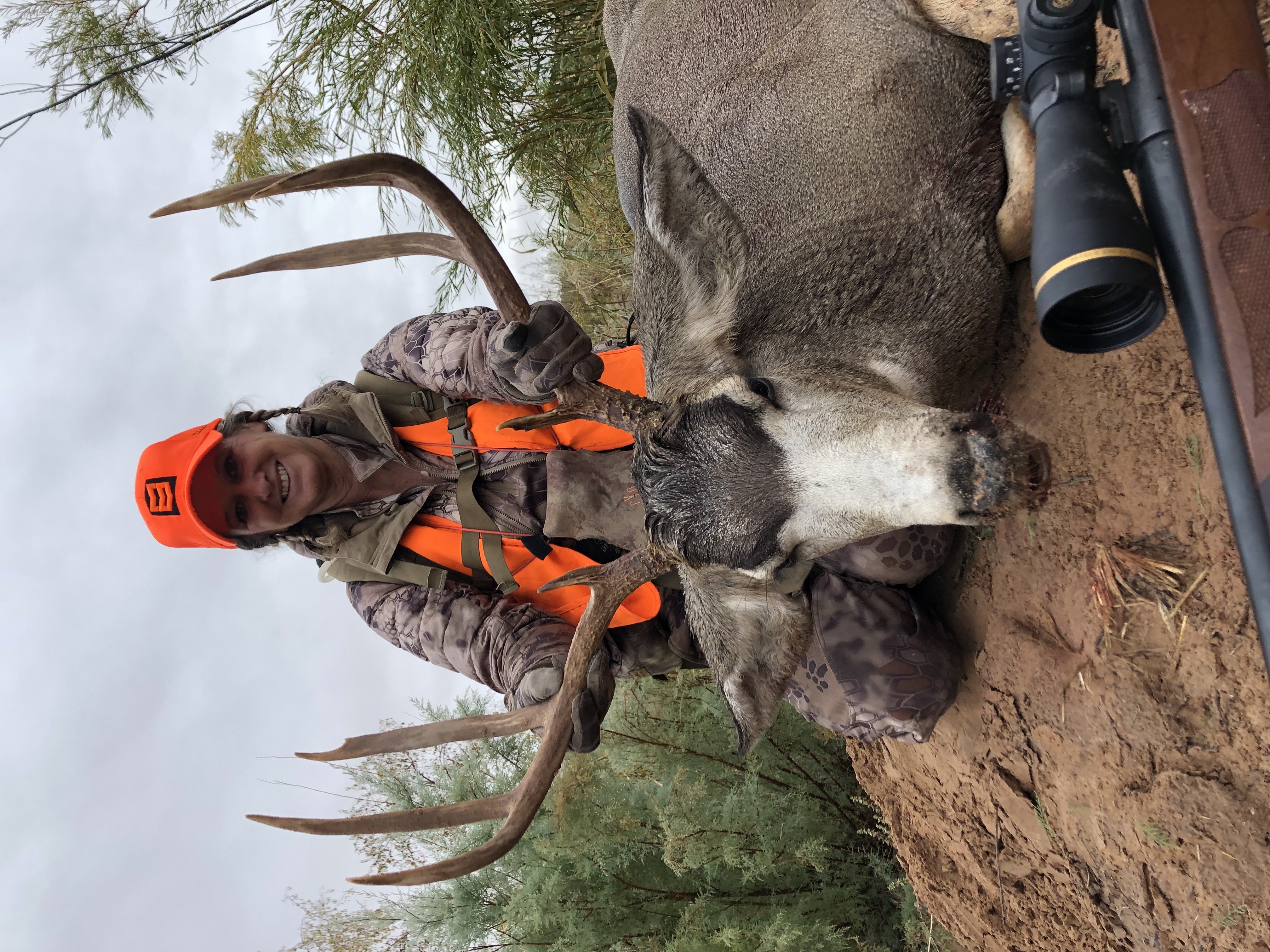 Do you have a favorite wild game recipe?
Elk Backstrap on the Traeger. I have so many favorites!
Do you have a dream hunting excursion?
I would love to draw a bighorn sheep tag or a moose.
What would you say to other women who haven't tried hunting or spending time outdoors yet?
Come along and let me show you! Ladies Hunting Camp has gotten so many women out and hunting or fishing or just enjoying. It helps if women have the support and someone to go along, at least at first.
Learn more about Candy Yow.
Visit Ladies Hunting Camp online.
Follow Ladies Hunting Camp on Facebook.
Follow Candy on Facebook.
Follow Candy on Instagram.
Watch Randy & Candy Yow's Extreme Desire on YouTube.
This post may contain affiliate links. Miss Pursuit may earn a small commission for our endorsement, recommendation, testimonial, and/or link to any products or services from this website. Your purchase helps support our work in bringing you real information about hunting and the outdoors.