Madison Snyder is an avid hunter, who enjoys anything in the mountains!
This Female Hunter Feature is for Madison Snyder. Here we go!
Why do you hunt?
I hunt for a lot of reasons. Number one is that I feel like I am meant to be hunting and in the outdoors. It's something that I have done since I was a little girl and that I took to naturally. I love being in wild places because you experience wild things. I love the process of working for my food and being there from start to finish.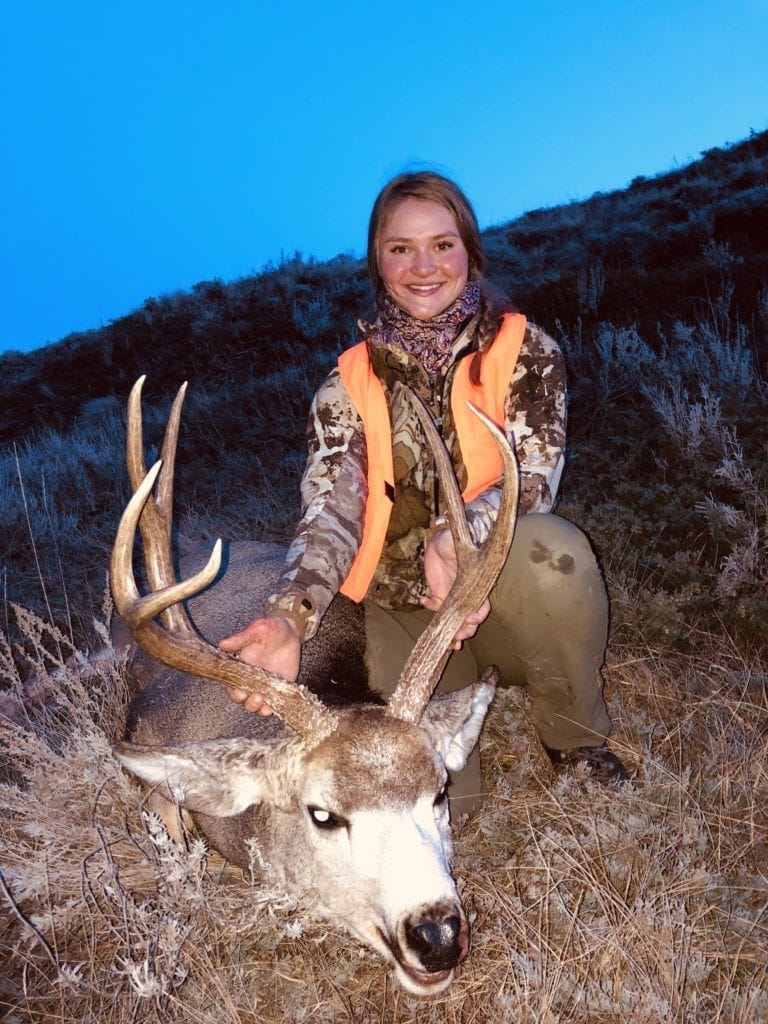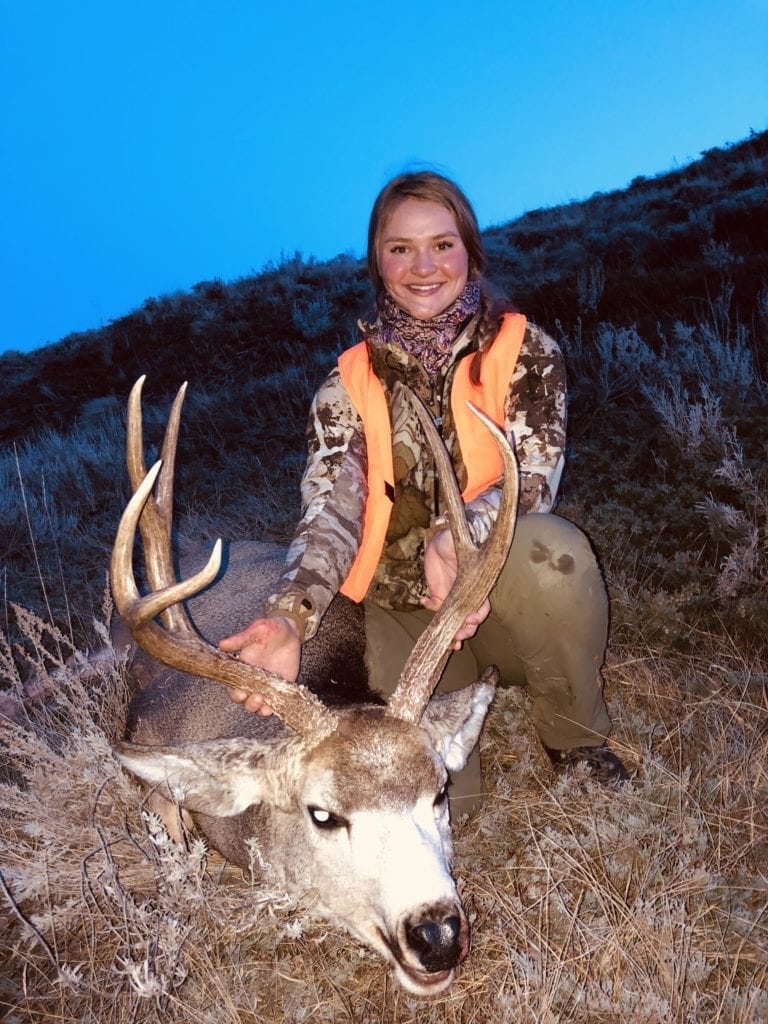 When was your first hunting trip and how old were you?
I have been tagging along on hunts with my dad and grandpa since before I could hunt for myself. The first hunt that I did was a bow hunt in eastern Montana and I harvested a whitetail doe and buck with my bow.
What do you like most about hunting?
The thing I like most about hunting is simply being in the mountains and woods. 
What's your most memorable hunting experience?
The most memorable hunt that I have experienced was my first mature bull elk. It was in an area that I enjoyed and we were up high in the mountains post-holing through 3 feet of snow. We also used horses to pack my bull out which I enjoyed. It was memorable because I worked hard for it. 
Do you have a favorite wild game recipe?
Scottish eggs! Any wild game sausage will work for this and you mix it with any seasoning you want, I sometimes add a box of stuffing mix to the sausage. You hard-boil eggs and wrap the sausage around the egg to make a round ball. Roll the sausage ball in bread crumbs and bake it till it's done. 
Do you have a "dream" hunting excursion?
My dream hunt would be drawing a tag for any of the big three in Montana; moose, sheep, or goat. Something in Alaska would be great also.
What would you say to other women who haven't tried hunting or fishing yet?
Just get out and try it! Find people and resources to help you. Hunting and fishing are something that is so rewarding and good for the soul.