Wicked Edge is a small, family-owned company who appreciates the beauty and efficiency of well-kept tools. They pride themselves on helping fellow craftsmen achieve the sharpest knife they've ever seen with our high-quality knife sharpeners and accessories.
This Female Hunter Feature is for Melissa Blair. Here we go!
I'm a mother to three wonderful kids who are my life. I'm a coffee lover and a momma to two German Shepherds. I grew up as the daughter of a fire chief, who was also a preacher, and spent most of my time on a lake fishing with dad or the whole family. I worked in the sheriff's department right out of high school while I attended a community college and found my love for shooting guns. I later grew a love for hunting which was easy, because I already had a love for the outdoors since I grew up in it. Even though I haven't taken a lot of big game, I still enjoy the peacefulness that comes while being in the woods and hearing and watching the world come alive. I love getting in a gym or doing home workouts so I can stay healthy and fit to be able to pursue the outdoors more every day. I'm passionate about being a part of Wildlife Women because I'm able to share my love for the outdoors and open more opportunities to ladies to be more involved in the outdoors and pass the tradition on to our future generations. Hunting teaches you patience, discipline, ethics, sustainability, appreciation, confidence, perseverance, and hard work.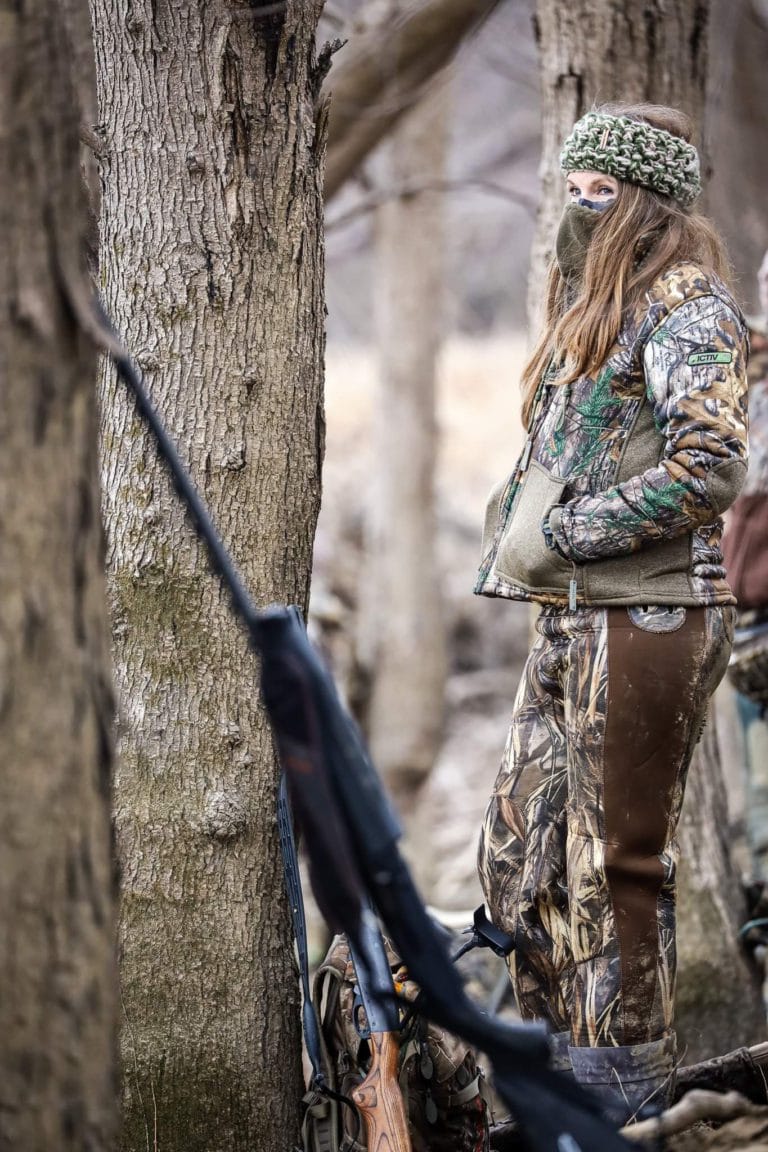 Why do you spend time outdoors?
Whether it's in the woods or on the water, the joy of seeing the sunrise and hearing the world wake up makes my heart smile. Turkey hunting is one of my favorites with waterfowl hunting close behind. Fishing is a passion I grew up with and have so many family memories.
When was your first outdoors memory, and how old were you?
My first outdoor memory would have to be fishing. I grew up on Lake Cumberland thanks to my parents and grandparents. The best memories I have are at age 12. My dad would come in each weekend morning at 5 am and say, "Get ready, Miss!" I'd throw on a pair of sweat pants and a T-shirt, throw my hair into a ponytail and jump in my dad's truck to head out on the lake with my dad or papaw to fish. Watching them both smile and talk and drink coffee from a thermos while trolling the banks of Lake Cumberland is one that will always be the best memories I'll ever have in the outdoors. Today, I have that thermos and I carry it out almost every time I go into the outdoors.
What do you love most about spending time outdoors?
What I love most about my time in the outdoors is making memories. Whether I go with a loved one or just by myself. The smells, colors, and sounds that I'm a part of while being there are enough to make the week ahead a better one.
What's your most memorable hunting experience?
I have so many but the most memorable one is an all ladies hog hunt in Alabama where all 11 of us killed a wild hog with a knife. Being around that many ladies who love the outdoors as much as I do and learning to do such a hunt for the first time was so rewarding. The smiles, laughter, and love around us all were so memorable.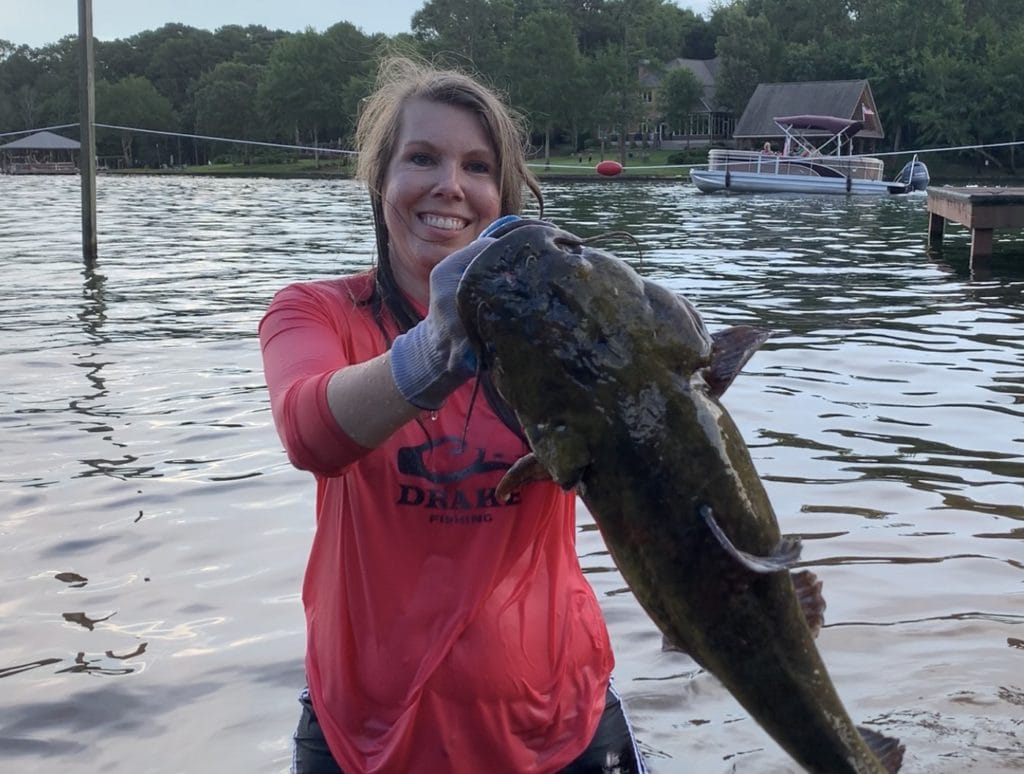 Do you have a favorite wild game recipe?
My most favorite wild game is deer heart. Take a deer heart and trim the fat off. I then slice the heart up into bite-size pieces. (Like stir fry meat). Slice an onion and pepper to add to your pan. Turn your pan on medium-high heat and add 4 tablespoons of butter. Once melted add deer heart and half a cup of Dale's seasoning sauce. Once the meat has started to brown add onion and pepper slices. Cook until the onions are translucent and deer meat is done. Enjoy!
Do you have a dream hunting excursion?
I have a lot I'd love to do but one of the things on top of my list is a mule deer hunt out west anywhere.
What would you say to other women who haven't tried spending time outdoors yet?
If you've never spent any time in the outdoors you are missing out. The outdoors is a place to find yourself or to see what a beautiful world we live in. You don't need to spend a lot of money or have the fanciest or best gear. All it takes is going out and finding peace in the beauty that surrounds you. Why not enjoy the outdoors when it is all around you?
Follow Melissa on Facebook…
Follow Melissa on Instagram…
Follow Melissa on Twitter…