This Female Hunter Feature is for Ricca Retzloff. Here we go!
Hey y'all, my name is Ricca Retzloff. I was born and raised on a small dairy farm in Midwest Wisconsin. I was raised in the outdoors. Doing anything from working on the farm, hunting, and fishing. We did a lot as a family growing up and I think that's what drives me to get youth and women involved in the outdoors. I find comfort in the outdoors and it's where my heart is.
A lot of my inspiration comes from my mom. Growing up my mom was the only girl in a group of more than 20 hunters who would get together every year. When I was old enough she let me follow along with her and showed me it was okay to be a woman in a male-dominated sport.
As an adult, I have continued my love for the outdoors by hunting, fishing, hiking, and outdoor photography. I love catching moments with my camera and creating a story with it.
As I get older, I see the importance of getting the youth involved as well as women in outdoor sports. I have joined groups such as Women's Pheasants Forever and a DSG fishing team, which is a line focused on all women and youth. My goal is to inspire more women and youth to love the outdoors by sharing my stories, volunteering, putting events together, and sharing my photos. Not only showing the highlights, but showing the struggle as well.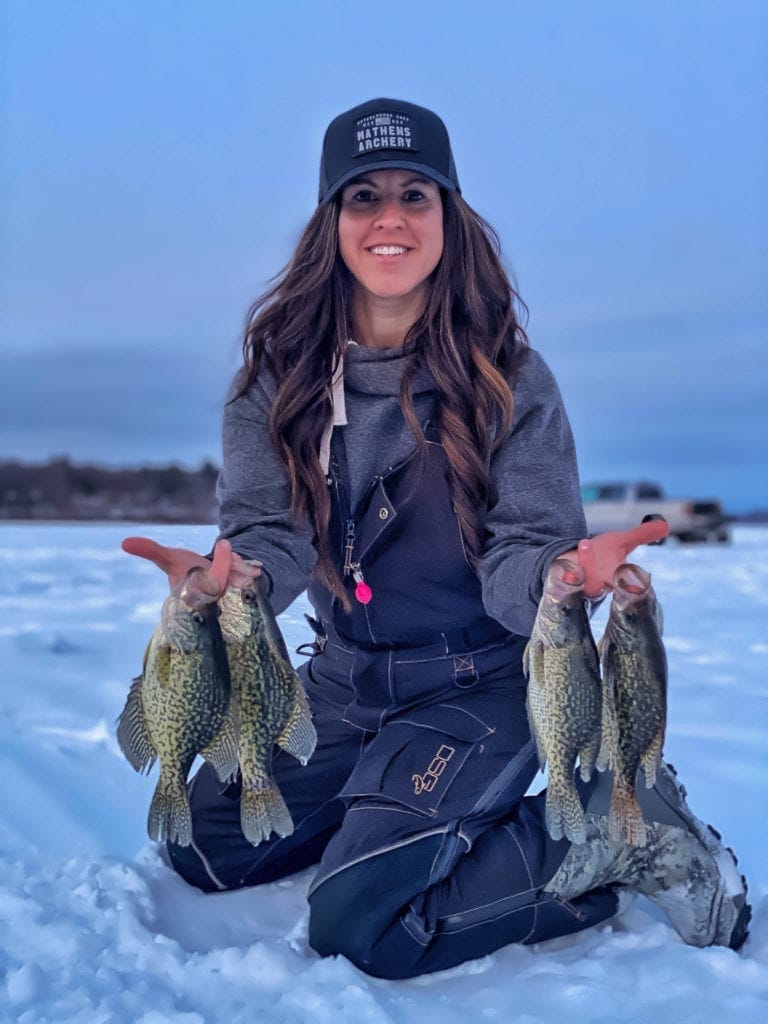 Why do you spend time outdoors?
I spend time in the outdoors because that's where I feel the most comfortable. I get enjoyment from creating wildlife habitats, making food plots, cleaning the land up and lakes up, and watching things come full circle.
When was your first outdoors memory, and how old were you?
First outdoor memory would be hunting and fishing with my grandpa and how proud he was of me being a girl in the outdoors.
What do you love most about spending time outdoors?
I have a lot I love in the outdoors, but the top three would be the following:
Being able to create a lifetime of memories and stories with people I love.
Being able to experience moments in nature with animals that I otherwise wouldn't.
Knowing where my food comes from.
What's your most memorable hunting experience?
For the last couple of years, I have tagged along with some youth hunts for Turkey. It has been incredible to see the kids' faces light up after a successful hunt and know they are hooked.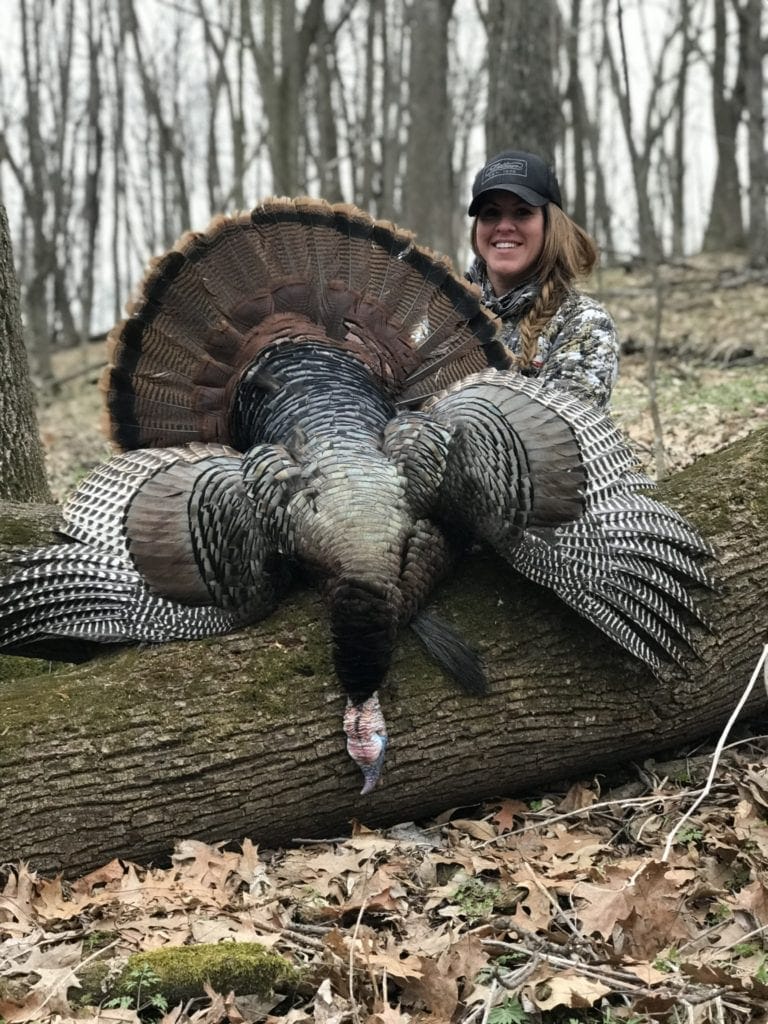 Do you have a favorite wild game recipe?
I have a lot of things that I enjoy. My favorite is probably a nice marinated elk tenderloin cooked slow on the grill.
Do you have a dream hunting excursion?
Honestly, I have never experienced elk hunting myself and would love to go after an elk with my bow.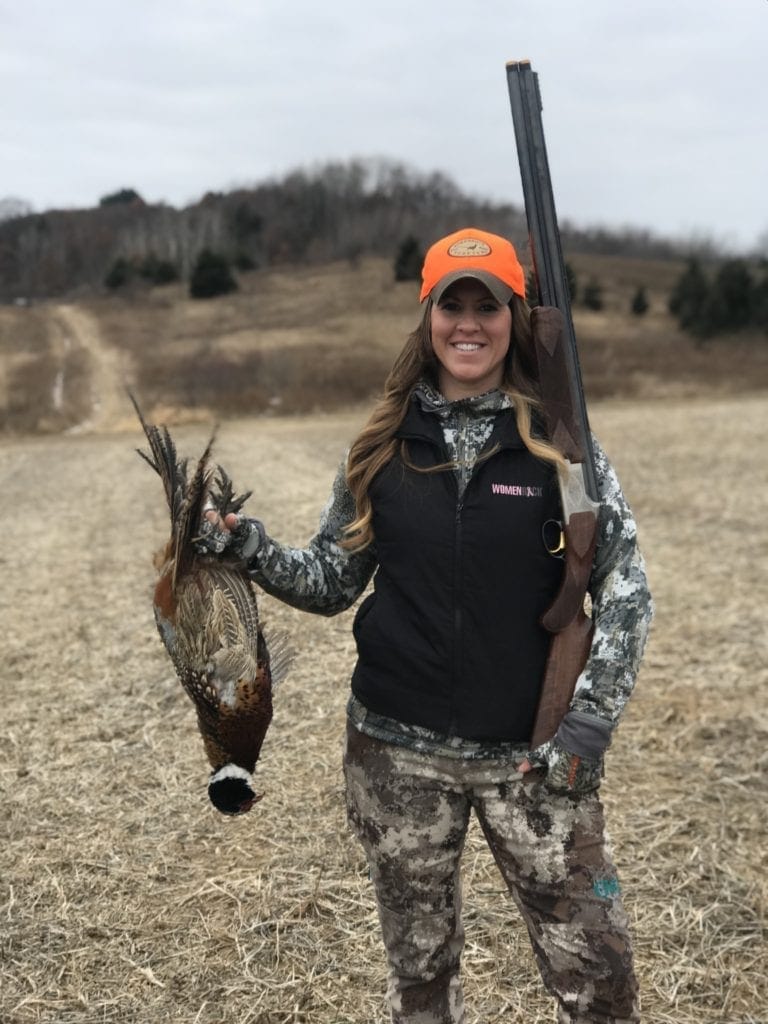 What would you say to other women who haven't tried hunting or spending time outdoors yet?
I would encourage them and offer direction. Make sure they are comfortable. There are many groups that put events together for beginners. By joining one of those events, not only do you learn something, you make lifelong friends.
Follow Ricca on Facebook…
Follow Ricca on Instagram…
This post may contain affiliate links. Miss Pursuit may earn a small commission for our endorsement, recommendation, testimonial, and/or link to any products or services from this website. Your purchase helps support our work in bringing you real information about hunting and the outdoors.