This summer I sent my eight and ten-year-olds to sleep away camp for a week. Why is this a big deal? Well, because I am THAT mom. The mom who is the Vice President of the PTA in order to get top-secret intel on their lives. The mom who doesn't let them go to a new friend's house alone because people are crazy. Yet, my kids love being outside and I wanted them to develop their own relationships with it. I sucked it up, buttercup, and sent them away. Read on to find out if sleep away camp blew up in my face or was a complete success.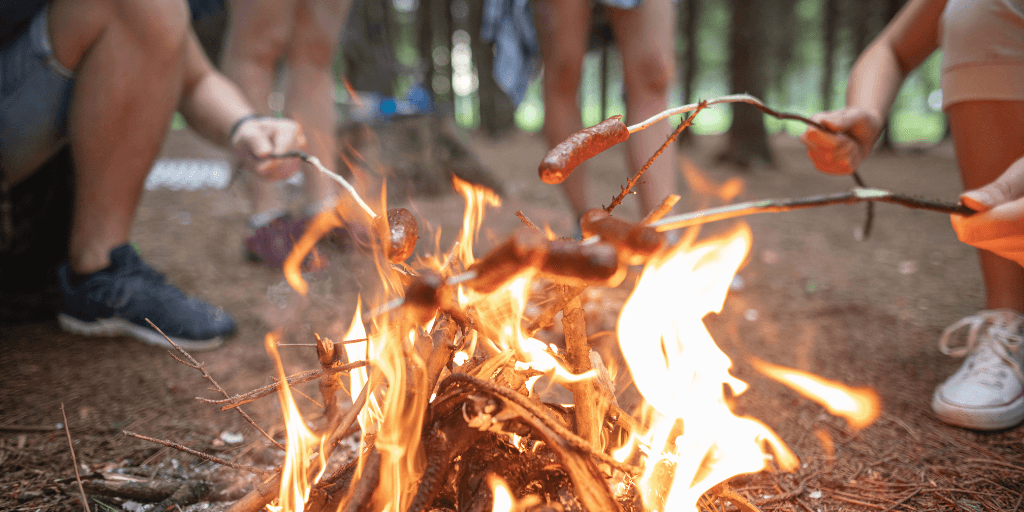 I sent my kids to sleep away camp…and survived.
Spoiler alert: both my kids absolutely ADORED summer camp. They loved it to the point that they both plan to become camp counselors (in another decade) and asked to go back for two weeks next year. When I broke the news to them they were going to camp, they had their own reservations. I had to put on the tough mama smile and convince them they could do it. They initially refused not because they would miss their mom but because there was no YouTube at camp.
First and foremost, my kids loved…the food! Sometimes they were even allowed to eat dessert before dinner (because you don't want to get full, duh). They loved making new friends and the non-stop activities. Once they got home from sleep-away camp, I heard how they only had five minutes for showers, had to share communal bathrooms, and were sprayed down with a hose after the mud run. I was also "lucky" enough to listen to all of the camp songs (over and over) during our family road trip.
Sleep away camp allowed for so much incredible growth for each of my kids. Taking direction from new adults, in a new environment, with new routines, and new friends is really scary. However, everyone at camp made them feel comfortable. They were able to see young adults that they could emulate who weren't Tik Tok influencers. They were able to anchor down into nature, developing their own ideas and hobbies separate from what we do as a family. They learned lifelong skills in understanding and appreciating wildlife.
I thought sending my kids to overnight camp would kill me and it didn't. Absence truly makes the heart grow fonder. My only mode of communication was via letter. I couldn't be more grateful or pleasantly surprised at the whole experience. If you are in Florida, look up Ocala Outdoor Adventure Camp or head over to the Florida Youth Conservation Centers network to scope out one of their sister camps. Do your kiddos a favor and let them explore the outdoors independently.
Have you ever sent your kids to sleep away camp?
This post may contain affiliate links. Miss Pursuit may earn a small commission for our endorsement, recommendation, testimonial, and/or link to any products or services from this website. Your purchase helps support our work in bringing you real information about hunting and the outdoors.