Georgia Pellegrini is a modern-day pioneer with "Superwoman Skills." She empowers audiences to step outside of their comfort zones and discover inner bravery and resourcefulness. Her critically acclaimed books include Food Heroes, Girl Hunter, and most recently, Modern Pioneering, a cookbook for homestead cuisine and living off the land. Called "an empowerment guru" by The New York Times, Pellegrini is a phenomenally gifted speaker, and her women's Adventure Getaways attract audiences from as far as South Korea. She hosted "Wild Food" on Discovery Networks, and is currently fundraising to distribute a new public television show called "Modern Pioneering."
This female hunter feature is for Georgia Pellegrini. Here we go!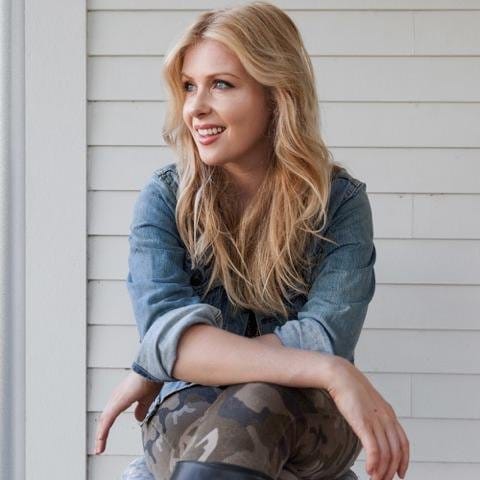 Why do you hunt, cook, and spend time outdoors?
Being outdoors is when I feel most at ease and most grounded. Modern life conceals our need for diverse, wild nature but it does not alter that need. It's why we produced our show "Modern Pioneering." To teach people how to get back to the land even when they don't have a lot of land around them. It's the most important thing we can do as humans.
When was your first fishing trip?
I used to fish for trout with my dad on the creek behind our house. I have vivid memories of pushing a fat worm onto a hook and the glee of feeling that trout pull on my line.
What do you like most about spending time outdoors?
I believe practicing what I call 'manual literacy' is the most important thing we can do as human beings. We rest with our hands through the active use of our hands. All of these things — hunting, fishing, cooking, being in nature — are what make us better stewards of the land around us, better humans on this earth, and better to one another.
What's your most memorable hunting outdoors experience?
There are so many! I love my women's Adventure Getaways because I get to meet women from around the world and see like-minded outdoor enthusiasts come together, cheer each other on, and learn from each other.
Do you have a favorite wild game recipe?
My book "Girl Hunter" has over 100 recipes for wild game. My other two books have lots of additional sustainable recipes. I also regularly post wild game recipes on my website GeorgiaPellegrini.com. It's hard to pick just one, but wild boar and axis venison are at the top of my ingredient list.
Do you have a "dream" fishing or outdoor excursion?
I haven't made it to Alaska yet, I'd love to go salmon fishing there and experience that level of raw nature.
What would you say to other women who haven't tried hunting or spending time outdoors yet?
I'd encourage them to come on one of my Adventure Getaways.  I've had so many women who have never hunted join us and they have made lifelong friends as well as become hooked on the outdoors. I think it's important for women to learn from other women, especially when it comes to outdoor activities. Introducing women to the outdoors in a way that is accessible and unforgettable has been one of the best parts of my career for the last 10 years.
Follow Georgia Pellegrini!
Visit Georgia Pellegrini's Website.
This post may contain affiliate links. Miss Pursuit may earn a small commission for our endorsement, recommendation, testimonial, and/or link to any products or services from this website. Your purchase helps support our work in bringing you real information about hunting and the outdoors.