This female hunter feature is for Tarra Stoddard. Here we go!
Tarra Stoddard was raised on a hog farm in Dearing, GA. Her love for the outdoors was instilled by living a country lifestyle. Her grandmother started taking her fishing before she could even hold a rod. She is an NRA instructor and her favorite pastime is shooting and hunting. For over a decade she has written 2A industry product reviews and outdoor articles. Currently, she volunteers as the Managing Director for ReelCamo Girl. Her focus is on mentoring as many women as she can to find their passion for the outdoors.
Why do you hunt?
Being outdoors hunting makes the sunrise in my soul. Have you ever watched the sunrise? Sitting outside in complete darkness and silence before the sun rises is incredible. The colors softly fade into view from darkness are astonishing. Birds start with soft chirps in sweet tones of harmony. The smell of the clean and crisp earthy air fills your lungs as you breathe in. Then you hear the chatter and see the rustling of squirrels. Pure peace with nature's entertainment is what I receive each time I hunt.
What's your most memorable hunting experience?
It was a 2018 solo whitetail hunt. I have a property I manage the whitetail on and I am the only person allowed to hunt it. A herd of deer stopped in front and around my stand twice on this day and I managed to direct the buck I was hunting to a particular spot broadside at 30 yards from my tree stand.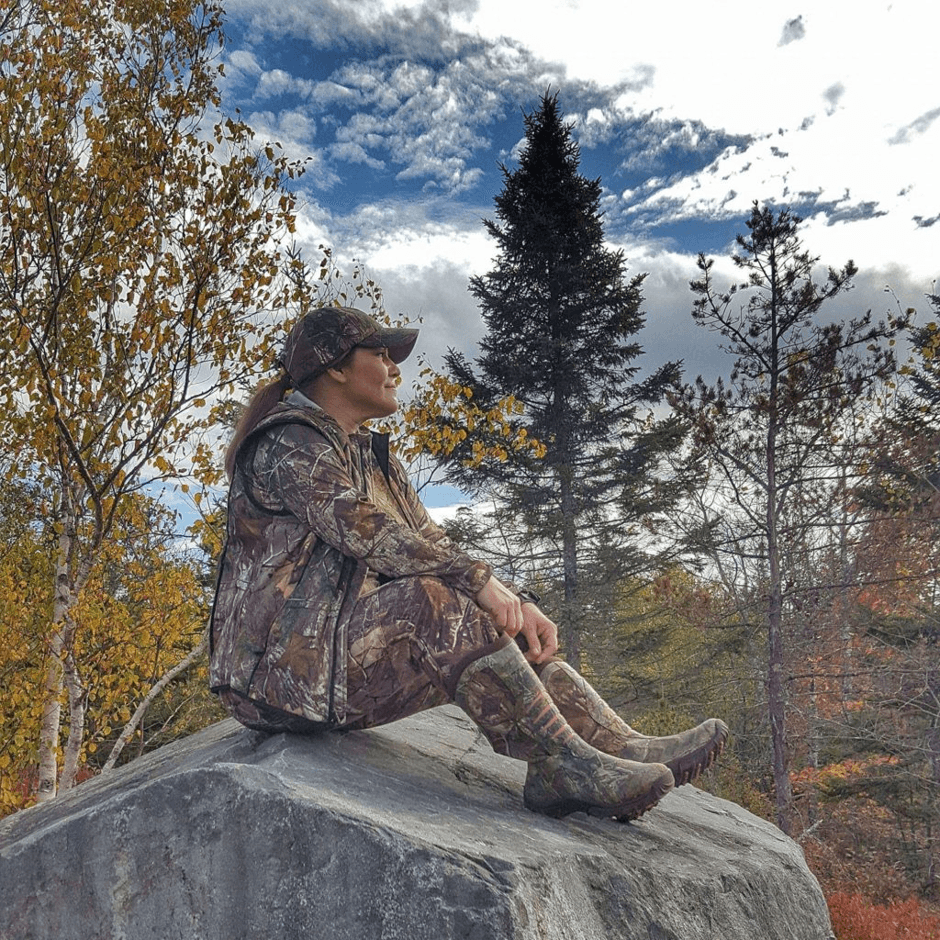 What would you say to other women who haven't tried hunting yet?
Try new things more than once for the experience, especially if they appreciate nature or the outdoors. Try each sport with someone you already have a good time with. If you are interested in starting to hunt or fish, find a mentor. A great place to start is with ReelCamo Girl. They have a private women's outdoor community group on Facebook called "ReelCamo Girl Outdoor Community." You can connect with other women online and in your state there. The group is a safe place to learn, grow and share. Luckily, we are blessed to have multiple women's outdoor groups to learn in this day and age. Get out and #earnyourwild.
This post may contain affiliate links. Miss Pursuit may earn a small commission for our endorsement, recommendation, testimonial, and/or link to any products or services from this website. Your purchase helps support our work in bringing you real information about hunting and the outdoors.