When you think of the Outer Banks of North Carolina, pogues and kooks may come to mind. But there is so much more to explore in this beautiful location. As a local, here are some outdoor activities that an outdoorsy woman can enjoy during a visit to the Outer Banks in North Carolina.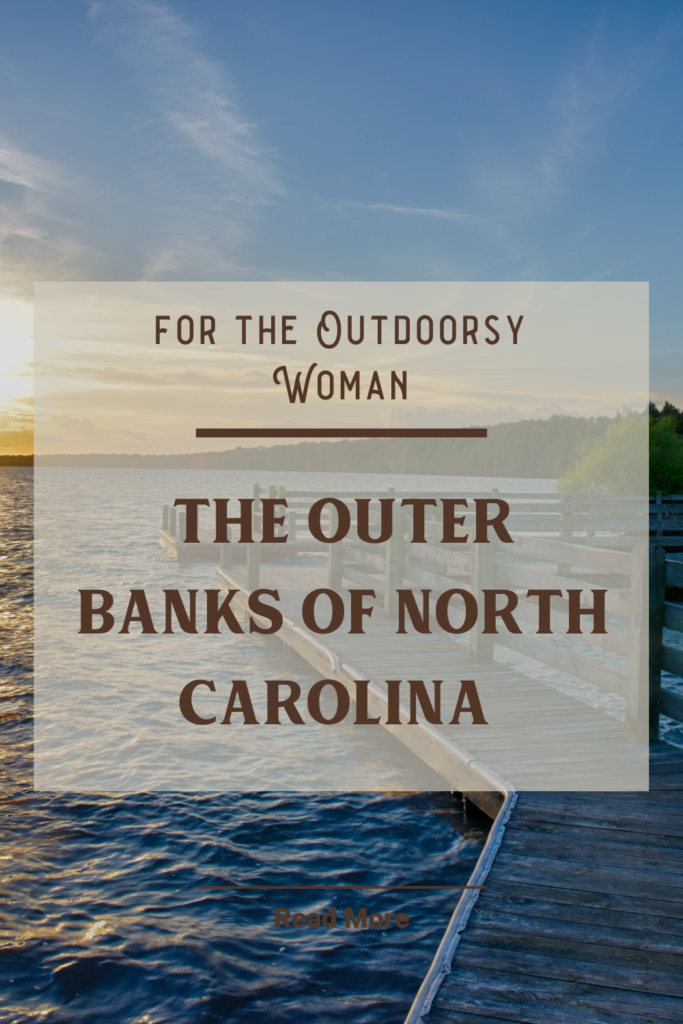 Things to do in the Outer Banks:
Stay in Roanoke Island
With many towns to choose from, the 20+ miles of sandy beach offers a range of options. The further south you go, the more secluded it becomes. Roanoke Island, a small fishing village that revolves around boat building and local shops, is the perfect place to settle down. Opt for an Airbnb or any of the local bed and breakfasts on the island to make the most of your stay.
Book a Fishing Charter
One of the first activities I would consider is booking a fishing charter at the Oregon Inlet Fishing Center. With a variety of options – from nearshore and inshore to offshore excursions – you don't even need a license! The captain and mate will ensure that you have a great time. And, with a bit of luck, you may even land the catch of a lifetime! Catch speckled trout in the Pamlico/Croatan sounds or a big Red Drum right in the inlet. If you're heading out further, May and June are the ideal months for Yellowfin Tuna in the Gulf Stream. If you're up for a challenge, August and September are prime times for catching big Blue Marlin, White Marlin, and Sailfish!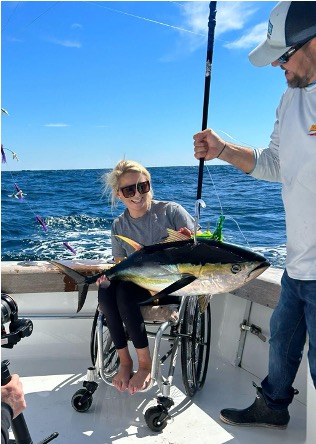 Time it Right with the Oregon Inlet
If you time it right, you can have the best of both worlds at Oregon Inlet – duck hunting and fishing. At Oregon Inlet, the cat shoal is the perfect location for open-water duck hunting. You'll also have the opportunity to catch a variety of species such as Bluebills, Buffleheads, Redheads, Widgeon, Pintail, and Sea Ducks. Many boat captains at Oregon Inlet also offer duck hunting services. Check out the hunting dates in North Carolina and contact some captains/guides to get you started!
Hunt Black Bear
North Carolina is renowned for its black bear population, and the Eastern region is no exception. Right in the heart of it is the Outer Banks, where Dare to Hyde Outfitters is located just an hour west. Here, in Hyde County, you'll find acres of land that are home to black bears weighing over 500 pounds – a rare and exciting trophy opportunity. Black bears have a special place in North Carolina's cultural and environmental history and are highly valued in the state. With sprawling forests and wetlands, Eastern North Carolina offers some of the best bear hunting grounds in the region.
Try Alligator River National Wildlife Refuge
If you're a nature lover, Alligator River National Wildlife Refuge is a must-visit destination. This vast 150,000-acre sanctuary is home to an abundance of wildlife, including deer, bears, red wolves, coyotes, turkey, alligators, and various bird species. Plus, the refuge is adjacent to a stunning lake. Take a wildlife drive, go fishing on your kayak, or try your hand at hunting whitetail during the season. For more hunting opportunities, head one hour west to Pocosin National Wildlife Refuge. It is also known for its exceptional deer and bear hunting.
Visit Corolla
Just a couple of hours from Manteo is the beautiful town of Corolla. Here you can witness magnificent wild horses running along the beaches. Plan a romantic evening with your partner, pack a pizza, and explore the sandy streets in your 4×4 while enjoying the stunning views. If you're lucky, you might even spot the elusive white-tailed "beach" deer during your adventure.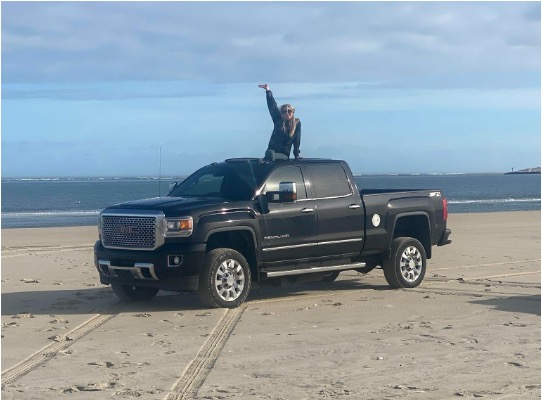 Saddle Up
Speaking of horses, saddle up and gallop towards the adventure of a lifetime! Head south for a few hours to Hatteras, North Carolina where Outer Banks Equine Adventures awaits you. Grab a buddy, hop on a horse, and trot along the most eastern beaches of America. It's a ride you won't forget!
Commonly Asked Questions About The Outer Banks of North Carolina:
What is so special about Outer Banks North Carolina?
The Outer Banks, North Carolina, is renowned for its pristine beaches, rich history, and diverse wildlife. Visitors are captivated by its picturesque landscapes, water sports, and unique Outer Banks culture, making it a perfect destination for nature enthusiasts and history buffs alike.
What city is close to Outer Banks?
The city of Kitty Hawk is one of the notable cities close to the Outer Banks. Situated in Dare County, Kitty Hawk is famous for the Wright Brothers' first powered flight in 1903, making it a significant historical site for aviation enthusiasts and tourists.
How long does it take to drive the entire Outer Banks?
Driving the entire length of the Outer Banks can take approximately 3 to 4 hours. The scenic route offers breathtaking views, so many travelers choose to leisurely explore the area, taking in the natural beauty and attractions along the route.
What is the Outer Banks called in North Carolina?
In North Carolina, the Outer Banks are often referred to simply as "the OBX." This abbreviation is commonly used by locals and visitors alike when talking about this beautiful stretch of barrier islands along the state's coastline.
To me, the most authentic aspects of the Outer Banks of North Carolina are often the simplest ones.
They give the impression that you are at the edge of the world, close to the divine. These are a few of my cherished things that embody this essence.
This post may contain affiliate links. Miss Pursuit may earn a small commission for our endorsement, recommendation, testimonial, and/or link to any products or services from this website. Your purchase helps support our work in bringing you real information about hunting and the outdoors.