The year you have waited for since you held your little bundle of joy has finally arrived; their first hunting season. That could look different for everyone,  whether that's coming along on your back as a baby or as an apprentice at 12. You start planning and figuring out the logistics of bringing a child, or in my case, two kids, along for the ride. That includes making sure you have youth hunting gear.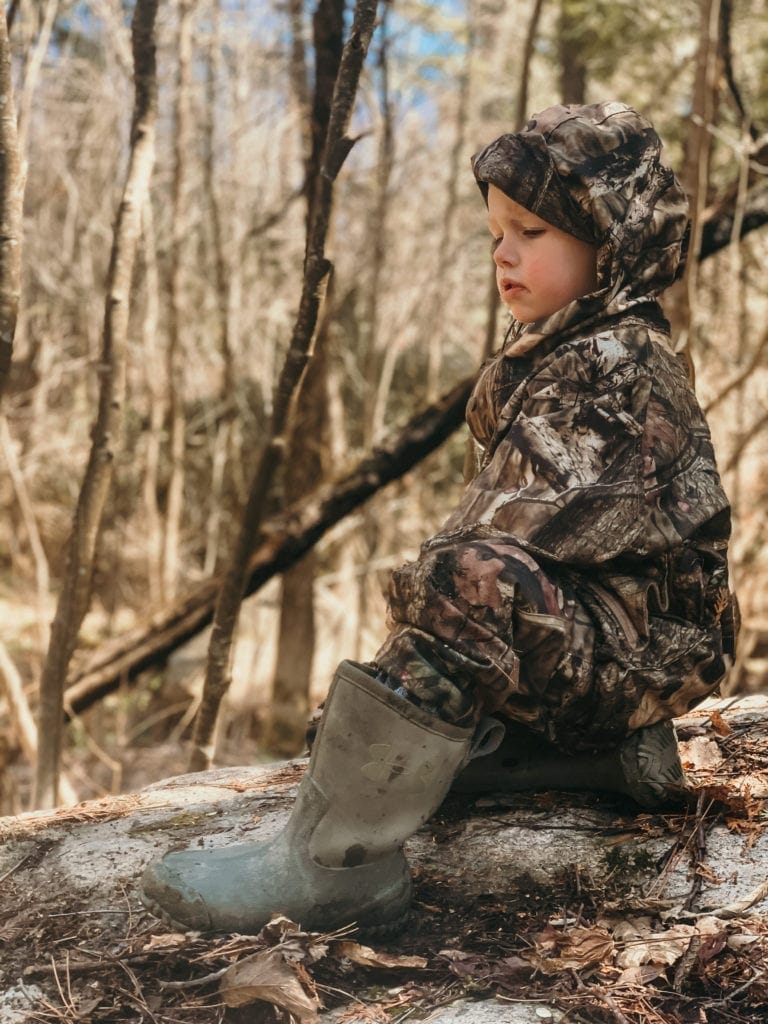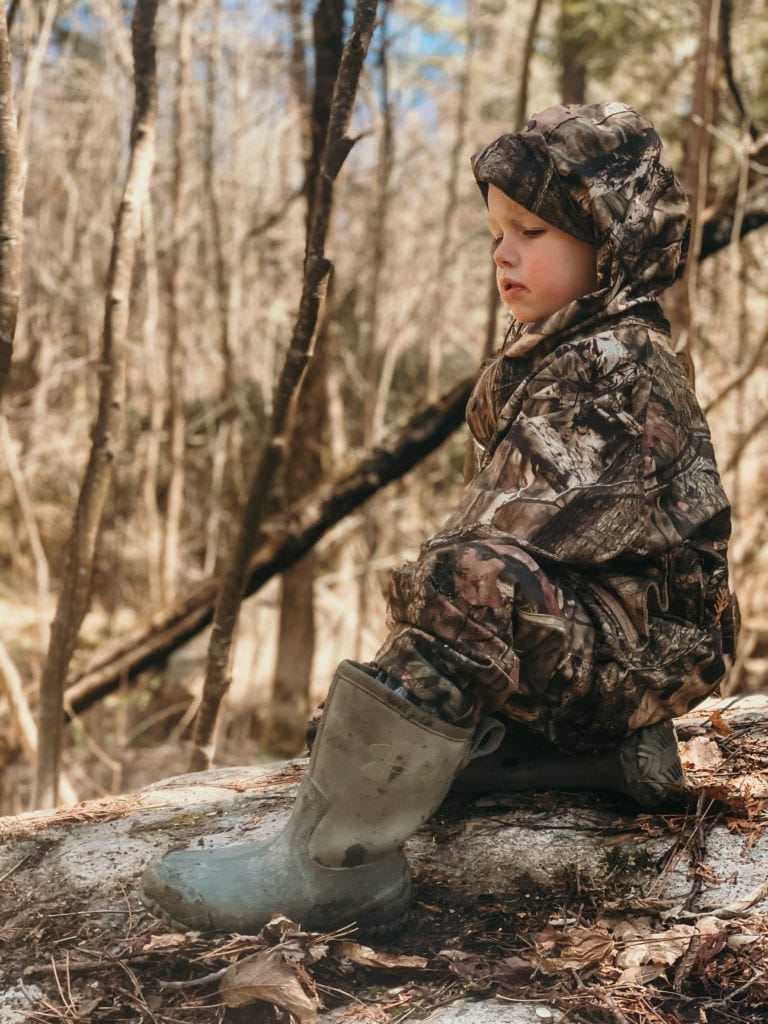 No matter their age, you want to make it as pleasant as possible to leave them with a positive experience. You scout the internet and stores looking for youth-sized hunting clothes and realize they cost almost as much as the gear that you have worn for six years! If you're anything like me, you may have a hard time spending a small fortune on hunting clothes for them to outgrow in a few months. If you're lucky, you may have relatives or friends with camo hand-me-downs but otherwise, what to do?
Finding Youth Hunting Gear
Of course, depending on the hunt, full camouflage may not be necessary. A camo sweater or black shirt might suffice in a blind. I will say though, getting the kids dressed up just like you are will not only excite them, but it will put an extra pep in their step as they wear it proudly. If you're in a stand or require some camo, coming by inexpensive youth gear is no easy feat. Every year I attempt to track down some used clothing but am always left disappointed.
This year, as I was going through my hunting gear, I realized my husband and I had a couple of sets that neither of us has worn in years. Not one to waste anything, I decided to make our old gear "youth-sized." Trust me; I am no seamstress and I most definitely don't know how to follow a pattern, but I do have YouTube and a sewing machine. So after some research,  brainstorming, and terrible sewing, I was able to create clothes custom fit for my kids. The looks on their faces, when I showed them, was worth every second and pinprick of my fingers.
Depending on what clothing you have to start with or what you're intending to make, the skill level required might vary. The benefit of using clothes specifically made for hunting is that they have been tested for durability, mobility, and minimal sound when moving around. This, of course, is beneficial for their inevitable, never-ending movement. Another option would be to take your old clothes to a seamstress or find someone local that sews as a hobby to help you out.
More solutions to get your youth into hunting gear this season:
Make, or have someone make, hunting clothes from your old ones. If you don't have any extra, you could always find inexpensive camo fabric at a fabric store.
Use any earth-toned outdoor clothing you already have and sew simple camo patches onto the legs. I didn't have enough material to make two pairs of camo pants for the kids this year so I used an old pair of my son's black splash pants and sewed extra camo material around the legs from the knees down. They basically just look like she's wearing gaiters. This is better than regular splash pants and reduces the amount of noise made when hiking.
Kids casual camo is easy enough to find, so if you're able to find camo in a size or two larger you could layer with your outdoor layers underneath.
My favorite option is to find second-hand kids camo from thrift stores or buy and sell sites. Unfortunately, I haven't had much luck with this but I always keep an eye out and collect it even if it's a few sizes too big, knowing they will use it eventually
Apart from the abundance of extra snacks you'll need, taking kids along on a hunt doesn't have to cost anything extra. These may only be temporary solutions, or unnecessary if they don't come along often. For us, especially with school out this bear season, the kids will be tagging along most of the year. Hopefully, that got the wheels turning to get your kids out with you this season!
Having them dressed for the occasion really makes them feel a part of something and seeing that light in their eyes and the passion ignited is worth it.
Miss Pursuit is a participant in the Amazon Associates Program. Miss Pursuit may earn a small commission for our endorsement, recommendation, testimonial and/or link to any products or services from this website. Your purchase helps support our work in bringing you real information about hunting and the outdoors.