Have you ever thought about getting into the outdoors but didn't know where to start? 
Are you looking for a mentor or someone to show you the ropes of the outdoors?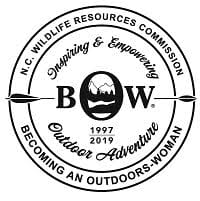 Becoming an Outdoors-Woman (B.O.W.) is an international program in which women age 18 and older learn outdoor skills through hands-on experience.
Many states offer the BOW program for women! In North Carolina, B.O.W. workshops and events are held across the state. We offer a variety of outdoor skills, including hunter safety, target shooting, archery, canoeing, fishing, and more. Whether you are a beginner who wants to improve or want to try your hand at developing new skills, these events are for YOU!
In North Carolina, each year we put together 2 events, one in June and one in August, at the Wake County Wildlife Club in Durham. Together with a team of certified Hunter Safety Instructors, we work hard to provide the most fun-filled day of outdoor activities.
We open our doors a 7:00 a.m. to allow our ladies to register, get comfortable, and introduce themselves to others. The fun begins when we break up into small groups and set stations around the property; rifle range, skeet shooting, pistol range, and archery alley. All groups are allowed as much time as possible for each individual to practice and get comfortable with the new skill.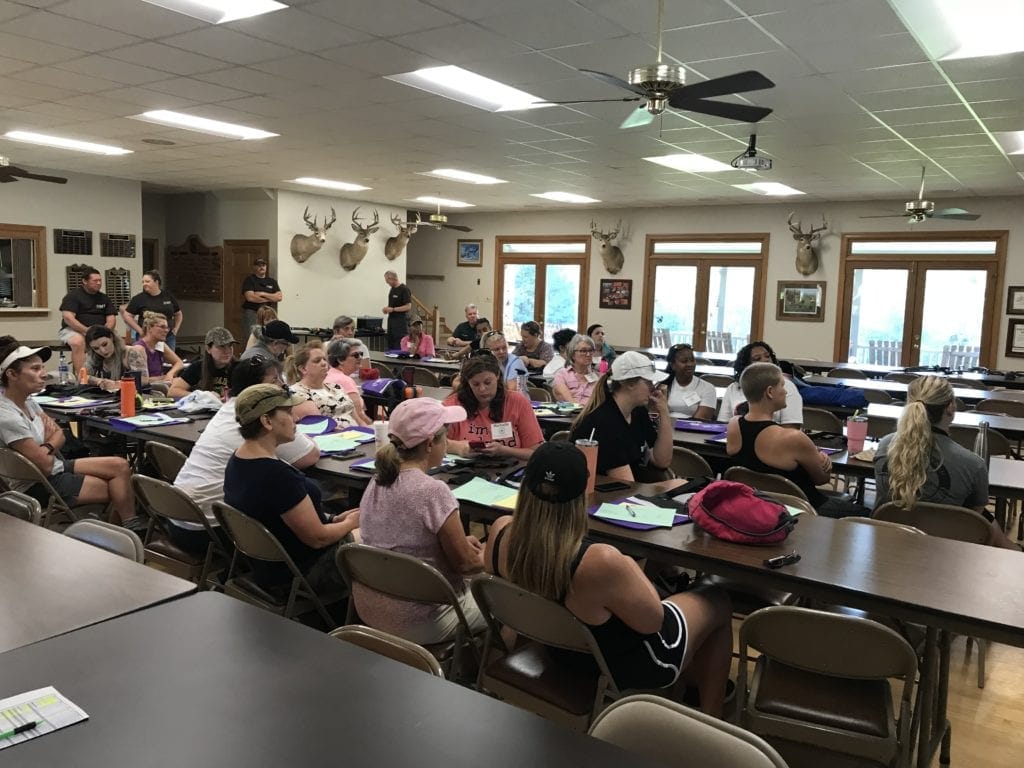 What you'll learn from Becoming an Outdoors-Woman
Ladies not only learn from the instructors but they take notes as they watch others go through trial and error. A comfortable environment makes for easy learning. 

The comradery between groups makes for an awesome time and great memories. The ladies take away a backpack full of knowledge and new skills to allow them to excel in the outdoors and hunting.
If you would like to get involved, you can join the BOW community on Facebook!
Take a step out of your comfort zone and join a workshop in your area. Do not hesitate to ask for help! There is nothing better than sharing with your community. 
This post may contain affiliate links. Miss Pursuit may earn a small commission for our endorsement, recommendation, testimonial, and/or link to any products or services from this website. Your purchase helps support our work in bringing you real information about hunting and the outdoors.