Heading out on a hunting trip? Don't forget to pack this deer hunting gear! Check out our comprehensive gear list to ensure a successful hunt.
Deer hunting can be challenging. BUT, essential hunting gear makes things go a lot more smoothly. We have all had a miserable day out in the field if not many miserable days! Every time I'm having a rough time in the field, I have to sit down and evaluate why it's so bad. Most of the time it's gear that isn't quite right for what I'm doing or the conditions I'm facing. Comfort in the field is always key and can make or break a hunt.
When you are prepping for a hunting trip, there is certain gear you want to last. You don't want to make a mistake selecting gear that will give out on your trip, miles from home, and unable to replace broken gear or worn-out boots.
"Dress me in camo, load me with ammo, and with a little luck, I'll get me a buck."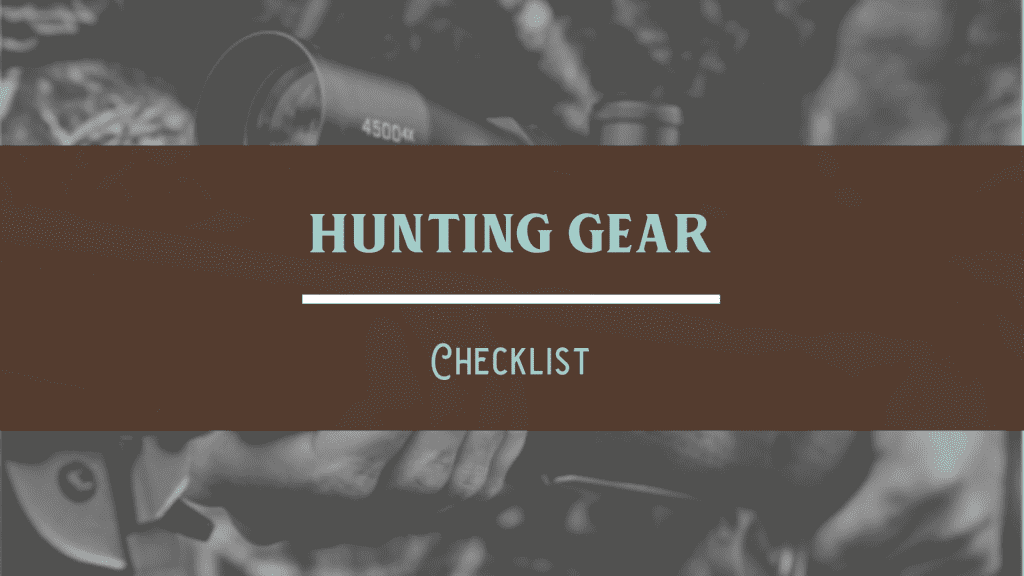 Here's our list of deer hunting gear every hunter needs:
Puffy Coat
This is my favorite layer. I do not care if it looks like it's going to be 70 degrees, I always bring it! It is the perfect coat to throw on while you're glassing. And not to mention, it is one of your lightest layers so you have no excuse not to throw it in. I use the First Lite Womens Aurora Puffy, but there are many great puffy coats out there!
A Durable Pack
Hunting big game usually involves a longer pack out, and I believe it is crucial to invest in a good pack that keeps the weight on your legs and not your back. Your shoulders and back will thank you later. When it comes to choosing a pack there seems to be a controversy: style vs. brand. We use the Mystery Ranch Pintler Pac or the Kifaru. It's always best to find a pack that fits you and your needs. Everyone is different, and just because your buddy carries one pack and swears by it, doesn't necessarily mean it's exactly what you need to.
When you consider which pack to go with, you should consider the following:
the type of hunting
what you will carry and how long your trips will be
if you need a pack that fits specifically to your body
A durable backpack is essential for any hunting trip, especially in the rugged terrain of the western United States. Look for a backpack with a sturdy frame and comfortable straps for long hikes. Consider the size and number of compartments to ensure you have enough space for all your gear and supplies. Look for backpacks made from waterproof or water-resistant materials to protect your gear from the elements. Don't forget to choose a backpack with a camouflage pattern to blend in with your surroundings.
Replaceable Blade Knives
There are many knives out there and so many of those knives are great to use! One of my favorite kinds of knives to use in the field is a replaceable blade knife. These knives are handy because of the easy upkeep they require. When I'm in the field I don't have to worry about having a razor-sharp knife because I know my Havalon has my back. When my old blade starts to get an even more questionable edge, I slap on a brand-new blade that cuts like butter.
To give you an example, I have broken down an entire bull elk using one blade, from the whole elk, all the way to completely boneless with a capeless skull. And the blade was STILL good! I've also been super impressed with how sturdy these blades are and I have never had one break on me. Havalon's aren't the only brand, there are many options, such as Outdoor Edge and Tyto Knives.
Fixed-blade knives
You really can't go wrong by carrying a good fixed-blade knife around. Not only are they great to have to break down animals, but are also good tools for survival situations. I always have one or two fixed-blade knives in my pack at all times just in case. I highly recommend Buck Knives because I have never had any issues with any of them and they hold an awesome edge through a lot of abuse.
Game Bags
Again, expect a pack out most of the time for a deer hunt. Gamebags will keep your meat clean and easier to slide into a pack. I prefer to debone the animal to cut out as much weight as possible. Plus, it has to be done eventually so why not do it while enjoying the outdoors (building a fire also makes this process more enjoyable while it's cold). I always have two Alaska Game Bags in my pack.
Extra Granola Bar and Electrolyte Packet
These have saved my butt many times. I'm sure we've all experienced when a hunt turns into something longer than expected, and you need an extra pick-me-up. Being "hangry" and dehydrated is not fun for you or your hunting buddies. Liquid I.V. is my go-to electrolyte.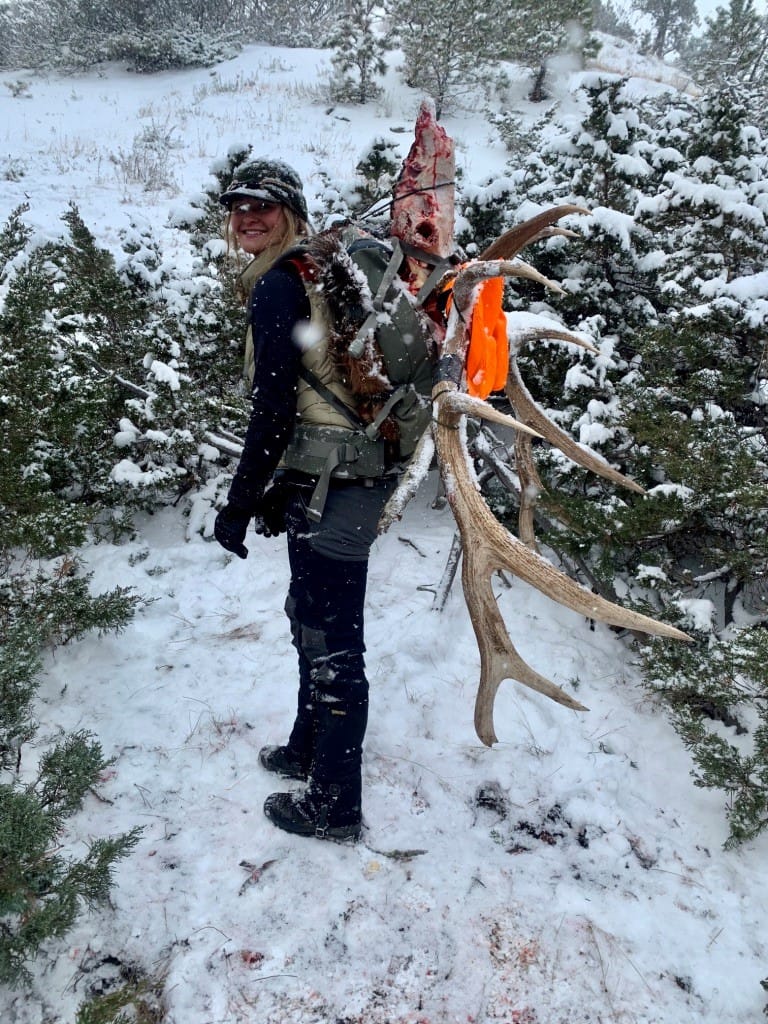 Invest in Quality Deer Hunting Gear:
Quality boots
Boots are essential. Your boots can make or break a hunt. It's important to know that specific hunts may require specific boots. You probably wouldn't wear the same boots hunting sheep in the early season as you might wear while riding horses into your late-season elk camp. The terrain you plan to cover will require a certain style of boot.
Additionally, you'll want to think about: material (rubber vs. leather or nylon), insulation, flexibility, shaft height, and so on. One of the worst moves you can make is skimping out on boots and buying the bottom-shelf ones that seem to fit okay while walking a lap in a sporting goods store. Another great tip is to make sure you break out your new shiny boots and burn a little leather to make sure they are nicely broken in before any hunting. A brand-new boot can cause you a lot of misery and pain. Once you have good boots that work great for you and your hunt, ensure you take good care of them and your feet!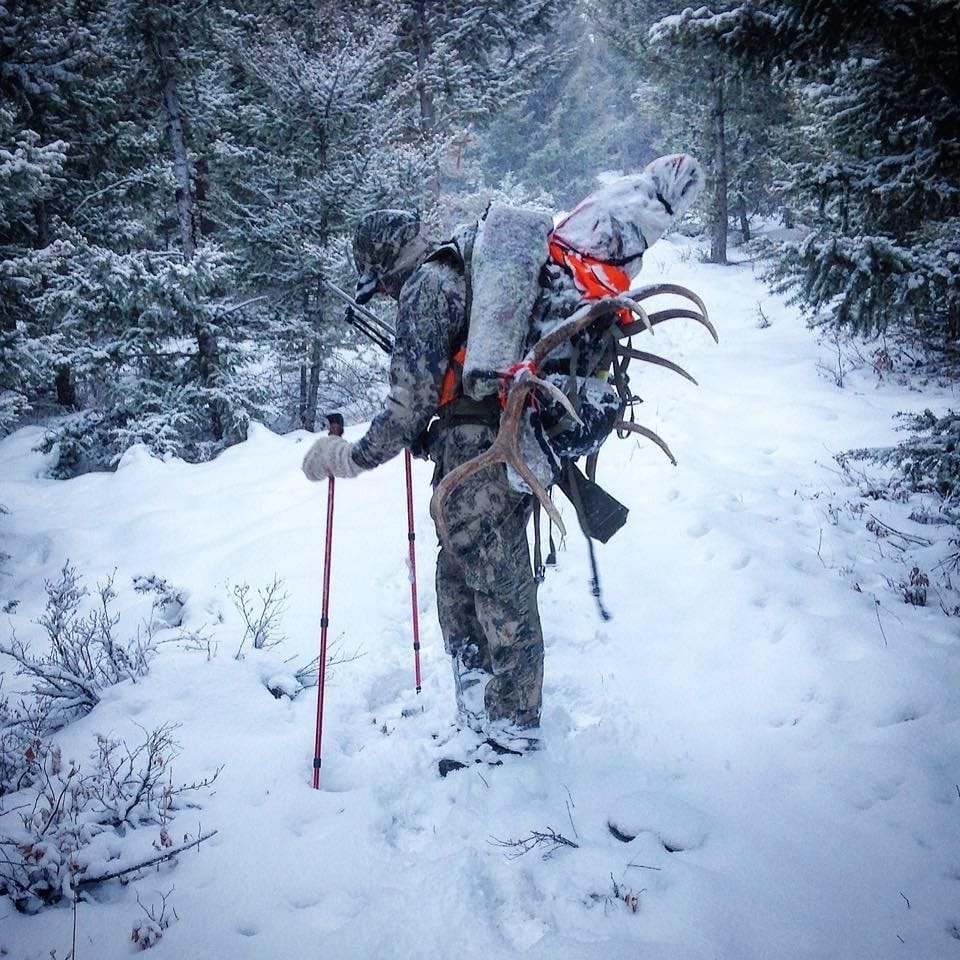 Good Socks
Yup, I said it, good socks. The biggest tip for deer hunting – TAKE CARE OF YOUR FEET! Not only is it super important to have good boots, but it's just important to have good socks. For early-season hunting, a light breathable pair is best, but for late-season, cold-weather hunting, it's important to pick socks that will keep your feet dry and warm. Sock liners are also a great idea for warmth and blistering.
Gaiters
Gaiters are a great investment when on a mission. These great little tools go a long way by keeping snow, dirt, water, and other debris out of your boots. I prefer Kenetreks solid color gaiters because I also like to be able to see ticks crawling up my legs in the spring and early fall.
Good Optics
On most hunts, you will be glassing. Glassing is a great way to hunt a lot of different game and different terrain effectively. Good optics will save you in the long run and could even reduce the amount of time spent hiking. A 10×42/10×50 set of binoculars is the most recommended for the majority of western and big game hunting. Consider investing in a pair with image stabilization technology to reduce hand shaking and improve image clarity.
Another great investment is a spotting scope. The ability to spot game from a long distance can often be critical to a successful deer hunt, and again, will reduce a huge amount of time spent hiking.
Binocular Harnesses
Binocular harnesses are great to protect your optics in any condition and give you a little extra space for odds and ends. I prefer a more streamlined harness that doesn't get in the way and isn't too bulky. Marsupial Gear is a great "Made in the USA" company that stands behind its gear! They are constantly making changes and updates to their gear to make sure you are getting the absolute best harness on the market!
As for a couple of small items that I always store in my bino harness.
Wind checker- the thermals are always changing even when the breeze is too light for you to even notice it.
Elk calls- a mouth call can be a great little tool when hunting elk and can bail you out of a blown stalk.
Chapstick- I always carry Burts Bees chapstick in the field.
Oreos- Marsupial gear makes lots of different attachments and turns out, some of those attachments hold one of my favorite hunting snacks just perfectly.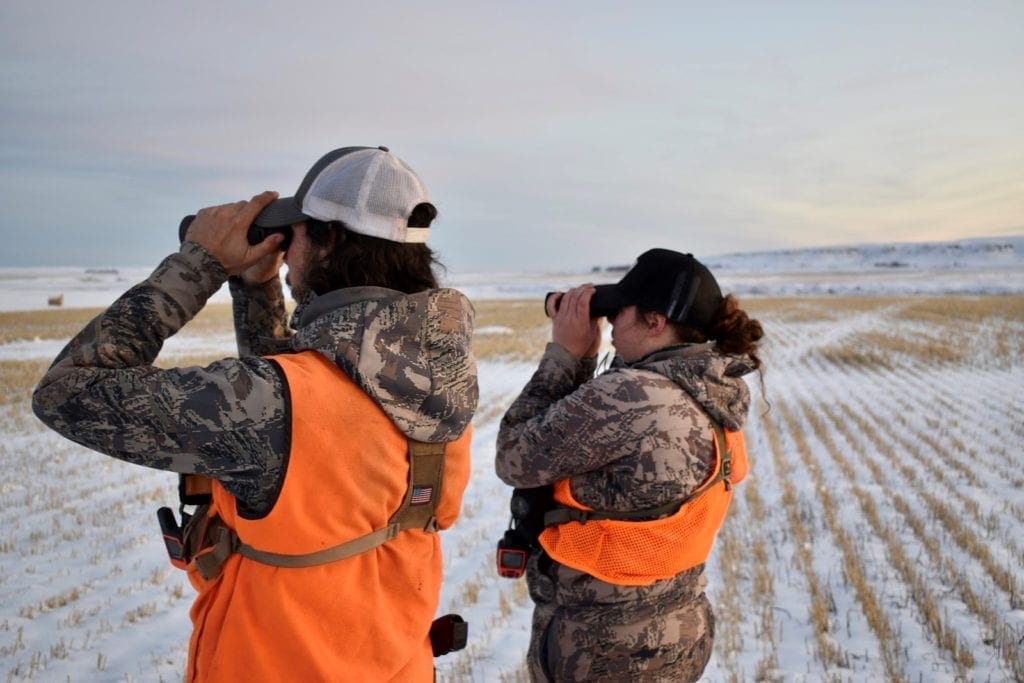 Reliable Rifle and Ammunition
A reliable rifle and ammunition are essential gear items for any western hunting trip. Choose a rifle that is appropriate for the game you will be hunting and make sure it is sighted in and accurate before your trip. It's also important to bring enough ammunition for your entire trip, plus extra in case of emergency. Store your rifle and ammunition safely and securely during transportation and while in the field.
onX Maps
onX Maps is an amazing tool to use while hunting anywhere but is super helpful while deer hunting. The app is not only affordable but also has so many features that are extremely helpful when it comes to hunting AND scouting. The app is easy to navigate and manage, and is one of my favorite tools to use! I use it to place pins in wallows for early-season elk hunting and to indicate areas for trail cams in the summer and fall. I also love to use it for land ownership and to find new chunks of public land to hunt and shed hunt. Those are just a few examples of what makes the app worth it for me, but the possibilities are nearly endless!
Lightweight and Warm Clothing
When it comes to clothing for a western hunting trip, it's important to strike a balance between lightweight and warm. You'll want to be able to move easily and not be weighed down by heavy clothing, but you also need to stay warm in potentially cold and harsh weather conditions. Look for clothing made from high-quality materials that are both breathable and insulating. Layering is also key, so you can easily adjust your clothing as needed throughout the day. Don't forget to bring waterproof and windproof outer layers to protect against the elements.
A few other items for your deer hunting adventure:
Hunting license
Guns secured in case or box: Depending on what you are hunting, you'll need either a rifle or shotgun and possibly a pistol.
Ice chest: We have used both RTIC Coolers and Yeti, but, even as expensive as they are, our Yeti lasts season after season.
Ice
Food and snacks
Beer: For after the hunt
Water, Cokes/Soda
Chapstick
Knives and a multi-tool
Trash and sandwich bags
Baby wipes and toilet paper
Paper towels
Flashlight
Batteries
Nice camera
Corn (if your state allows it)
Shovel
Hunting Gear Essentials from the Miss Pursuit Team
Carly // "Baby wipes and snacks! Snacks are a must!"
Jess //"Trekking Poles, good boots, pack, and wool garments".
Laura // "Vest, good base layers, headlamp, and life straw".
Kim // "A sharp knife, field wipes, portable phone charger, extra socks, extra ammo, and broadheads."
Jaime // "Rain Gear, electrolyte mix, and a water purifier"
Jessica // "Extra socks, underwear, bullets, arrows, broadheads, and tweezers".
Chelsea // "A good knife, good boots, and a fire starter."
Katie // "Extra boots, field wipes, and hydration packets".
Stephanie // "Fire Starter, rain gear, and good boots".
Hope this list of deer hunting gear helps you on your next adventure!
This post may contain affiliate links. Miss Pursuit may earn a small commission for our endorsement, recommendation, testimonial, and/or link to any products or services from this website. Your purchase helps support our work in bringing you real information about hunting and the outdoors.