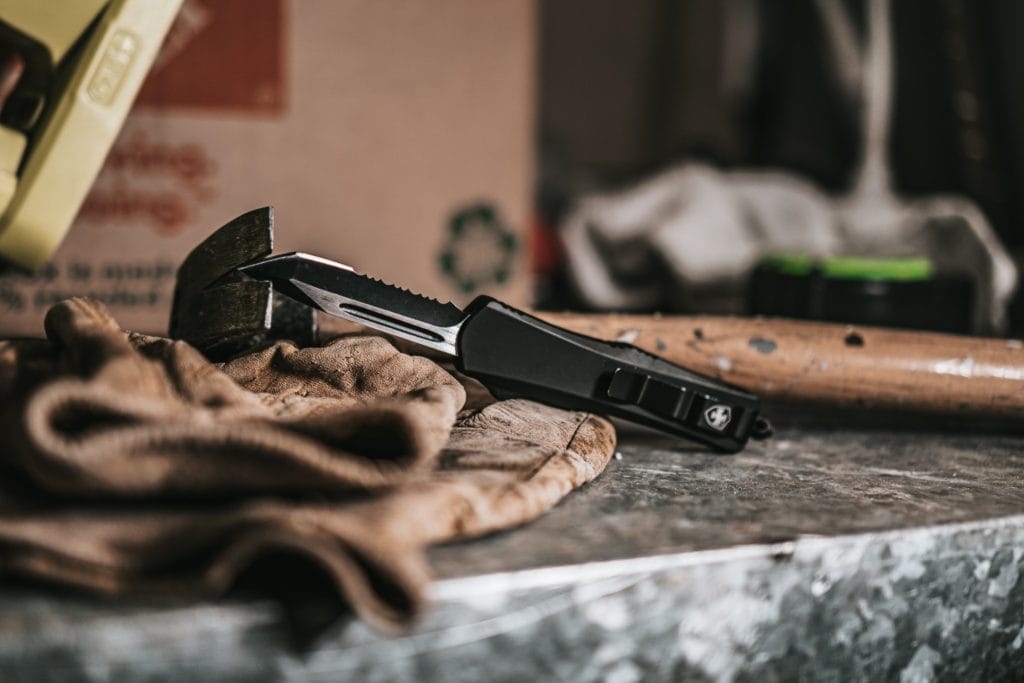 Fixed vs. Folding Knife
Fixed Blade Knives are non-folding knives, without any moving parts, and are designed for many activities, including hunting, field dressing, butchering, survival, and more. These knives are extremely durable and many are designed for EDC (everyday carry).
Folding Knives have replaceable blades that fold and lock into place. Folding knives are not as strong as fixed blades and are more difficult to clean. They take up less space and are easier to carry. You also won't need to sharpen the blade but will replace it.
Miss Pursuit Guide to the Best Hunting Knives and Outdoor Knives
Our 2023 update includes a switch to the top spot. Outdoor Edge has edged out Havalon for the favored knife among our expert hunters. 
Outdoor Edge Knives/Tools
The goal of Outdoor Edge Knives/Tools is to combine functional design with the sharpest, best-edge holding steels, state-of-the-art production processes, and handcraftsmanship to create the finest quality knives and hand tools for the outdoors.
Our team uses the Wildlite butcher kit and the Razorlite.
What the Miss Pursuit team says:
The Outdoor Edge knives are affordable, easily accessible, and always sharp. I love that switching out the blade is so easy.
My favorite all around knife set! Works great for gutting and processing!
Havalon Knives
There is tight competition for the best knife for field use. The Havalon Piranta is a very close second and you certainly won't feel bad for sticking with your Havalon in the field. Havalon knives were created when its parent company, a surgical tools and specialty medical supplies distributor, discovered a market for their blades among hunters and taxidermists. Havalon continues to innovate with new handle styles, double-bladed models, and multi-tools.
The Havalon Piranta is a replaceable blade knife and is perfect for everyday use out in the field.
What the Miss Pursuit team says:
The Havalon knife is lightweight, super sharp, and precise. Perfect for field dressing and butchering. The scalpel blade and design of this knife make it extremely easy to clean!
More Hunting and Outdoor Knives
What hunting and outdoor knives do you carry and love?
Miss Pursuit is a participant in the Amazon Associates Program. Miss Pursuit may earn a small commission for our endorsement, recommendation, testimonial and/or link to any products or services from this website. Your purchase helps support our work in bringing you real information about hunting and the outdoors.