When you're bowhunting and have buck fever, when is it time to "put yourself in a timeout?"
As a mom, I find myself using redirection as one of my go-to methods of parenting. This is also a useful technique to use when you're struggling with aspects of hunting. I use timeouts at my house to either sit and breathe or remove myself from a frustrating situation.
As adults and focused hunters, we often forget the benefits of a little redirection. I've had several bouts of both target panic and buck fever, the latter of which hit me last turkey season. Buck fever is the body's response to seeing game or being in a stressful hunting situation. It is often regulated by adrenaline and it is hard to fight. I combat buck fever by shooting my bow as often as I can and shooting from muscle memory, rather than overthinking it.
Last year, I drew a private land-only tag in one of the best eastern plains units of Colorado. I had permission to hunt a large piece of land that a good hunting friend manages. Opening day, my friend and I were sitting in his blind and some toms came. I had the first shot. I pulled back, ignoring my shot process, and hit one. He did "the flop," and promptly got up and ran away about 75 yards. 
I eased out and watched him for the next two hours, strutting around as if nothing had happened. My friend told me to move on, believing the turkey was fine. This choice is a question of ethics. I figured I was done as I had feathers and a small amount of blood on my arrow. There are no guidelines about drawing blood other than following through to see if the animal is alive, and as hunters, we all have to make that choice.
The next day, we had another tom come like every turkey hunter's dream. My friend ranged him at 35 yards, a shot I can pinwheel in my sleep. I drew back, took my time, and hit right between his feet. I used the wrong pin.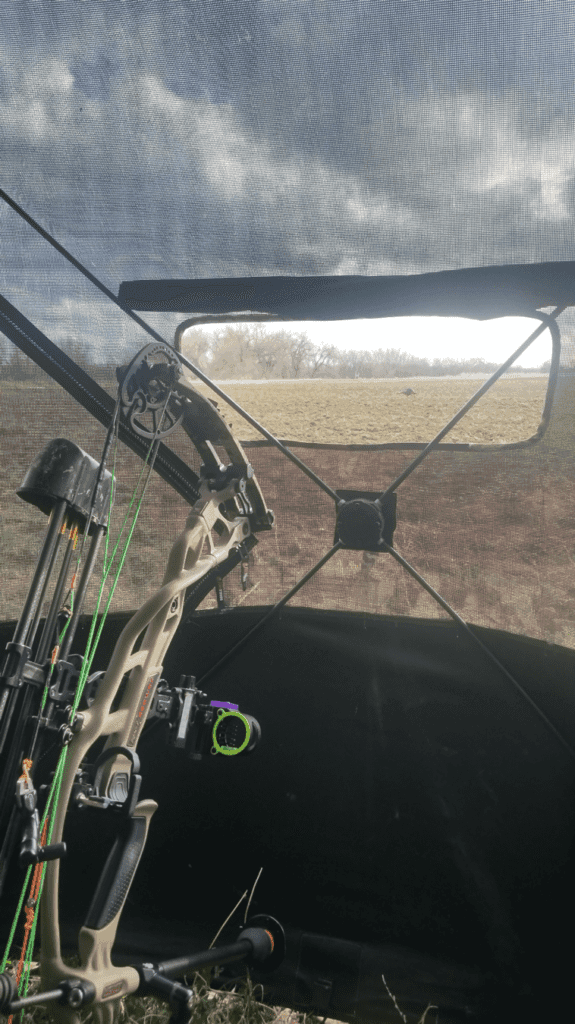 At this point, my friend looked at me and shook his head. We all miss; we all get buck fever, but I needed to make a change. He would have never told me to stop hunting with my bow, but we both knew that I wasn't in the right headspace at that point to be trying to shoot turkeys with that weapon. I likely would have kept missing, making my buck fever worse and killing nothing but my confidence.
We have all been there and I've missed animals before just like anyone else. Usually, I can diagnose exactly what happened, either immediately or after a quick shooting session back at camp. I know many hunters who will keep shooting and empty their quiver (literally) because they feel they must make their kill, either due to sponsor pressure or just mere hubris. After missing twice, I knew that it was time to put my bow in timeout.
Hunters, in general, must make this decision on their own morals. For me, it was multifaceted. I didn't want to lose my access because I was educating every turkey in the vicinity, potentially ruining other people's hunts, and I also didn't want to be someone who wounded animals because of my pride. Additionally, hunting friendships can be hard to develop and poor ethics and attitudes can quickly strain those relationships.
On the third day, I switched to my shotgun. I was confident in my skill after several duck and goose hunts that year. As I watched that beautiful tom come toward my blind, I was able to be patient and make a perfect shot. In choosing to put my bow away for another hunt, I was able to increase my confidence as a hunter, take a great bird, and broaden my horizons. After making that pride-swallowing decision, I gained back my poise, spent a ton of time with my bow, and was able to have my most successful archery season yet.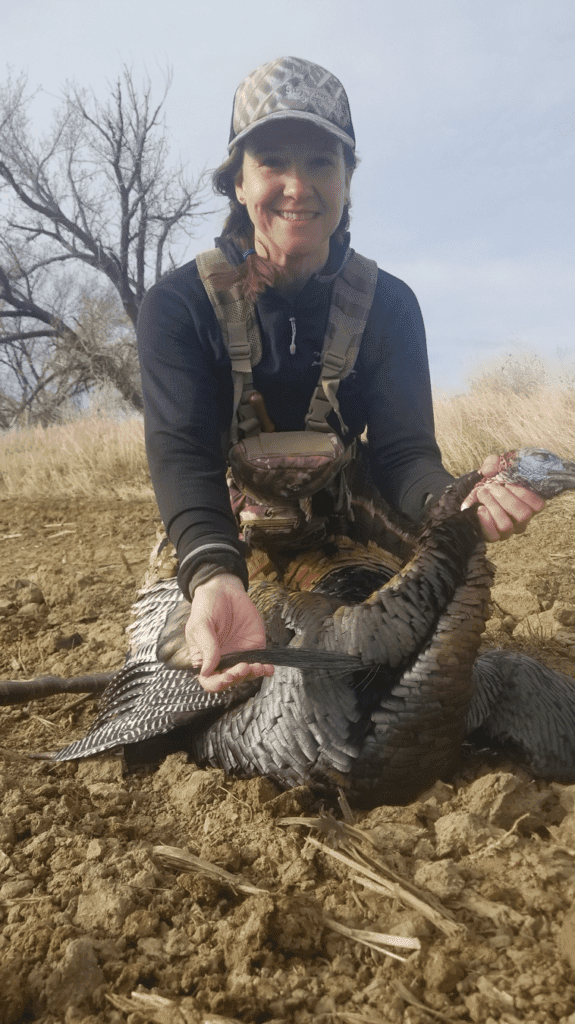 Tell us a story about your bowhunting and buck fever. Did you have to put yourself in a timeout?
This post may contain affiliate links. Miss Pursuit may earn a small commission for our endorsement, recommendation, testimonial, and/or link to any products or services from this website. Your purchase helps support our work in bringing you real information about hunting and the outdoors.