Hello! My name is Megan Miller. I was born and raised in the country and loved exploring our property in Northwest Indiana as a child. I grew up fishing, canoeing, and camping. As an adult, my interest in everything outdoors grew. I began to love shooting guns and became intrigued with the idea of hunting. Once I married my husband, his patience and willingness to teach totally exploded my inner obsession with hunting not only for sport but for sustenance. I'm now a proud, dedicated outdoorsman who strives to do her part in the conservation and protection of our wildlife. I've been able to learn and now understand the entire process of hunting, harvesting, butchering, and cooking our meat, showing my son what "field to fork" truly means.
This female hunter feature is for Megan Miller. Here we go!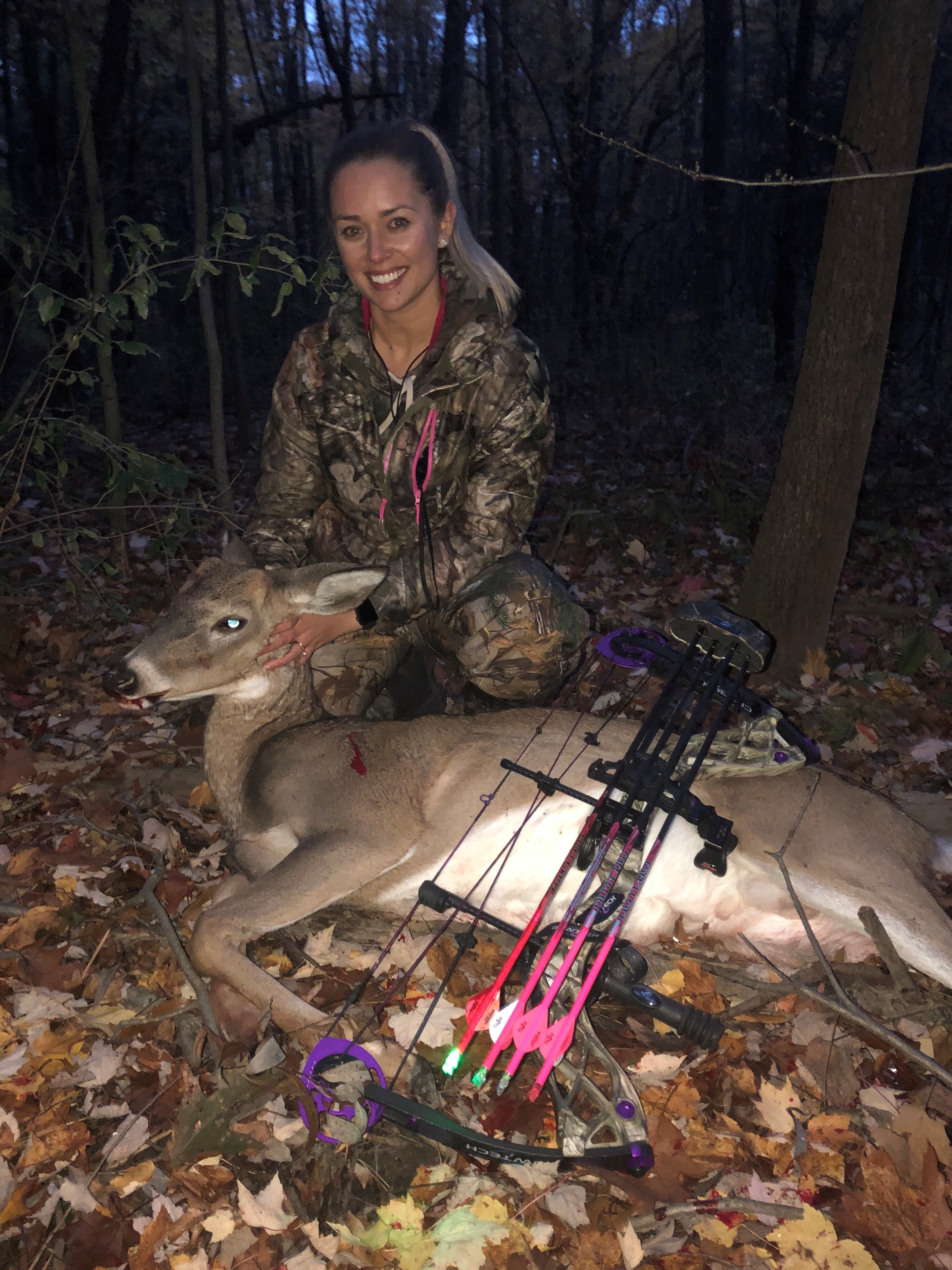 Why do you hunt?
I hunt for me. It has truly been the best motivator in my life. The patience required, the thrill of the hunt as well as the reflection after a successful (or unsuccessful) trip has taught me so much and allows me to grow as a person. Each trip/hunt is a new opportunity to grow, learn and God willing, provide my family.
When was your first hunting memory, and how old were you?
My first hunting memory was as a very young child (4 or 5 years old) when my biological dad was still around. We used to take spent 22 shell casings and use them as a whistle call. The whistle mimics a groundhog whistle and we used to call them out of their holes in the back field and we would take turns shooting at them. I'm not sure that I ever really got a groundhog, but it is one of the very few fond memories I share of him.
What do you love most about hunting and spending time outdoors?
I love sitting in the woods on a calm fall morning and everything around you starts to wake up as the sun begins to rise. It sends chills down my spine and makes the hairs on my arms stand up just picturing it. The woods is where I get into some of my deepest thinking and praying. It's true serenity.
What's your most memorable hunting experience?
My most memorable hunting experience would be my very first Whitetail Buck harvest. I was hunting with my husband and it was totally unexpected. I was a fairly new hunter still, so the buck fever was REAL and that's definitely what hooked me.
Do you have a favorite wild game recipe?
We LOVE Whitetail Backstrap Steaks! For a guilty pleasure, we love to fry up our Backstrap Medallions from time to time. Mix together Drake's Mix and a little of Andy's Cajun Fish Breading (trust me). We marinate our meat in milk and a splash of hot sauce for a few hours. Then we coat the medallions in the dry mix and fry in a small amount of olive oil. Once the meat is cooked, we take the leftover "yum yums" from the pan and create a gravy with flour and milk and we serve that over our meat with mashed potatoes.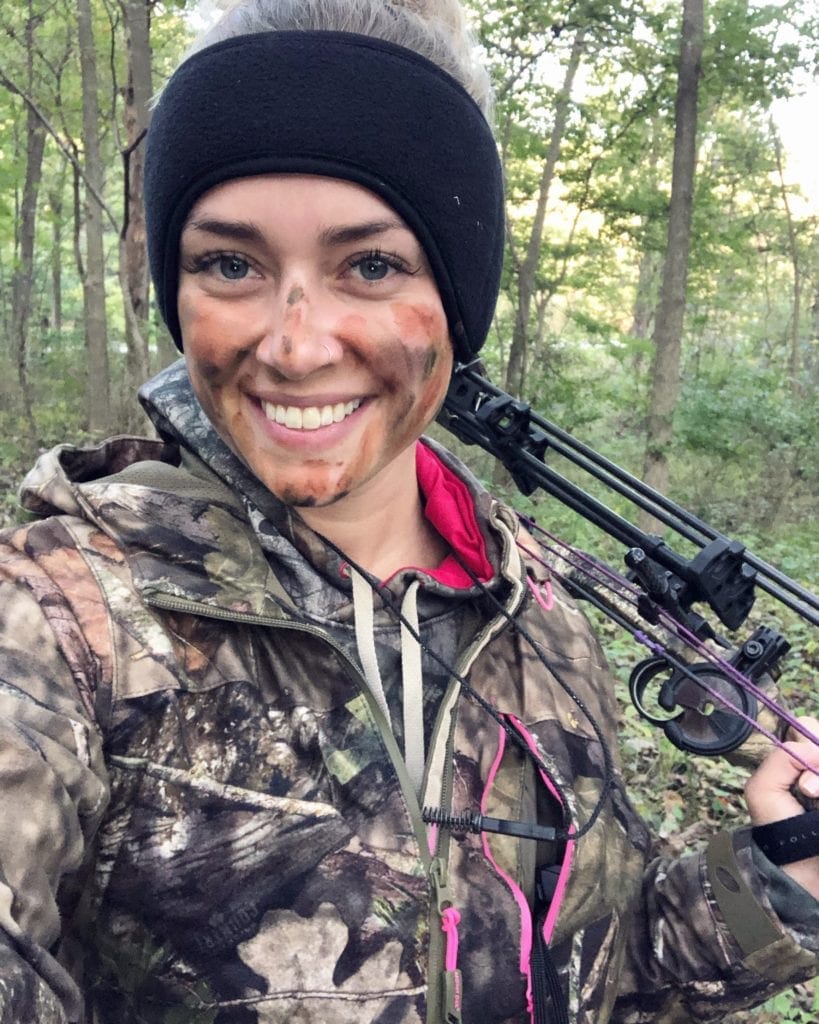 Do you have a dream hunting excursion?
We DREAM of hunting Elk out west. Any hunt where I can spend time with my husband in the outdoors is a dream, but we definitely plan to do a big game hunt in the future!
What would you say to other women who haven't tried hunting or spending time outdoors yet?
If it intrigues you, try it! Find a local club or group that will enable you to learn the basics. Don't be afraid to ask questions. If you know another woman in your local area who you want to learn from, hit her up! I promise, if she's a true outdoorsman, she will be thrilled to meet and teach you what she knows. I know I would be!
Learn more about Megan Miller.
Follow Megan on Facebook.
Follow Megan on Instagram.
Follow Megan on LinkedIn.
Read more of our Female Hunter Features here!
This post may contain affiliate links. Miss Pursuit may earn a small commission for our endorsement, recommendation, testimonial, and/or link to any products or services from this website. Your purchase helps support our work in bringing you real information about hunting and the outdoors.