Whether you're a seasoned hunter or a complete beginner, these tips for turkey hunting will give you the knowledge and confidence to succeed in the field. And trust me, I learned all these lessons the hard way!
Hunting public land is difficult.
It is best if you wake up even earlier to get to the areas you scouted before someone else beats you to them. The turkey also has more pressure on them due to more hunters in the area, but I'm sure the thrill is like no other if able to harvest a Tom on public land.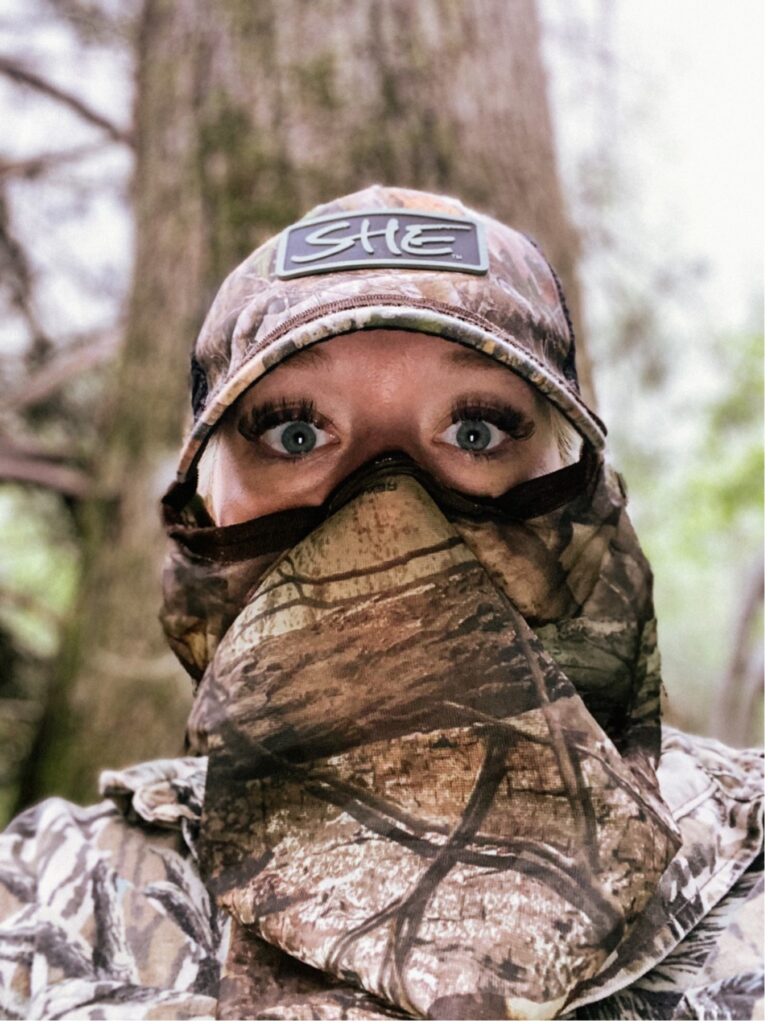 Be prepared to walk…a lot.
I can't stress proper footwear enough. I wore waterproof boots that I often wear when deer hunting, but quickly realized they rubbed my heels with all the walking we did that morning, slowing me down. That is one mistake I'll be sure not to make on the next trip.
Like all hunting, turkey hunting requires patience.
The sound of gobbling in the distance is thrilling. It's hard to remember they have short legs and take time to get to you. Don't give up too soon and move or leave the area. Wait them out.
Mosquitoes and ticks are awful!
Here's a tip for turkey hunting, it's not like deer or waterfowl season when it's cold outside. You'll be covered with camo, but bring bug repellent.
Calling turkeys requires more knowledge and skill than I realized.
Experienced turkey hunters make it look so easy but it is definitely not as easy as it looks. I still have a lot to learn in terms of how to call appropriately. 
Turkeys have amazing eyesight that makes up for their lack of smell.
I knew this prior to my hunt, but it was difficult to sit completely still. Wearing the proper camouflage pattern for your terrain is crucial. Bring a cushion or hunting chair because you will have to sit still and being in a comfortable position will help.
It's important to do your research prior to your first hunt.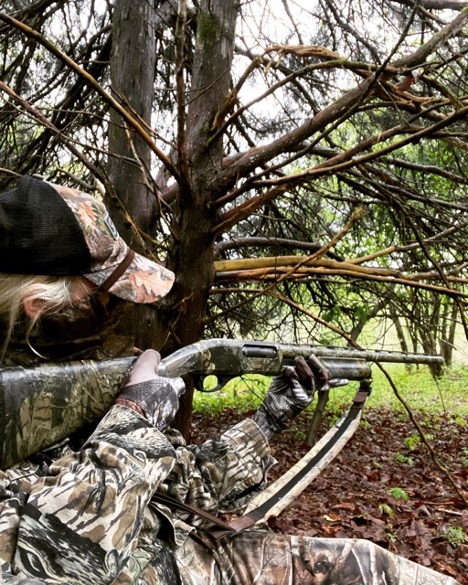 For beginners like myself, I utilized information and articles from National Wildlife Turkey Federation (NWTF) to prepare. Scouting, patterning your shotgun, and learning as much about turkey's habits as you can will help tremendously.
The weather is amazing.
I'm not used to hunting in comfortable weather. Spring hunting is quickly becoming a favorite of mine. I recommend dressing in layers. Our early morning started off cool but quickly warmed up. I was thankful to be wearing cooler clothes as the day progressed.
I can completely understand a turkey hunter's addiction.
There is truly nothing like the experience of a turkey hunt. Seeing nature come alive in the mornings has always been an amazing sight for me but seeing the turkeys fly off the roost is very cool.
Although I do not yet have a Tom for my efforts, my first hunt was a success. I got to hear gobbling and saw two hens. I spent my day in nature and learned. I can't wait to get back out there and try it again. 
Hope you enjoyed these tips for turkey hunting. What lessons did YOU learn the hard way?
This post may contain affiliate links. Miss Pursuit may earn a small commission for our endorsement, recommendation, testimonial, and/or link to any products or services from this website. Your purchase helps support our work in bringing you real information about hunting and the outdoors.