As our generation of children become more dependent on technology, it's more important than ever that we raise happy, healthy and nature-loving kids. Women are the Chief Medical Officers, Chief Financial Officers, and VPs of Operations in their homes, and taking the lead in getting children outside – is now taking a higher priority.
Whether making kids camo or taking them outdoors as a single mom, these women are raising the next generation of hunters, anglers, conservationists, and outdoor enthusiasts.
Put those kiddos outside and follow these outdoor family influencers who are encouraging their kids to get out in Mother Nature.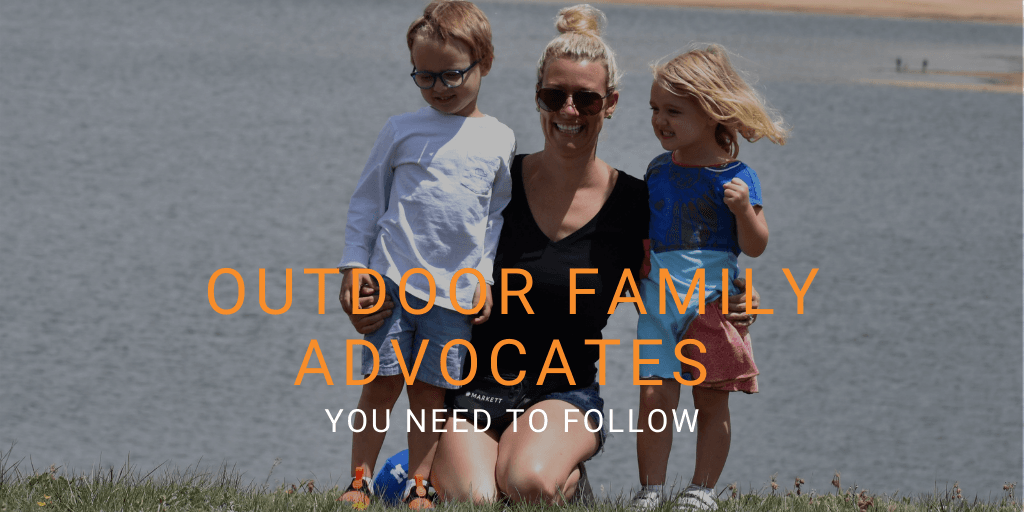 Carly Brasseux
Website | Facebook | Instagram | Twitter | Pinterest | YouTube | Podcast
Carly Brasseux lives in Dallas, TX, and is a hunter and enthusiast for all things outdoors. She hunts to conserve land and animal populations and put food on her family's table. She's also an advocate for getting women outdoors.
Chelsea Hansler
Website | Facebook | Instagram
Chelsea's talent is amazing to watch through her 'Gram. She lives a simple, country life by hunting, gathering, and growing her own food. Read about her custom art, too!
Heather Shepherd
As a mom and wife, Heather is an advocate for CBD and in love with anything outdoors.
Jennifer Smith
Jenn lives on her small hobby farm outside of Fort Worth, TX, and pursues her passion for the outdoors through horseback riding, hunting, fishing, and traveling with her family.
Lindsey Forst
Website | Facebook | Instagram | Pinterest
Lindsey is the wife of a 6th generation Oklahoma rancher and outfitter, raising their two little cowboys (and now hunters) on the ranch.
Bianca Jane
Facebook | Instagram | YouTube
Bianca is a blogger and owner of Her Humble Hunt Outdoors. She's an avid hunter, mom of two, nurse, your typical Georgia girl, and 2019 Miss American Hunting Revolution winner.
Sereena Thompson
Website | Facebook | Instagram | Twitter
Sereena is a digital marketing expert for CarbonTV and Girls With Guns Clothing, owner of Nature's Paint, and the creator of The Successful Hunters online course.
Tracy Rodriguez
Website | Facebook | Instagram | Twitter | Pinterest | YouTube
Tracy manages all things at OUR LIFE IS A TRIP and world schooling her four kids while waiting for her husband to retire so the family can buy a sailboat and sail off into the sunset.
Beka Garris
Facebook | Instagram | Pinterest | YouTube
Officially part of the hunting world since the age of 10, Beka's story is one you need to follow! She's down-to-earth and the girl you'd be best friends with, her adventures always include her kiddo, too.
McKenzie Nield
McKenzie is from a small town in Wyoming, raising her babies to love the adventure of the hunt.
Ashlee Strange
Ashlee is based in New Zealand, a keen hunter, mother, and outdoors woman.
Jen Shears
Jen is based out of Newfoundland, Canada, and a juggler of businesses, family, travel, hunting, poker, chaos, hilarity, and fun.
Ali Juten
Website | Facebook | Instagram | Twitter | Podcast
An outdoor writer and avid huntress, Ali Juten loves to show you the outdoors through podcasts, TV, and writing.
Jen O'Hara
Website | Facebook | Instagram
Founder of female hunting clothing line 'Girls with Guns Clothing," Jen is perfect to watch as you scroll.
Susie Busta
Susie is based out of Minnesota and is an avid bowhunter, fisherwoman, and new mom.
Who is your favorite outdoor family influencer to follow along with on their adventures?
This post may contain affiliate links. Miss Pursuit may earn a small commission for our endorsement, recommendation, testimonial, and/or link to any products or services from this website. Your purchase helps support our work in bringing you real information about hunting and the outdoors.