Looking for a unique and delicious recipe with pheasant? Try this Pheasant & White Bean Chili for a hearty and flavorful meal.
This easy-to-cook meal with pheasant was a home run in our household this past month! This recipe is a great meal-prep option and takes no time to prepare! Best part? It makes enough for plenty of leftovers!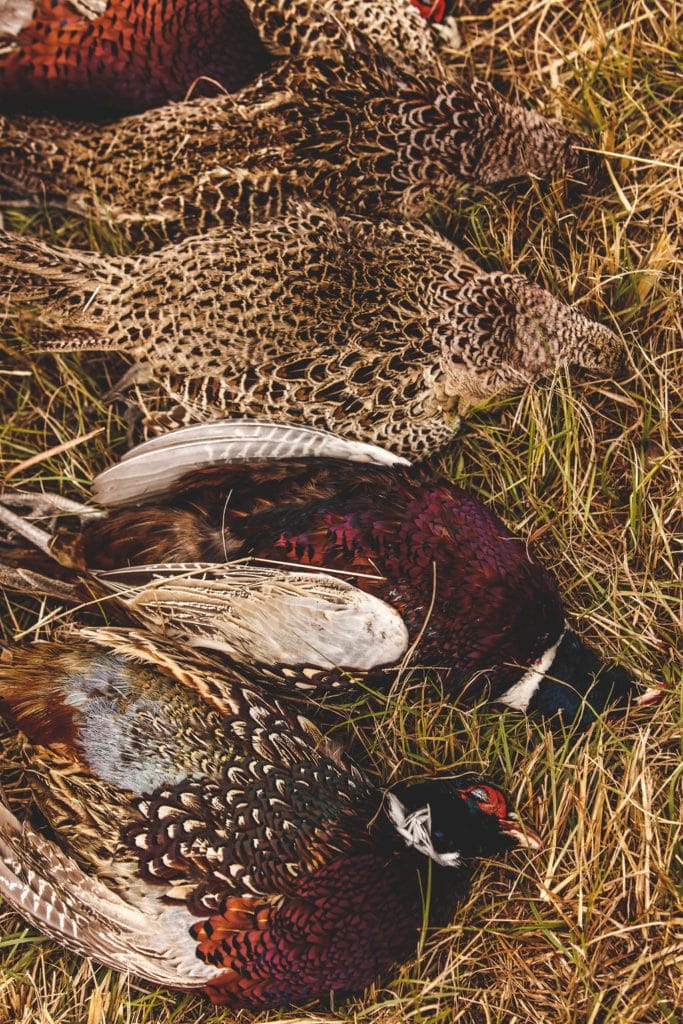 Pheasant Recipe: White Bean Chili
Ingredients
1 1/2 lbs pheasant meat, smoked or roasted
1 large yellow onion, diced
2 stalks of celery, diced
2 (4 oz) cans of diced green chili peppers
3 cloves of garlic, minced
4 c low sodium chicken broth
1 (15 oz) can of navy beans, drained and rinsed
1 c canned corn
Directions
Set aside prepared pheasant meat. Combine the remaining ingredients in a slow cooker.
Set the slow cooker to High and cook for four hours.
Add your pheasant meat to the slow cooker and cook for 30 minutes.
Spoon into bowls, add desired toppings, and serve!
Serve over corn chips and top your chili with sliced avocado, a spritz of fresh lime juice, and shredded Monterey jack cheese.
Commonly asked questions about recipes with pheasant:
Which cooking method is best for pheasant?
Pheasant can be cooked using a variety of methods, including roasting, grilling, and braising. However, many chefs recommend using a slow-cooking method, such as braising or stewing, to keep the meat tender and moist. Another popular method is to wrap the pheasant in bacon or prosciutto before cooking to add flavor and keep the meat from drying out.
What pairs well with pheasant?
Pheasant pairs well with earthy flavors like mushrooms, root vegetables, and herbs like thyme and rosemary. For wine pairings, try a medium-bodied red wine like Pinot Noir or a full-bodied white wine like Chardonnay.
What sauce goes with pheasant?
There are many sauces that pair well with pheasant, including cranberry sauce, red currant sauce, and port wine sauce. You can also try a creamy mushroom sauce or a tangy orange sauce for a unique flavor combination.
Why do you soak pheasant in salt water?
Soaking pheasant in salt water can help to remove any gamey or strong flavors from the meat. It can also help to tenderize the meat and make it more flavorful. It is recommended to soak the pheasant for at least 2 hours, but no more than 24 hours, before cooking.
What are your favorite recipes for preparing pheasant?
This post may contain affiliate links. Miss Pursuit may earn a small commission for our endorsement, recommendation, testimonial, and/or link to any products or services from this website. Your purchase helps support our work in bringing you real information about hunting and the outdoors.