In many women's hunting groups, one of the predominant topics is that a lot of women become frustrated with the time it takes to harvest. We all have periods of time where we go without a harvest. Some may go weeks; others can go years. But now I've discovered the benefits of joining a hunting club.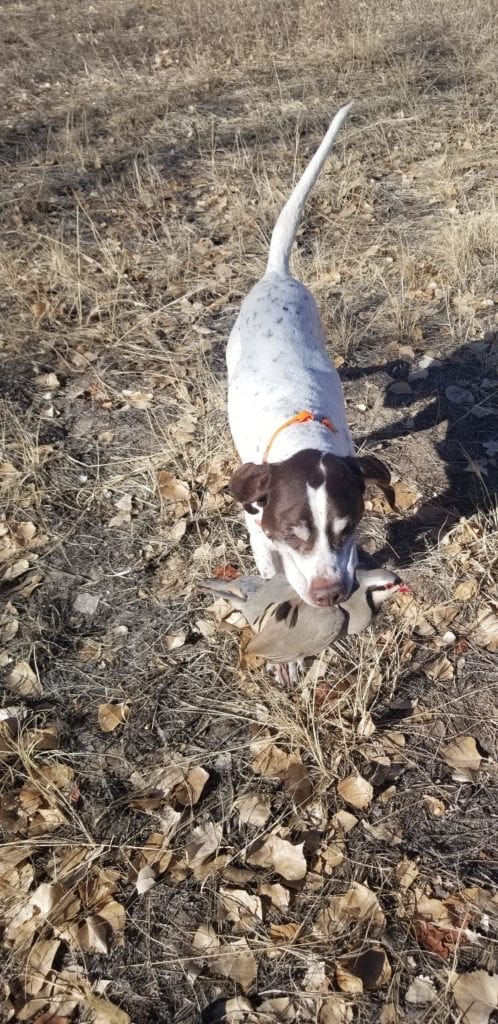 A Typical Hunt (without a hunting club)…
Before I ever joined a hunting club, on my very first hunt, I was lucky to harvest an animal on the second day. But then spent years without a harvest due to several factors. In my opinion, one of the most essential elements for hunters is the number of shot opportunities. You cannot develop as a successful hunter without shot opportunities. Even the most seasoned hunters miss or blow it in some way. That is how we learn to be better hunters. All hunters have good and bad years. 
Many hunters have strong opinions about hunting with a guide or being part of a hunting club. I have matured (become less headstrong and stubborn), and I realize the great value of both. You can only benefit from a higher probability of shot opportunities. 
The components of an upland hunt differ on the time of season, if you hunt with a dog, and the type of dog. If you hunt with a group of friends, spread out, walk the field, and wait for birds to flush. When you hunt with a dog, an ideal hunt would include the dog pointing at the bird, and pinning it down. You have time to go over to the dog/bird, flush it, and attempt to shoot it. Some dogs will flush the bird, or if it is later in the season as the pheasants learn the process, they flush when they see the dog. If the birds flush you may have an exceptionally long shot that decreases your odds of harvesting a bird.  When asked, Jason Riley of All Out Adventures estimates that with a pointing dog, the average shots vs hits are 3 to 1.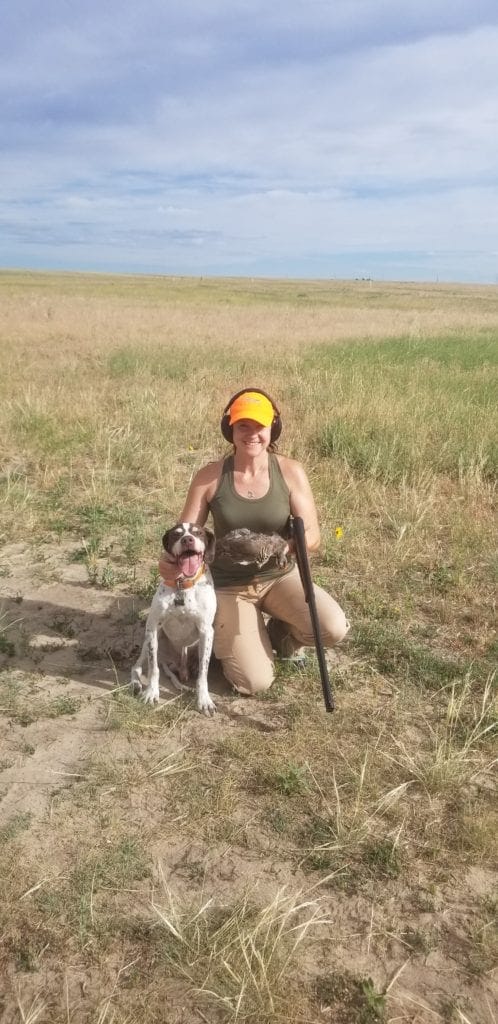 I am lucky to hunt over an experienced dog with a great nose. On walk-in properties in either Colorado or Nebraska, we would find between 2 and 10 birds per day. Early in the season when they were holding, we had shot opportunities on all those birds, taking home between 0 and 3 birds on average. That is with one good shooter and one mediocre shooter (me at upland). When the birds were flushing later in the year, we saw between 0-3 birds and often would not even have the chance to get a shot off.
For a new hunter, walking the extensive miles with nothing to show can be frustrating.
My dog is 16 years old and together, due to my need for practice, we joined Valhalla Hunt Club in Bennett, Colorado.
Benefits of a Hunting Club
One of the benefits of joining a club is you have a space with birds that are placed for you. Raised birds, for the most part, hold when they are pointed by the dog. This allows the hunter to see where the bird is before it flushes, setting them up to potentially make a good shot. From personal experience, this type of hunting takes practice. There are very few virtual methods (like shooting skeet) that can directly mimic the process.  As a result of hunting at the club, I have gone from an average of 5 shots per bird to closer to 3 shots per bird harvested. 
Another benefit of becoming a member of a hunting club is that you can hunt with a dog and handler. Hunting behind a professional dog and handler will put you in the position to learn and improve your hunting skills. Most of these hunters have a passion for their sport and love to share it with like-minded individuals.
For me, hunting at a hunting club for upland birds has helped me to develop the skills that I need to be a successful hunter. It's also given my best friend the opportunity to do what he loves. I have already seen great improvement in my skills over my first days in the field!
Who is a member of a hunting club?
This post may contain affiliate links. Miss Pursuit may earn a small commission for our endorsement, recommendation, testimonial, and/or link to any products or services from this website. Your purchase helps support our work in bringing you real information about hunting and the outdoors.