If you're anything like me, you're hoping spring hunting provides more turkey in your freezer. Unlike venison and elk, there aren't many tried-and-true wild turkey recipes shared amongst hunters, at least, not that I've found. I will be the first to admit that fried turkey nuggets are, arguably, one of the best ways to cook wild turkey breasts. But let's face it, frying is time-consuming, messy, and can leave your house smelling like a state fair.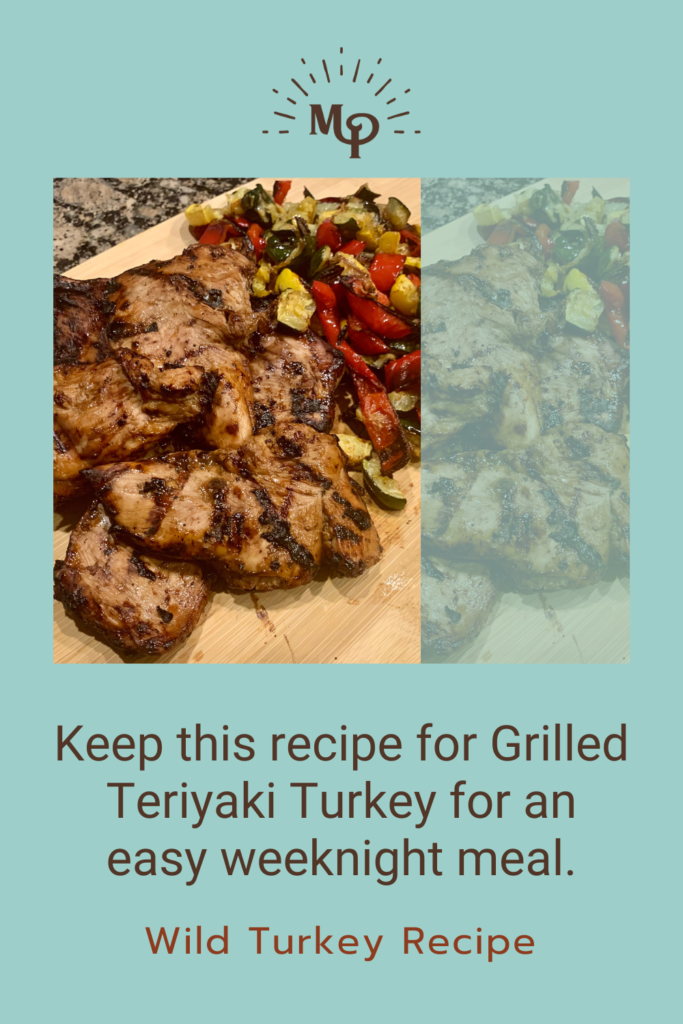 If you're looking for an easier, slightly healthier, and just as delicious alternative, look no further than this recipe for grilled teriyaki turkey! It's my new go-to because it's easy to whip together on a weeknight and pleases my picky eating crowd.
Wild Turkey Recipe: Easy Grilled Teriyaki Turkey
Ingredients
Directions
Mix teriyaki sauce, sesame oil, garlic, and ginger together in a large bowl. Remove ½ cup of marinade and set aside for later use.
Add tender-sized turkey pieces to the sauce mixture, cover, and let marinate for at least 30 minutes or up to 3 hours.
Preheat your grill to medium-high heat. Grill turkey tenders, for about 5 minutes on each side (grill time will vary depending on the thickness of each tender piece). Baste each side with reserved marinade after flipping. (Check the internal temperature at the thickest part of the tender and remove it from heat once it reaches 170°F.)
Once off the grill let your turkey rest, covered with foil for 5 to 10 minutes to allow juices to redistribute. Then slice and enjoy!
Need some serving suggestions? Dish up with rice, your favorite grilled veggies, and grilled pineapple for a simple and nutritious meal. Or put that grilled teriyaki turkey between a bun and have yourself an awesome sandwich. Do you want to mix it up even more? Turn it into a kabob recipe! Just skewer the teriyaki marinated turkey pieces with bell peppers, pineapple, and sausage.
Commonly Asked Questions About Wild Turkey Recipes:
What is the best way to eat a wild turkey?
The best way to enjoy wild turkey is by marinating it overnight, and then grilling or roasting it to preserve its natural flavors and tenderness.
Should you soak wild turkey meat?
Soaking wild turkey meat in a saltwater brine for several hours before cooking can help reduce gamey flavors and enhance its taste and tenderness.
Is wild turkey worth eating?
Yes, wild turkey is worth eating. It offers lean, flavorful meat with a unique taste, making it a favorite among many hunters and outdoor enthusiasts.
What is the best meat from a wild turkey?
The best meat from a wild turkey is typically the breast meat. It is tender, and versatile, and can be used in various recipes, from grilling to roasting and even in sandwiches.
This post may contain affiliate links. Miss Pursuit may earn a small commission for our endorsement, recommendation, testimonial, and/or link to any products or services from this website. Your purchase helps support our work in bringing you real information about hunting and the outdoors.