What are the best gifts for an outdoorsman? I recently wrote a post with 10 of the best gifts for an outdoorsman, and after each day that went by, I found something else that I wanted to add. So, what's a blogger to do? Write a Part 2.
On this list is my next 14 best gifts for the outdoorsman in your life. Ready, set, go!
I am a participant in the Amazon Associates Program. I may earn a small commission for my endorsement, recommendation, testimonial and/or link to any products or services from this website. Your purchase helps support my work in bringing you real information about hunting and the outdoors.
#1: Bose Soundlink Mini II Limited Edition Bluetooth Speaker
We are obsessed with our Bose. I'm sure there are more budget-friendly Bluetooth speakers, but this one – ohhhhhh, wow! We take it with us everywhere, from the ranch, to outdoor yard work, pool and vacations; it goes with us everywhere.
#2: A Cabinet of Curiosities
Okay, so this one is the simplest gift on the list. It seems men always find rarities from their outdoor excursions, and well, women have no place to put them in their beautifully decorated homes. At a local antique store, we found this old display case for guns. We use it for arrowheads and Native American scrapers, knickknacks from special trips, skulls and other meaningful finds.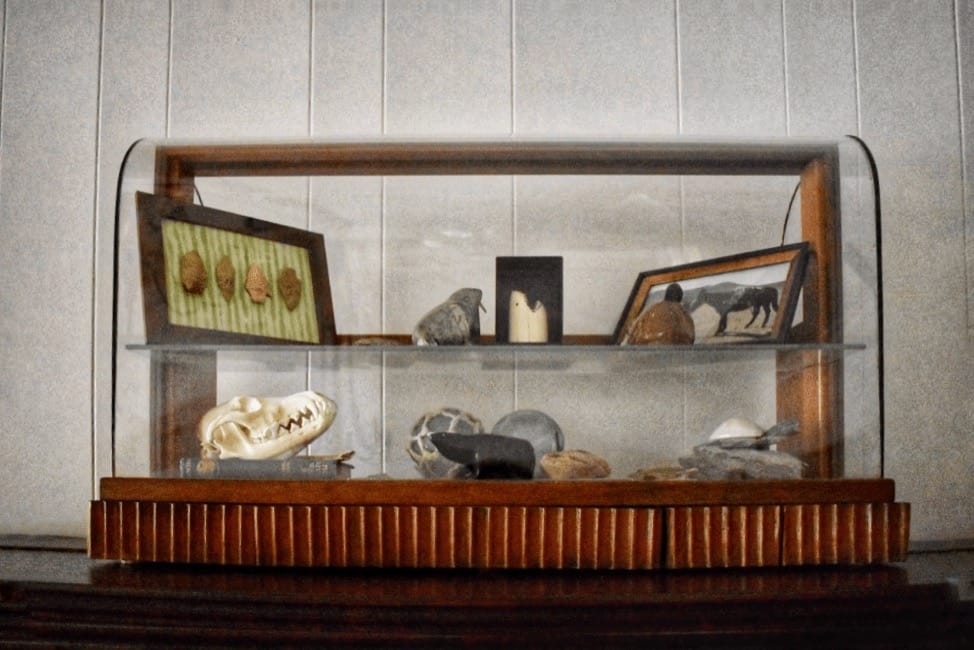 #3: Modern Huntsman Subscription
The description on their website says it all. "Don't expect guns and big trophy photos from this hunting publication — Modern Huntsman focuses instead on explorers, artists, cooks and issues like conservation, sustainability and access. At the heart of it all: story." This is a great choice for any conservationist!
#4: Greer Robear Artwork
We have a slight obsession with Native American artifacts, which is why we love these paintings. We love all of the Indian Chief paintings. Robert is the dad and Greer, the daughter, actually paint the artwork as a team.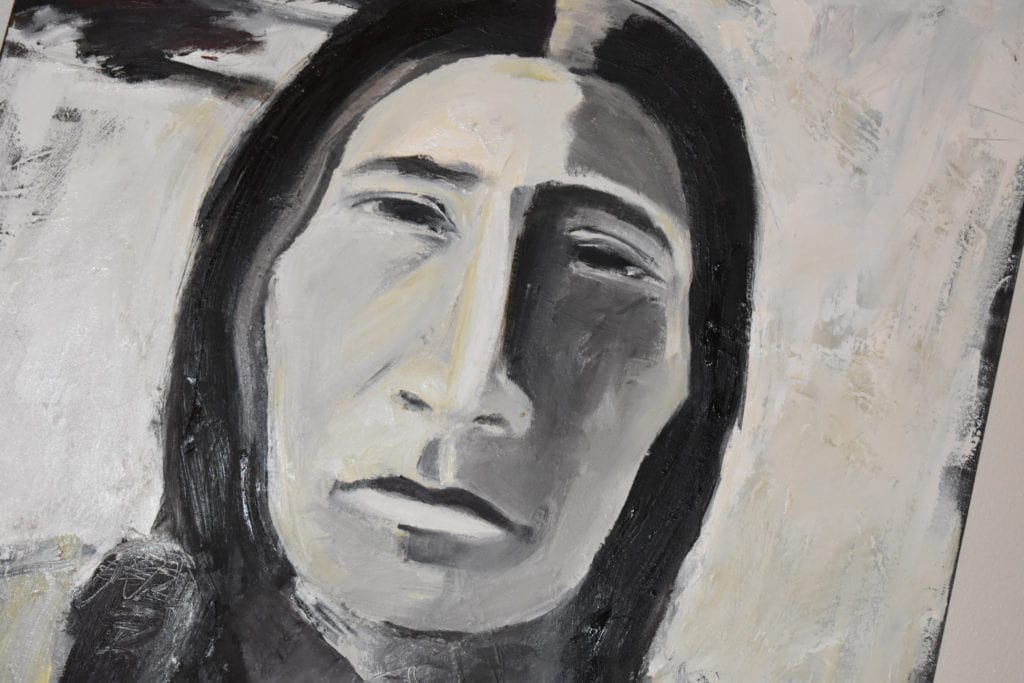 #5: HuntVault Subscription
What a great way to keep the gifts coming all year long? This is a subscription-based model where they deliver the best hidden gem hunting products from the best brands each month. You'll get things like decoys, tumblers, socks, shirts and even binoculars!
#6: Omaha Steaks
Nom, nom, nom. Man + steak = happy. Most of us probably have our freezers stocked with venison, but a good ol' beef steak does the body good. Tender, aged and fresh meat delivered right to your door.
#7: Olukai Nohea Moku Men's No Tie Shoes
If your man is anything like mine, he keeps the same pair of shoes until they literally fall apart and loathes shoe shopping. These shoes have a rubber sole, perfect for wet conditions and designed for barefoot wear. These are nice enough to wear out, but comfortable and wearable enough for spending time outside, too.
#8: Letterjoy Subscription
Okay, so maybe this is more for the history buff than the outdoorsman, but this is a great option (think father-in-law too)! Choose a subscription and a letter from a historic figured will be delivered to your mailbox. It also comes with background information to contextualize the letter and help you understand the significance in our history. Get your man off his iPhone and reading – oh, my goodness – an actual letter.
#9: Scopecoat
This is a great stocking stuffer for the hunting man in your life. Make sure to measure his scope though before purchasing, so you grab the right size.
And a few stocking stuffers to throw into the mix…
#10: Lottery Tickets
#11: Concert Tickets
#13: iTunes Gift Cards
#14: iPad/ iPhone accessories
These are the 14 best gifts for the outdoorsy man in your life, according to me. What did I miss? Give me some more ideas!