Spring is the optimal time to get outdoors and onto the with a new fishing rod & reel. Fly Fishing is an accessible outdoor activity for even the most novice anglers. As you learn more, try your hand at tying flies, or bundle up and head out onto the ice! In this comprehensive guide, you'll find the fishing rods and reels used by the Miss Pursuit team, plus how to get started as a new angler.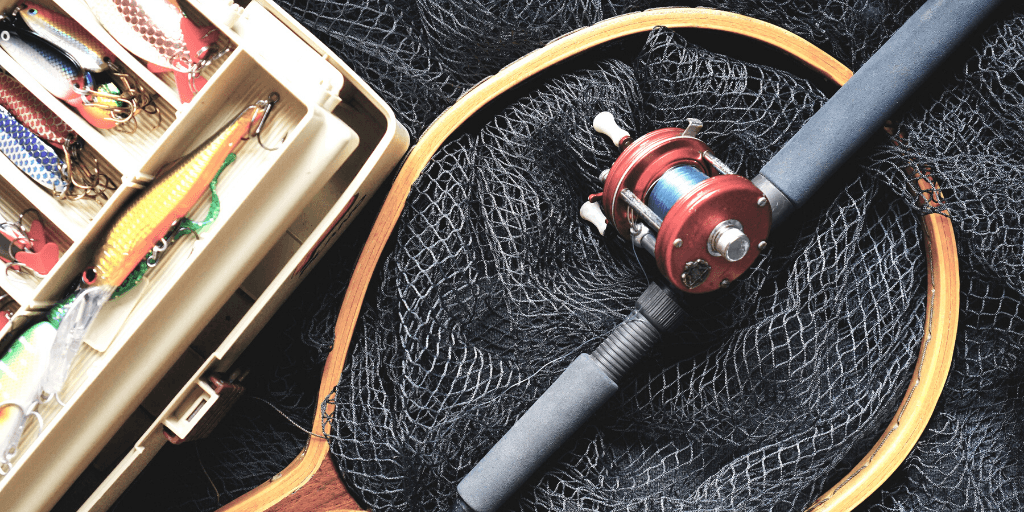 Miss Pursuit Guide to Fishing Rods & Reels
Fishing Rods
Angling is an affordable sport for the outdoorsman. You don't have to drop a ton of moolah to participate in the sport you love. If you're in the market, your best bet seems to be a rod and reel combo. If you're looking for a smooth reel to go with a beloved rod, use the Mitchell 300Pro Spinning Reel.
If you just want a basic fly rod, the Cabela's CGR Fiberglass Fly Rod is a great place to start! Allen Fly Fishing is a perfect place for all the things. Check out their rods, plus you'll want to watch their tutorials for tying flies.
It's the Duckett Fishing Pro Series Casting Rod that is drawing attention from Miss Pursuit anglers. The Ducket Fishing Pro Series rods and reels offer the competitive angler the tools needed to compete with the best in the business.
The Rod & Reel Combos
What do I love most about fishing?
Being outdoors, hooking fish on my own flies, and continuing something my dad introduced me to at a young age (he's been gone over 13 years now) and there is nothing like finding yourself sitting on a school of salt water fish.

Victoria Tavares
What I love most about fishing is it's such an excitement when that fish comes to the surface because you actually don't have any idea what you've caught until that very moment. And I can't leave off that the sunrises and sunsets on the water are always a little more sweet!

Kim Bryant
Watching the kids get one on. For Ava's birthday, she got her own tackle box, rod, and open-faced reel. It is like a rush of adrenaline for even small sunfish. They get so excited.

Wade fishing, watching out for snakes, catching a huge small mouth this past year was a highlight. Eating afterward is amazing.

Amy Hall
Fishing is the perfect intro for kids to really grow a passion for the outdoors. It worked for me as a young kid and it's worked for mine. Sometimes with hunting, they aren't always in on the action or may not see an animal, etc. Fishing, if you do your prep beforehand finding good locations and what tackle works, you can set them up for a great day most times. It gives them the confidence they need to go forward into other outdoor activities.

Plus, there are lots of ways on the water (depending on the time of year) to keep them occupied or take a swimming break, etc. And they don't have to be quiet!

Chelsea Hansler
I can't just put one thing about it, but it really came full-circle when we had our son. Like Amy said, when they get on a fish and to see their excitement… There is nothing that can compare to seeing what you love also become what they love.

Kim Bryant
Check out these posts to get started fishing
Anglers You Should Get to Know
This post contains affiliate links. Miss Pursuit may earn a small commission for our endorsement, recommendation, testimonial and/or link to any products or services from this website. Your purchase helps support our work in bringing you real information about hunting and the outdoors.