You have decided to be a hunter and you have purchased or borrowed a gun from someone. One of the things you may not have thought about is how to clean your rifle. Most new gun owners do not think about cleaning their guns or even know how. Most places will put your bolt in, mount your scope, and bore sight. If you are lucky, someone may even sight it in for you.
But we do not think about cleaning our rifles.
How often should we clean our guns?
Depending on your school of thought, this lies somewhere between every time you shoot or when you have a problem. I grew up shooting rifles that were mostly antiques. Having been owned by my grandfather, my dad leaned more toward every time you shoot the gun. Being a western hunter, my guns often get quite dirty during a hunt. So I clean my rifle after every hunt.
As a hunter, you should at the least clean them at the beginning and the end of the season, and also every time it gets wet. I once went on a trip to Georgia and wiped my gun down before I left. When I opened my gun case a few weeks later, my rifle had rusted. So I always clean my guns after flying with them, as well. I often also carry a bore snake or similar cleaning tool on hunts out of habit from the frequency of shooting with upland hunting.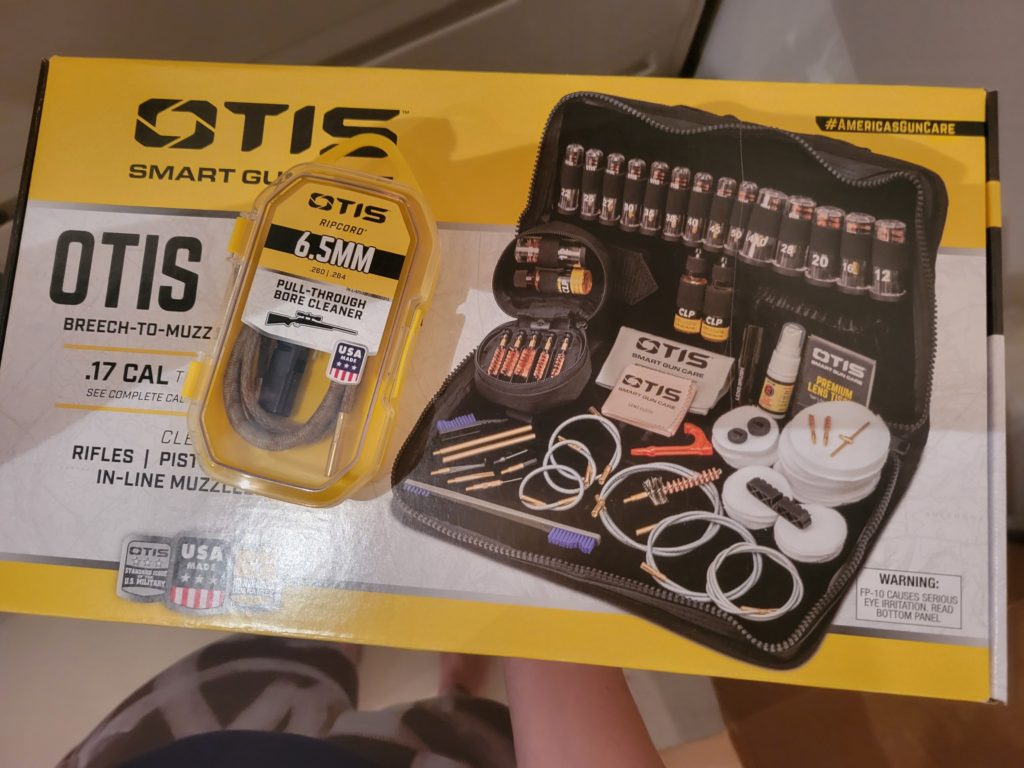 You should clean your guns regularly because of the build-up of moisture and dirt that can cause fouling or corrosion of your barrel. Built-up residue can also interfere with the working of the moving parts of your gun, causing it to jam or misfire.
How to Clean Your Rifle
The market is saturated with varieties of gun cleaning equipment. So how do you know what to use?  Based on familiarity, I started with a standard rod cleaning kit. These kits come with a rod, or rods, to fit various barrel sizes, and hooks/brushes for cleaning many different guns. I recently was introduced to the Otis Technology cleaning kits. They use a flexible rod that is very similar to a bore snake. I love this as it is much easier to clean your guns.
The first thing you do when cleaning your rifle is to wipe down the outside. I always do this when I come in from the field to help the gun stay clean and in good working order. I do this with a clean, dry rag. Good rag choices are gun-specific cleaning patches, old t-shirts, or I use old cloth diapers.  Then you follow your gun's instruction manual to remove the bolt.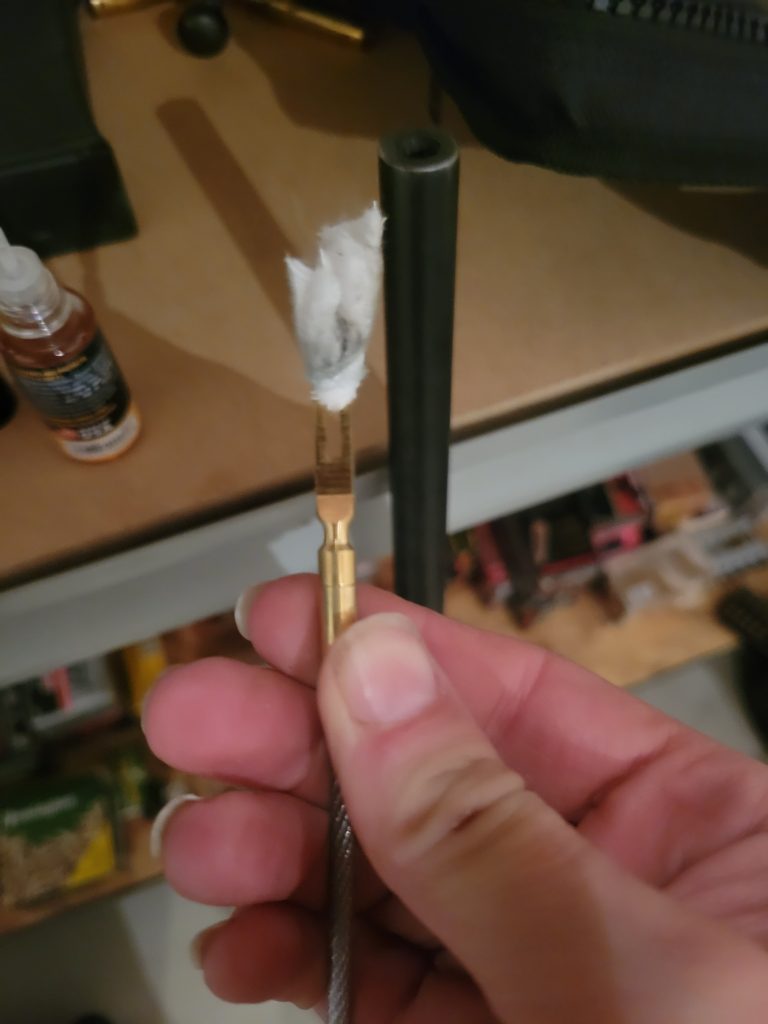 Next, choose a bore brush that is appropriately sized for your gun attached to a rod, flexible rod, or bore snake. This loosens the dirt and debris inside the barrel or action. After 2 – 3 runs through the barrel, I will use one of the hook attachments, also appropriately sized, with a clean patch with gun oil on it through the barrel several times. I will replace it with a clean patch and keep going through the barrel until it comes out clean.
I then wipe down the bolt to ensure it is clean and check the chamber for any visible dirt using gun oil on a patch.
When both are clean, you replace the bolt in the action and store your gun in a safe place.
Hope this article helps you learn how to properly clean your rifle or other firearms.
This post may contain affiliate links. Miss Pursuit may earn a small commission for our endorsement, recommendation, testimonial, and/or link to any products or services from this website. Your purchase helps support our work in bringing you real information about hunting and the outdoors.