When you're out in the woods and all you have to rely on is what is in your hunting day pack, you really want to bring what you need without being totally weighed down. I've included a few of my favorite and essential items you need in your backpack. You want to be able to maneuver easily, find what you need quickly and as quietly as possible, and you want to be ready just in case things don't go as planned. Let's face it they usually don't.
Choose the Right Pack
Go to the store and try on a few backpacks. Day packs are going to be different than if you were hunting the backcountry and you need to pack out an elk compared to walking a mile to your deer stand. If you're walking and stalking for hours, you will eventually get tired and you're going to wish you had spent time exercising and preparing for your hunt by working out.
The first lesson learned the hard way: workout with your weighted pack. How does it feel? Do the shoulders tighten up properly? Do you have a place in your pack to carry your bow or rifle if you're not carrying it in by hand, can you bend and squat? Spend time getting used to your pack.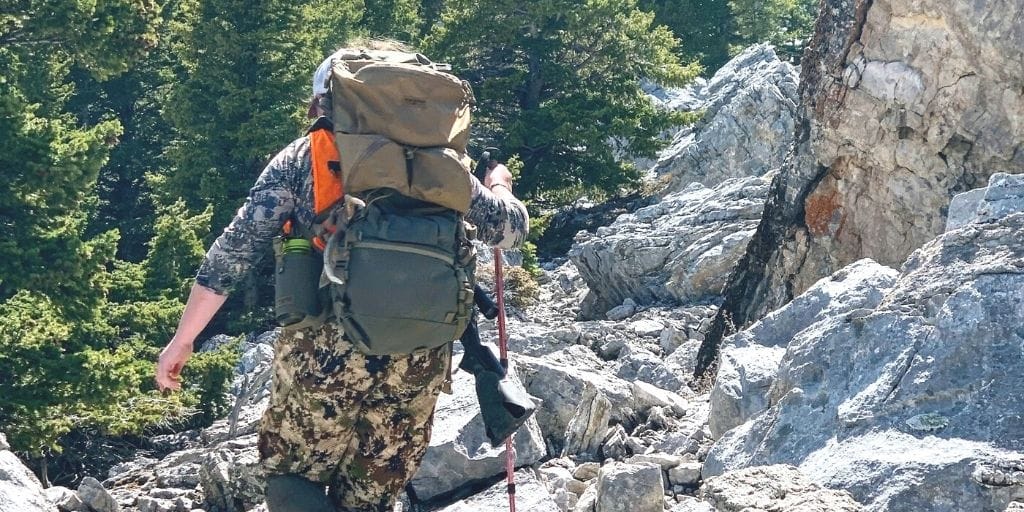 What to Pack?
How to determine what I need in my backpack has been through lessons learned the hard way and simple trial and error. There is nothing worse than getting to your stand, hoisting your backpack up in a tree, and realizing you've forgotten something like a rangefinder, binoculars, or a bottle of water. Make a plan and be prepared.
Are you taking your kids hunting for the first time or the 50th? Are you sitting in a tree stand or ground blind? You will pack differently than you would if you were hunting solo. Whether you are an avid hunter or a new one, here's my list of things I like to pack.
The #1 tip I can give you, that I was given and I use during all my hunting trips:
"The best way to figure out what you need is to get out there in the field and experience everything about being a hunter and soak it all in because no matter what anyone from the outside looking in thinks or says, hunting is not for the faint of heart."
It's as hard as it is rewarding. Like my daddy always told me, "Expect the unexpected." You want to be prepared as much as possible for those unexpected circumstances. Get out and enjoy your time in the woods!
Essentials for Your Hunting Day Pack
Water
Hunting license and pen
Knives (you may need to field dress that animal before getting it out of the woods make sure your knife is sharp.)
Unscented baby wipes or toilet paper
Snacks, ex: jerky, protein bars, granola bars, peanuts, crackers, fruit, sandwich, honeybun
Rain gear
Binoculars and rangefinder
Padded seat cushion
Reflector tape (to mark stands or blood trails)
Gloves and hand warmers
Bow rope (to hoist your pack, rifle, or bow up in the stand with you)
Deer dragging rope
Portable charger
Calls
Zip ties and duct tape
Face paint, face mask, neck gaiter
Lightweight, packable jacket
What's in your hunting day pack?
This post may contain affiliate links. Miss Pursuit may earn a small commission for our endorsement, recommendation, testimonial, and/or link to any products or services from this website. Your purchase helps support our work in bringing you real information about hunting and the outdoors.