Hunting isn't just about filling a tag. So, why do people hunt? Someone who doesn't hunt might immediately think hunters are cruel. That couldn't be further from the truth. Hunting is about so much more. It is the best excuse to spend hours sitting in the woods, exposed to the elements and all the creatures. I can't help but feel alive, grateful, and rejuvenated after a hunt. That may sound cheesy but hunting truly refuels my soul.
How can you sit in the woods and not look out at the unbelievably beautiful place where we live?
Hunting brings all sorts of opportunities. I've been inches away from beautiful birds, had conversations with those dang squirrels (if ya know, ya know), and been yards away from foxes, turkeys (I almost had one land on my head last week while I was sitting on a stump), and deer. I know I've only seen a small number of animals in the wild, but I look forward to expanding my hunts and getting more experience.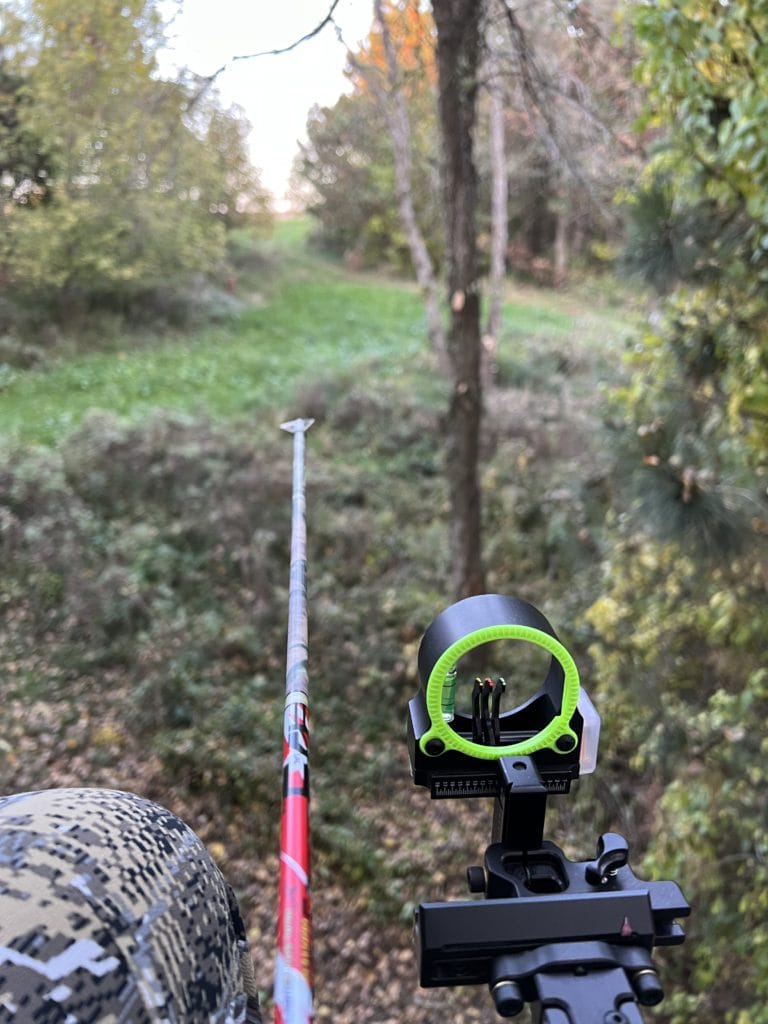 If you're asking why people hunt, conservation is extremely important and plays a huge role for hunters and non-hunters alike.
Hunting is the purest form of conservation. I have been wanting to write about this for quite some time and now seems fitting seeing as Tana Grenda is coming up in a lot of conversations regarding the wolves she recently trapped.
I've been sifting through the comments and the most recurring theme I see is "animal hater." I understand how someone could feel this way (although I would never go about expressing my feelings in such a harsh and rude way). Everyone is entitled to their opinion. But the truth is, hunters are conservationists, nature lovers, and animal lovers.
Tana responded to a harsh comment by saying, "I'm connected to nature more than any anti-hunter will ever be." I love this comment because it is so true. The experiences that hunters attain are truly incredible. We have such a deep appreciation for nature as well as the food chain.
The county I live in does not have wolves. Because of this, I don't have first-hand knowledge of why they are heavily hunted. However, that doesn't mean they shouldn't be hunted in places where they have a dangerously abundant population. In a part of Alaska, the limit of wolves you can trap per day is unlimited – UNLIMITED! If that doesn't indicate there is a population imbalance, then I don't know what does.
If hunters want to keep being afforded the opportunity to hunt beautiful animals and harvest their meat, we need to manage the predators. Likewise, if non-hunters want to see wildlife thrive, it needs to be managed.
The last thing I want to touch on is the economics of hunting. It is amazing being able to feed my family natural and organic meats. It makes it that much sweeter when my husband or myself have personally harvested that meat. Although we always save money by harvesting our own meat, it is becoming especially apparent with the rising grocery prices. Ten pounds of lean ground venison would cost us $65.00 for lean ground beef at the grocery store. It is hard to argue how cost-effective hunting is.
So, for now, I will choose to walk into the woods after a tough day at work or on a beautiful Saturday morning. And yes, a beautiful day for me does include 0 degrees and snow. This year, it snowed the entire opening day of gun season. I felt like I was in the middle of a snow globe while I was sitting at my stand. It made me feel alive and grateful.
Why do people hunt? I hunt for meat, for conservation, for economical advantage, and to become immersed in nature. So the next time you feel like judging a hunter, don't assume they fill their tag just for the fun of it.
This post may contain affiliate links. Miss Pursuit may earn a small commission for our endorsement, recommendation, testimonial, and/or link to any products or services from this website. Your purchase helps support our work in bringing you real information about hunting and the outdoors.