We all have superstitions, right? Ones that may or may not actually work. But we stick to them, nonetheless. While hunting or fishing, or anything mentally challenging really, I hold to this superstition to keep my mind busy. Sometimes, just give me a little extra hope. We can all use a little mental push here and there, no matter what challenges we face.
A hunting superstition is born…
Four years ago while hunting in the woods of the Rocky Mountain front, I picked up a pine cone to use for decoration in my room. After, success just seemed to pour in.
I filled my buck tag on a great, old mule deer buck. Then I shot my first elk; a bull, and then filled my cow elk tag! All in one week!
I told my dad to pick up a pine cone, just to see; he filled his deer tag on a great buck and filled his cow elk tag too!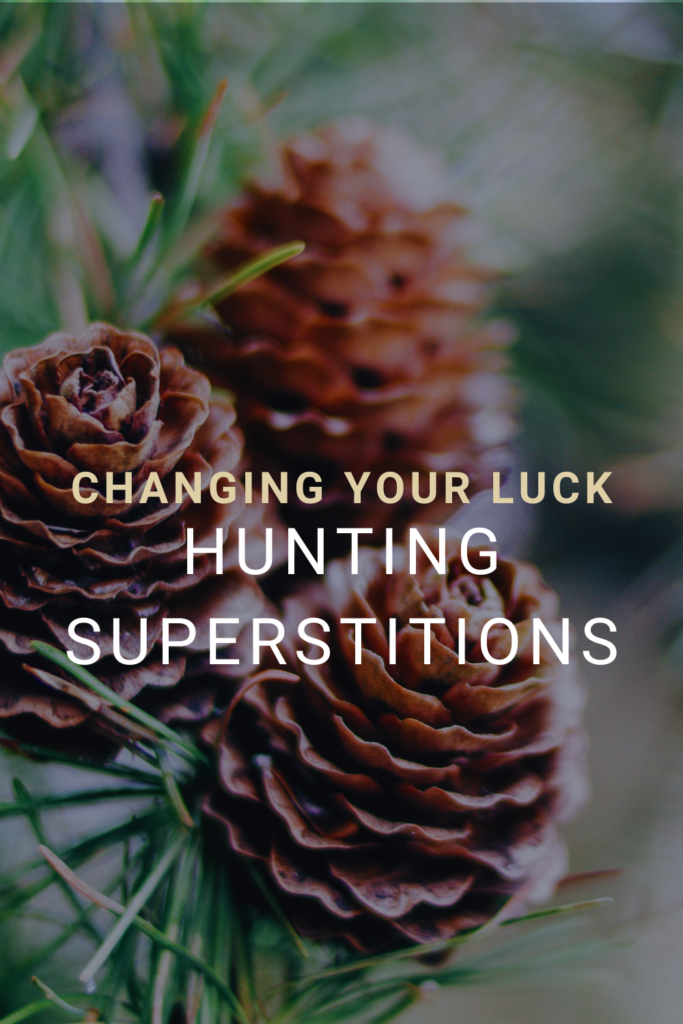 Everyone in my family, and even several close friends, has picked up on my little superstition. Last year my mom decided she wanted to get out and up the mountain to find a buck. So she did just that. First thing in the morning while on the trail, she decided she needed a pine cone. She had hoped her hunt would be short and sweet! She found a pine cone that she knew was right for her, picked it up, and put it in her pocket. As soon as she lifted her head she saw a great buck standing just a few hundred yards away!! Just like that, she filled her buck tag!
Every year I pick up a pine cone on my first hunt, but it's important to pick the pine cone that draws you in, one that just feels right. I know, silly, right? But is it? We talk about mental strength all the time and how to build it, so why can't a superstition help build your mental confidence in the field?
Miss Pursuit Team's Hunting Superstitions:
The sound of whippoorwills means it's going to be a good day in the turkey woods!" — Heather S.
You can't eat spicy foods the day before duck hunting or they'll smell you! — Alyson R.
I wear an Indian head penny necklace of my grandpa's for deer hunting that my aunt made for me after he died. — Alyson R.
I give thanks for every harvest or fish. I feel like if I don't, my success will not continue. – Victoria T.
The kids give me good luck charms before a hunt! – Amy H.
Hunting superstitions like "the pine cone superstition" are great ways to keep your mind engaged all the time, and these kinds of superstitions can even help kids and young hunters get more involved in the actual hunting process itself!
What are your hunting superstitions?
This post may contain affiliate links. Miss Pursuit may earn a small commission for our endorsement, recommendation, testimonial, and/or link to any products or services from this website. Your purchase helps support our work in bringing you real information about hunting and the outdoors.