This female hunter feature is for Victoria Tavares. Here we go!
Victoria Tavares started Outdoor Women Over 50 to put the word out that not every female in the outdoors is in their 20-30's and not all women grew up hunting/fishing/being outdoors. The goal is to provide encouragement to those ladies still learning and getting their feet wet. She started hunting just over 6 years ago and harvested my first rifle doe. During the 2019-2020 hunting season, Victoria harvested her first bow doe and rifle cow elk. She is primarily self-taught and hunts public lands. "If I can do it, anyone can do it!"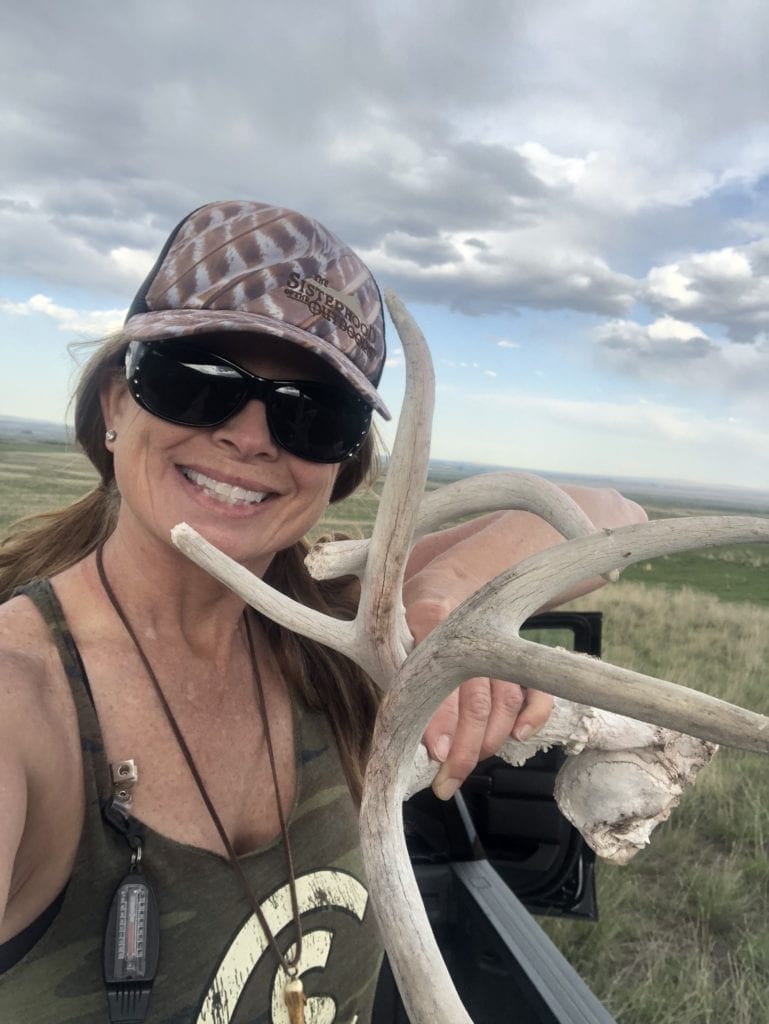 Why do you hunt or fish?
It's better than sitting on the couch eating pizza and drinking beer! I fish because it keeps me connected with my father who passed away 13 years ago. I hunt because it challenges me to learn.
When were your first hunting and fishing trips?
I was probably 5 or 6. I'm pretty sure my first toy was a fishing pole. My mother passed before I turned two and I was an only child. The first fishing trip I can recall is when my dad and I went on our annual spring break trip to the Florida Keys from Wisconsin with my godparents. I might even be able to drag that picture out! You couldn't get me away from the water and I ended up with the sunburn of a lifetime.
What do you like most about hunting and fishing?
The challenge, most of the time. Sometimes the challenges wear me down. But when the challenges start to wear on me I take a break and remember why I'm there. I'm there because something always happens when I'm hunting or fishing. That something isn't always a harvest or a fish in the net. That something can be as small as seeing the first spring flowers popping up, listening to the fall leaves, watching squirrels play, or having a red fox some sit on the ground right behind you because you called him in with your horrible turkey calling and he spotted your decoy.
What is your most memorable hunting trip?
I've only been hunting about 7 years now and because of that my list is short of hunting memories. Although, in October 2019 I went on an organized guided hunt in a WMU outside Yellowstone National Park in Wyoming. It was a horseback pack trip and I harvested my first rifle bull elk. One word: EPIC!
What is your favorite wild game recipe?
If it has elk or venison in it, that's my favorite!
What is your dream hunting excursion?
I would like to be able to hunt elk every year and harvest one. I have several bucket list hunts though: pheasant, hog, gator, bear, snow goose, Osceola…it's a long list.
What would you say to women who haven't hunted or fished yet?
JUST DO IT! Ladies, with all the social media and internet available you have so much information from around the world that you won't ever feel alone, I know I haven't and I'm a solo hunter/angler.
Follow Outdoor Women Over 50 on Facebook…
Follow Victoria on Instagram…
Read more of our female hunter features here!