Best gifts for the outdoorsman in your life? It's impossible! Gift ideas are never easy. It can be even more difficult when it involves shopping for the type of guy that enjoys the great outdoors and seems to have everything.
We all know the guy – a hunter, angler, hiker – the man who does anything just to be outside, never wants to be cooped indoors, but prefers to explore Mother Nature. Surprise him with this list of outdoorsy gifts to help him gear up for his adventure.
On this list are the best gifts for the outdoorsman in your life.
I am a participant in the Amazon Associates Program. I may earn a small commission for my endorsement, recommendation, testimonial, and/or link to any products or services from this website. Your purchase helps support my work in bringing you real information about hunting and the outdoors.
YETI Rambler Tumbler:: Trust me. If you have been wondering what to gift your man, this is an awesome gift any outdoorsy man will love. It is perfect for both cold and hot beverages. Yeti is the most well-known brand when it comes to keeping beverages ice cold or piping hot. Virtually every outdoorsman knows their products to be great for retaining temperature all day long. If the lid is kept tight, this tumbler is able to keep beverages scalding hot or ice-cold for several hours.
Bose Soundlink Mini II Limited Edition Bluetooth Speaker:: We are obsessed with our Bose. I'm sure there are more budget-friendly Bluetooth speakers, but this one – ohhhhhh, wow! We take it with us everywhere, from the ranch to outdoor yard work, pool, and vacations; it goes with us everywhere.
A Cabinet of Curiosities:: Okay, so this one is the simplest gift on the list. It seems men always find rarities from their outdoor excursions. And well, women have no place to put them in their beautifully decorated homes. At a local antique store, we found this old display case for guns. We use it for arrowheads and Native American scrapers, knickknacks from special trips, skulls, and other meaningful finds.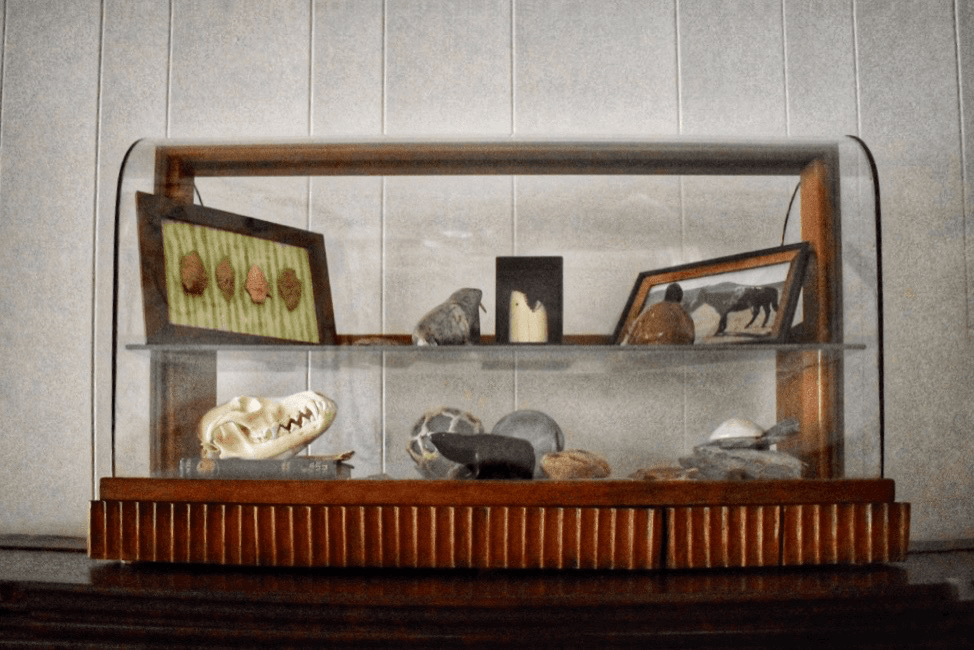 Lew's Mach Pro Baitcast Combo:: This is a great-looking rod and reel combo that is high on performance and comfort. Your dad will definitely appreciate the premium 10-bearing system with double-shielded stainless steel ball bearings and Zero Reverse® one-way clutch bearing. It's a beauty of a combo; he will be itching to use it as soon as he opens it. Promise.
doTERRA:: Did you know they make products geared toward men? Yup! They have a doTERRA Whey Protein that provides 21 grams of a premium protein blend and doTERRA Greens has pure, plant-sourced, and nourishing ingredients that support healthy immune function, digestion, weight management, and energy.
Modern Huntsman Subscription:: The description on their website says it all. "Don't expect guns and big trophy photos from this hunting publication. Modern Huntsman focuses instead on explorers, artists, cooks, and issues like conservation, sustainability, and access. At the heart of it all: story." This is a great choice for any conservationist! We know why this makes our list for gifts for the outdoorsman – right?!
Drone:: Maybe your outdoorsman not only loves hunting and fishing, but he may also enjoy scoping out tough terrain areas and photographing and videoing nature. Help him raise his views with a drone. I bought one for my ex-husband a few years ago. We had so much fun taking it to our hunting lease, friends' ranches, and even the kids' baseball games! The "follow me" feature of the drone is amazing, too. Without anyone controlling it, you can automatically follow you everywhere you go. Get him this drone as a gift and wait for him to share with you some amazing pictures and videos of his outdoor adventures.
Minelab:: They make metal detectors for beginners and kids to experts and for every situation from in the yard to underwater….they have the technology to find your very own treasure! Your man will LOVE this gift to get (and keep) him outside! Minelab is perfect for summer fun, vacations, hikes, diving, and beach hunting.
Greer Robear Artwork:: We have a slight obsession with Native American artifacts, which is why we love these paintings. We love all of the Indian Chief paintings. Robert is the dad and Greer, the daughter, actually paints the artwork as a team.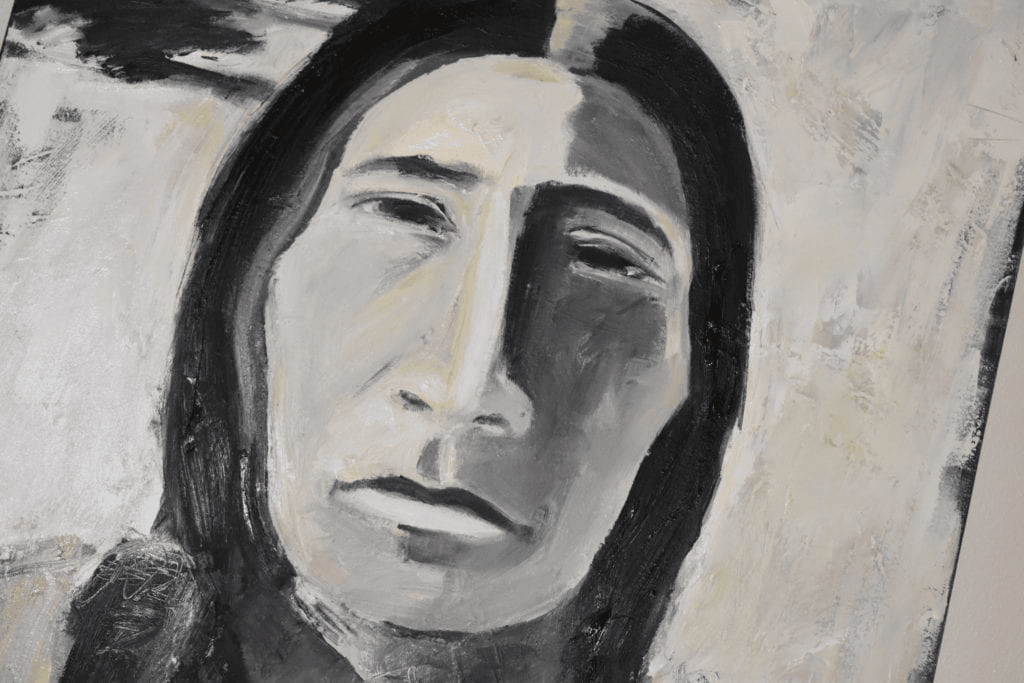 Sheepskin Leather Gloves:: Every man needs one nice pair of leather gloves. Fact. These gloves are not only classic, but they are luxurious, soft, and comfortable, but still manly. They are heavy-duty, insulated, and waterproof, but I'd still recommend they be used for "city" or "fancy" time.
Phone Skope:: How many deer can a man take pictures of? Whelp, if you ask my boyfriend, there are never enough! He wants to take photos of what he sees in his spotting scope, from his binoculars, glassing canyons, you name it, he HAS to have a photo. The thing is, you have to be careful to order EXACTLY the right product for his specific binos, phone, scope, etc. You'll need to sneak into his huntin' gear and take measurements to make sure you're getting the EXACT right product. This definitely has to be on the list of the best gifts for the outdoorsman, right?
Omaha Steaks:: Nom, nom, nom. Man + steak = happy. Most of us probably have our freezers stocked with venison, but a good ol' beef steak does the body good. Tender, aged and fresh meat delivered right to your door.
Olukai Nohea Moku Men's No Tie Shoes:: If your man is anything like mine, he keeps the same pair of shoes until they literally fall apart and loathes shoe shopping. These shoes have a rubber sole, perfect for wet conditions, and are designed for barefoot wear. These are nice enough to wear out but comfortable and wearable enough for spending time outside, too.
Columbia Men's Short-Sleeve Shirt:: We love these for super casual days and of course, for when we're fishing. But, they're great around town and look nicer than a simple t-shirt. Very comfortable for the outdoors. Whether he is sitting at the dock fishing, or outdoors enjoying playing with the kids, Columbia shirts are perfect!
Letterjoy Subscription:: Okay, so maybe this is more of a gift for the history buff than the outdoorsman, but this is a great option (think father-in-law too)! Choose a subscription and a letter from a historic figure will be delivered to your mailbox. It also comes with background information to contextualize the letter and help you understand the significance of our history. Get your man off his iPhone and read – oh, my goodness – an actual letter.
American Technologies Network Corp. (ATN):: This company is modernizing the great outdoors with digital and thermal long-distance imaging binoculars. These can be used day or night and even record through the lenses. With these new-age optics, your man can upload his outdoor experience to social media or share videos with friends and family.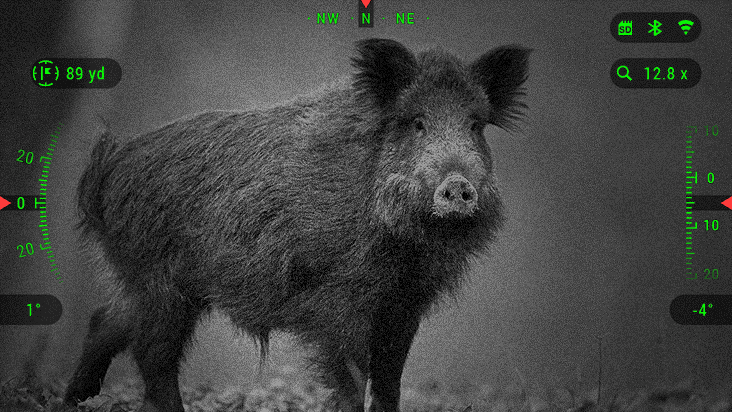 Squatty Potty:: Ummm, what man doesn't want and NEED a squatty potty? We first saw this featured on Shark Tank and thought it was hilarious. But, it's actually the healthiest way to "eliminate" and has great health benefits. Without getting too deep into the "crap" of the matter, when we sit on toilets, it's not actually the natural way of sitting, so our organs kink up and don't allow us to "eliminate" properly and to our full capacity.
What's a Homeowner to Do? Book:: This book is a great little tool for both the handy and not-so-handy man in your life. It covers the basics of home repair and maintenance and the understanding of the pros and cons of certain projects. It's super clear, concise, and has a ton of illustrations.
Scopecoat:: This is a great stocking stuffer for the hunting man in your life. Make sure to measure his scope though before purchasing, so you grab the right size.
American Technologies Network Corp. (ATN):: ATN is on our list again, because, well, we all love thermal and night vision products! Now that you have their binos (listed up on the list), now you need to grab the Smart Ultra HD Day & Night Vision Rifle Scope. Your dad can capture that once-in-a-lifetime moment in full HD and take photos to bring his adventures back home.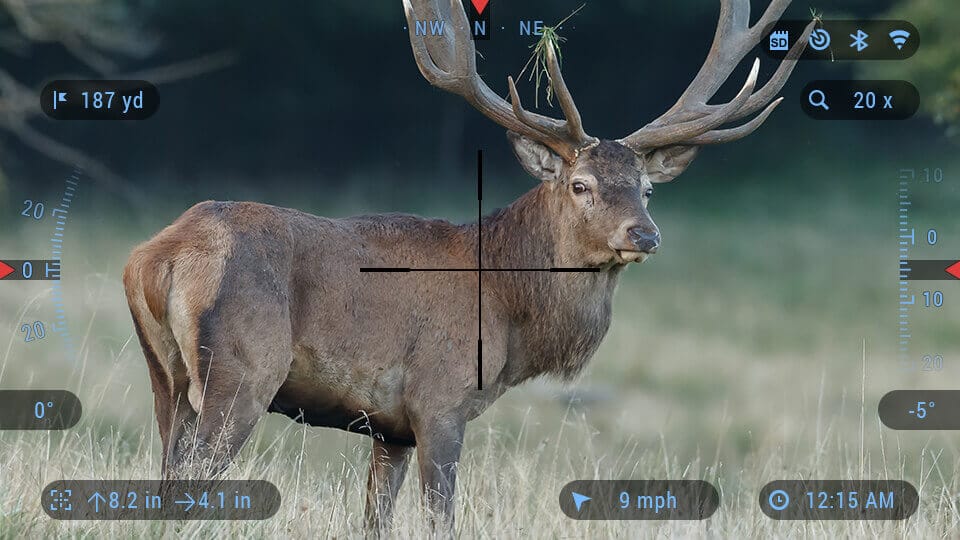 Bad Boys by Pro-Tracker Archery:: Is he an archer? He'll love the Pro-Tracker Bad Boys which are made to help increase arrow FOC and pass-through penetration. The Bad Boys allow for less bow poundage, more momentum, and better accuracy.
Lodge Logic 5-Piece Cast Iron Cookware Set:: Got a dad that's always grilling at camp? Great on the stove and over a campfire, this set delivers smooth heat distribution, heat retention, and cooking versatility that can't be matched. It's a convenient set that'll give your outdoorsman everything he needs for a wide range of cooking outside of the kitchen.
Wings Over Water: The Vital Magic of North America's Prairie Wetlands:: This is a stunning coffee table book. It celebrates and promotes the preservation of the prairie wetlands and the birds that live and breed there. It'll immerse your man into one of the earth's most important ecosystems, following the breeding and migrations of sandhill cranes, mallards, and yellow warblers from their southern wintering grounds back to the prairie wetlands to nest and raise the next generation of the species.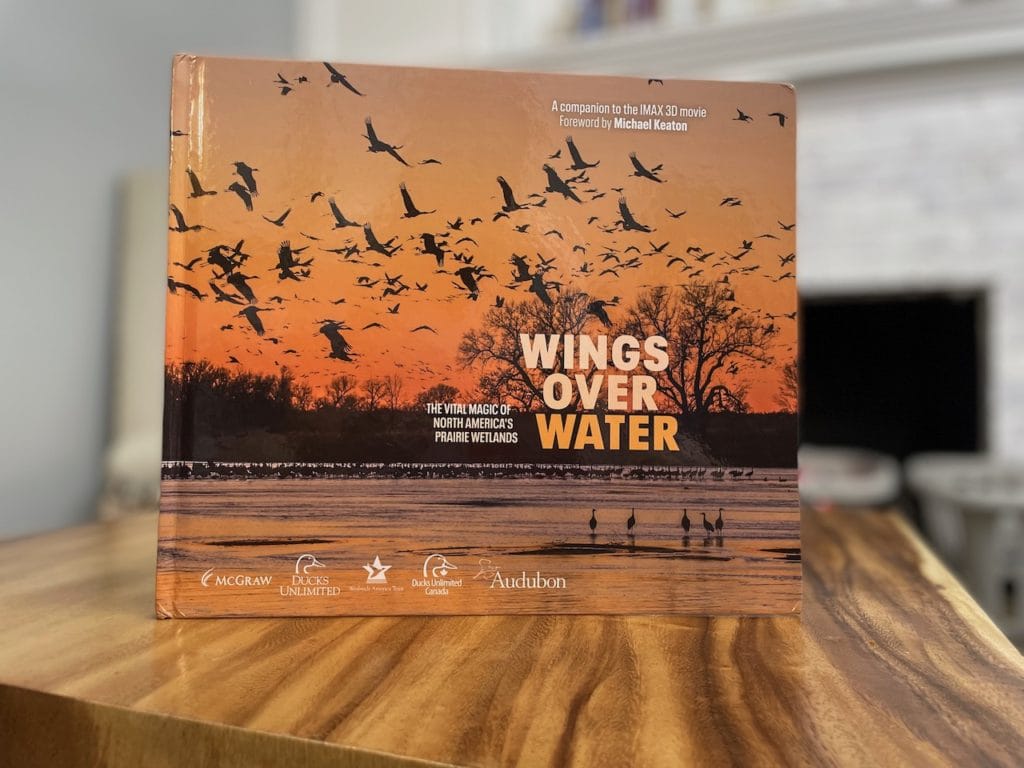 God's Middle Finger: Into the Lawless Heart of the Sierra Madre Book:: This book was recommended to us by a friend and not only has my boyfriend read it, but I also have to. It's about a journalist who travels to the home of bandits, drug smugglers, opium farmers, cowboys, and all-out outcasts of the Sierra Madre mountains. The author's documentation of his wild travels and reckless adventures will keep you on your toes throughout the whole book.
Wicked Edge Precision Knife Sharpeners:: Don't let your man leave home with a dull blade! Wicked Edge is a small, family-owned company that appreciates the beauty and efficiency of well-kept tools. They pride themselves on helping fellow craftsmen achieve the sharpest knife they've ever seen with their high-quality knife sharpeners and accessories!
Lola's Fine Hot Sauce:: We love Lola's Fine Hot Sauce. It packs an interesting fusion of Pakistani and Filipino recipes to bring your man great-tasting hot sauces with the highest quality ingredients.
Luminox Colormark EVO Navy SEAL Colormark Series Dive Watch:: If you're looking for something more traditional, you can't go wrong with watches and wallets. It features micro-gas night-vision tubes that glow continually for 25 years, Swiss-made quartz movement in a carbon-reinforced polycarbonate 44 mm case, and is water-resistant to 660′. Wow, right? This is definitely a gift he'll want to show off to his buddies.
And a few other items to throw into the mix…
Lottery Tickets
Concert Tickets
These are the Best Gifts for the Outdoorsman in Your Life. Get started on your shopping list now. You are about to rock his world!
This post may contain affiliate links. Miss Pursuit may earn a small commission for our endorsement, recommendation, testimonial, and/or link to any products or services from this website. Your purchase helps support our work in bringing you real information about hunting and the outdoors.