Best gifts for a man? Best gifts for an outdoorsman? It's impossible! Gift ideas are never easy and it can be even more difficult when it involves shopping for the type of guy that enjoys the great outdoors and seems to have everything that he needs.
We all know the guy – a hunter, fisherman, hiker – the man who will do anything just to be outside, never wants to be cooped indoors, but prefers to explore Mother Nature. Surprise him with this list of outdoorsy gifts to help him gear up for his adventure.
On this list are 10 of the best gifts for the outdoorsy man in your life.
I am a participant in the Amazon Associates Program. I may earn a small commission for my endorsement, recommendation, testimonial and/or link to any products or services from this website. Your purchase helps support my work in bringing you real information about hunting and the outdoors.
Trust me, if you have been wondering what to gift your man, this is an awesome gift any outdoorsy man will love. It is perfect for both cold and hot beverages. Yeti is the most well-known brand when it comes to keeping beverage ice cold or piping hot. Virtually every outdoorsman knows their products to be great for retaining temperature all day long.
If the lid is kept tight, this tumbler is able to keep beverages scalding hot or ice-cold for several hours.
#2: Pop Charger Pre-Charged Disposable Emergency Charger
We LOVE these. This is another gift that will come in handy when your man is outdoors. Anything can happen when he is on an adventure, right?
This disposable emergency charger is a savior if his phone has a low battery and he's stuck with nowhere to charge it. Pop in the charger and you're good to go for five hours. It's compatibility with all iOS devices.
#3: Drone
Maybe your outdoorsman not only loves hunting and fishing, but he may also enjoy scoping out tough terrain areas and photographing and videoing nature. Help him raise-up his views with a drone. I got one for my husband last year and we've had so much fun taking it to our hunting lease, friend's ranches and even the kids' baseball games!
The "follow me" feature of the drone is amazing, too. Without anyone controlling, it can automatically follow you everywhere you go. Get him this drone as a gift and wait for him to share with you some amazing pictures and videos of his outdoor adventures
Every man needs one nice pair of leather gloves. Fact. These gloves are not only classic, but they are luxurious, soft and comfortable, but still manly. They are heavy-duty, insulated and waterproof, but I'd still recommend they be used for "city" or "fancy" time.
#5: Phone Skope
How many deer can a man take pictures of? Whelp, if you ask my husband, there are never enough! He wants to take photos of what he sees in his spotting scope, from his binoculars, glassing canyons, you name it, he HAS to have a photo.
Phone Skopes are the BEST and another great item you can get for him. The thing is, you have to be careful to order EXACTLY the right product for his specific binos, phone, scope, etc. You'll need to sneak into his huntin' gear and take measurements to make sure you're getting the EXACT right product. This definitely has to be on the list for the best gifts for the outdoorsman, right?
#6: Columbia Men's Short-Sleeve Shirt
We love these for super casual days and of course, for when we're fishing, but they're great around town and look nicer than a simple t-shirt. Very comfortable for the outdoors. Whether he is sitting at the dock fishing, or outdoors enjoying playing with the kids, Columbia shirts are perfect!
#7: Shady Rays Classic Series Polarized Sunglasses for Men and Women
The last on this list of gifts perfect for an outdoorsman are Shady Ray sunglasses.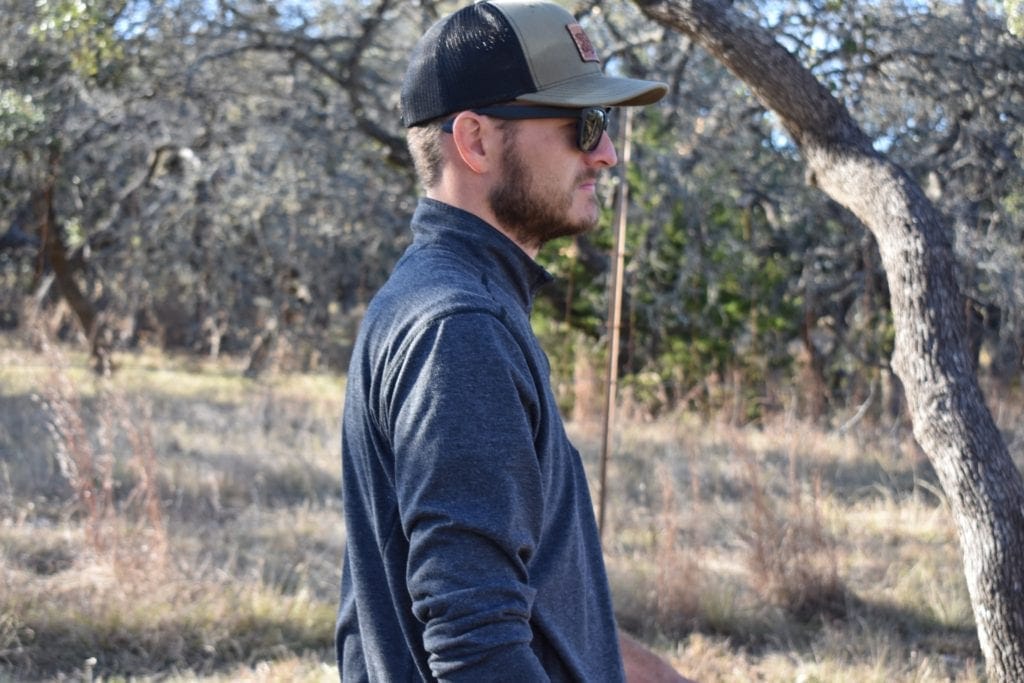 Is your man the type that appreciates a good pair of sunglasses? Every experienced outdoorsman knows how important a pair of quality polarized shades are. Hubby's been wearing his same pair now for over a year!
#8: Squatty Potty
Ummm, what man doesn't want and NEED a squatty potty? We first saw this featured on Shark Tank and thought it was hilarious, but it's actually the healthiest way to "eliminate" and has great health benefits. Without getting too deep in the "crap" of the matter, when we sit on toilets, it's not actually the natural way of sitting, so our organs kink up and don't allow us to "eliminate" properly and to our full capacity.
#9: What's a Homeowner to Do? Book
This book is a great little tool for both the handy and not-so-handy man in your life. It covers basics of home repair, maintenance and the understanding of pros and cons of certain projects. It's super clear, concise and has a ton of illustrations
#10: God's Middle Finger: Into the Lawless Heart of the Sierra Madre Book
This book was recommended to us by a friend and not only has my husband read it, I have to. It's about a journalist who travels to the home of bandits, drug smugglers, opium farmers, cowboys and all-out outcasts of the Sierra Madre mountains. The authors documentation of his wild travels and reckless adventures will keep you on your toes throughout the whole book.
These are the 10 Best Gifts for the Outdoorsman in Your Life. Get started on your holiday list now. You are about to rock his world!