I once read a social media post from someone in the outdoors industry that referenced an allergy to red meat called alpha-gal syndrome. I immediately thought to myself "How horrible"! I pride myself on being a meat-eater, especially red meat. I have been eating beef my whole life, was born and raised in Wisconsin, and now a hunter myself and enjoying meals of venison and elk regularly.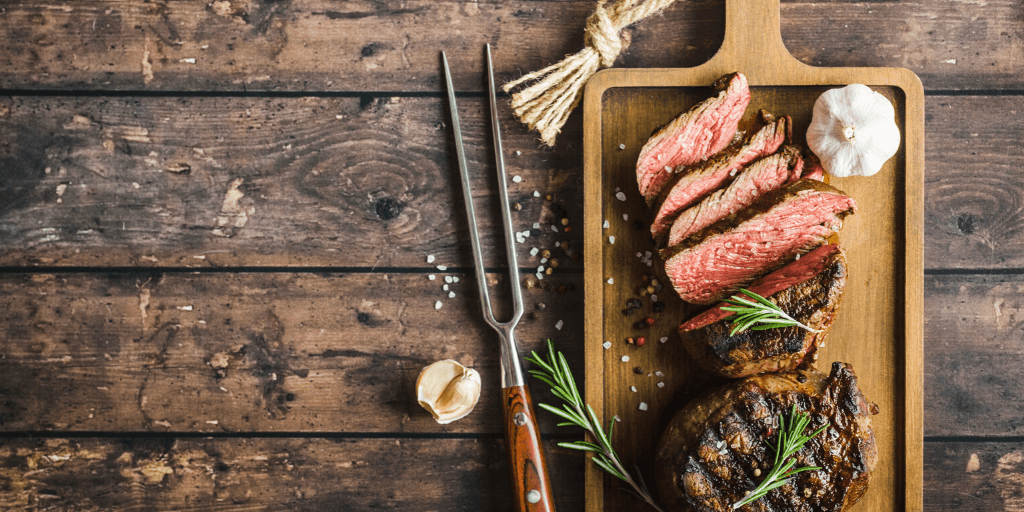 There is a plethora of information on the internet regarding prevention but there is no cure. The Mayo Clinic defines alpha-gal as a syndrome stating it "is a recently identified type of food allergy to red meat and other products made from mammals". The article lists beef, pork, and lamb as red meats-think mammals. The article goes on to say that if someone is suffering from undiagnosed allergies, by skin testing they may discover they have alpha-gal.
Who can get it? Anyone who enjoys the outdoors. Currently, the primary suspect for passing alpha-gal in the United States is the Lone Star Tick with the runner up being chiggers. The tick/chigger bites you, transfers a sugar molecule, and your body, if functioning normally, triggers an immune reaction. An allergic response is not immediate, but the allergic reaction can increase in severity.  As with more common allergies such as peanut or bee stings, someone with alpha-gal may require the use of an Epi-pen at some point.
Prevention is key. I recently had a very uncomfortable situation brought on by chiggers which prompted me to review some key prevention options during my outdoor adventures. I got them because I had to use the bathroom outside. I now recall the grass brushing my skin, I think, but now I have to think about how to solve this problem. I use DEET on my clothes, I cover my skin from head to toe, but I do not spray my skin under my clothes. After posting on social media about my horrible gift from Idaho, someone recommended Chigg Away. It's both a prevention and relief product as it contains Benzocaine, a topical anti-itch medication. My case was classic: bites, irritation, itching around the elastic areas of my clothing.
It is also imperative to remove your outdoor items as soon as arriving home and showering (or as soon as you return to your car). In my case, I was out for hours that day and the chiggers had ample time to bite me. However, keep in mind your pets can also bring them inside so you'll want to research those options. Pets may not be bothered by them but they will travel into your home on their hair. Unlike ticks that are more easily visible due to size, chiggers are very small, red bugs.
More Ways to Prevent Alpha-gal Syndrome:
Weather plays a huge factor in dressing for the outdoors which makes prevention difficult. On any given day I might hike, fish, and scout, and the temperature changes from spring, summer, to fall while I am out on my adventure. Dressing accordingly can be tough.
Key areas I always pay attention to are my feet/legs and my head/hair.

A good recommendation is to use gaiters over your hiking boots and pant legs. These can be removed immediately upon returning to your vehicle. I personally wear high calf boots because I'm also worried about snake bites (but there are gaiters for that too). Use these to do double duty against tick/chigger bites.

I do not wear leggings, again this is snake bite prevention, I wear loose jeans.

If you have long hair, tie it up and wear some sort of head covering; ticks drop from trees too.

I layer my tops: tank top and a button-up long sleeve, and I usually have rain gear, just in case.

Rain gear does double duty for rainy weather and an unsuspecting chill in the air.
DEET with 20% or higher concentration. Make sure to read the product packaging before using, especially on children. This is my go-to option and I have several containers on the ready. One is in the truck, another in my fishing bag, and of course one in my "out for the day" pack.
Permethrin: Most outdoors enthusiasts will recommend Sawyer products and I'll do the same but with no affiliation. This product is sprayed on your clothing, dries, and has protective components for several washes. For me the downfall is I never know what I'm going to wear outside of hunting season so waiting for clothes to be treated and dry isn't feasible.
Chigg Away: Before I make the same mistake twice I will be adding this to be "out for the day" pack. With both prevention and relief in one bottle, why wouldn't I?!
How do you keep yourself safe from pests in the outdoors?
This website is for information purposes only.  The information contained in this post is not meant to diagnose, treat, cure, mitigate, prevent, or provide medical advice.  Consult with a health care provider if you are experiencing any symptoms. 
Miss Pursuit is a participant in the Amazon Associates Program. Miss Pursuit may earn a small commission for our endorsement, recommendation, testimonial and/or link to any products or services from this website. Your purchase helps support our work in bringing you real information about hunting and the outdoors.